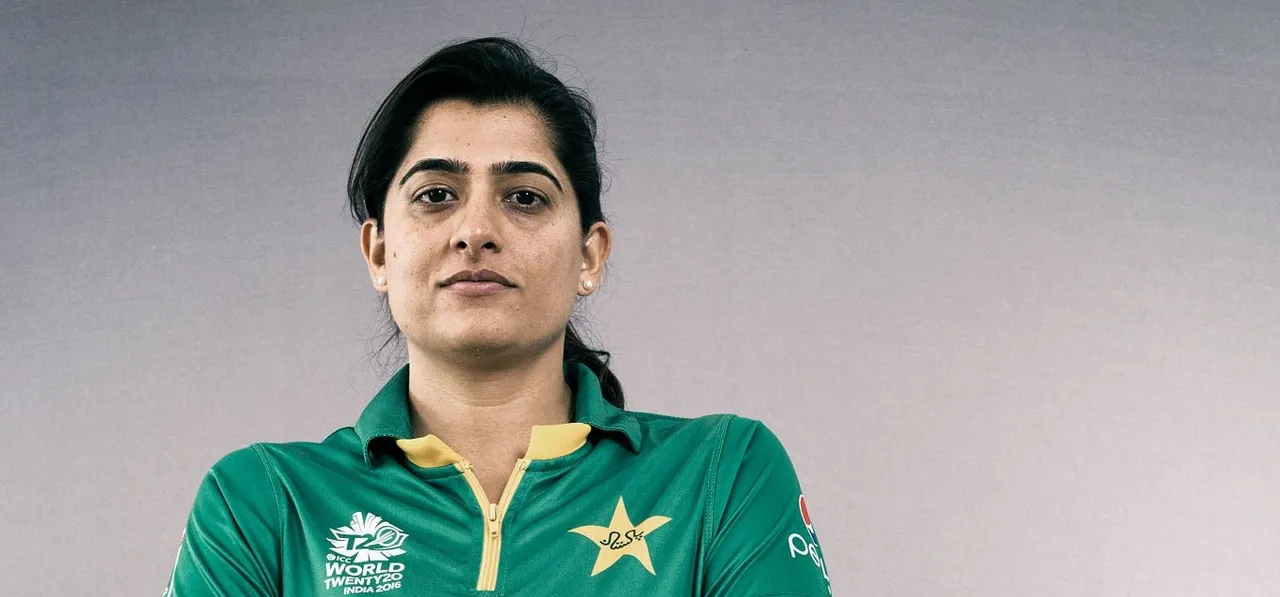 The author worked as the head coach of Pakistan between October 2017 to October 2019.
My first meeting with Sana Mir was at our first camp at the Lahore Country Club after Pakistan's 2017 World Cup disaster. I had just taken up the role of coach, and ahead of the camp there were reports that Sana wasn't going to turn up. There was some discontent among the management, they said, but luckily for me – and for Pakistan – she did arrive! She walked in and she had so much 'mana' (A Maori term for a real belief and energy that others don't have). She spoke, I listened; and by the end of the meeting we had worked out what we wanted to do with the team and a had goal for her to be the No.1 bowler in the world.
Almost immediately, I thought 'we need this player.' For her to express herself the way she did after the World Cup, honestly and openly, is exactly what we needed. I always joke with her that I am glad she turned up to camp. I wouldn't have had it any other way!
Although Sana had just given up captaincy when I took over, she continued to have a great influence on the team. While she wasn't the 'captain' in name, she really was the true leader of Pakistan both on and off the field. We often had long conversations about cricket and the direction Pakistan needed to go. She was easily one of the most approachable players in the team and a real champion for players coming into our environment.
ALSO READ: What Sana Mir means to a young girl in Pakistan
While she may have been the senior-most player in the group, Sana was always incredibly open to learning. She wanted the coaches to push her to get better, and that's what we were there for. We got her to start bowling a leg-spinner, and to see her get Laura Delany out with the leggie and be a highlight of the 2018 ICC Women's T20 World Cup was really special. That was the great thing about Sana, she never stopped learning – there was a constant desire to get better.
https://twitter.com/ICC/status/1072521546294616064?s=20
In one of my early tours in charge, when we were in Sri Lanka in March 2018, I remember she came to breakfast and said "We need to talk." I knew I was in trouble, but I can't remember what it was for. She sat there and told me off while I listened and learnt; I had so much respect for her. After that, whenever she used to say "We need to talk," my immediate response was "Am I in trouble again?" It's something we still laugh about to this day.
The day she reached No.1 on the ICC bowling charts after all her hard work, was a day I will never forget. It was an achievement that came against the odds, and against all the doubters. We were all so proud of her, and the cake to celebrate was outstanding!
Considering she was our premier bowler, many people will be surprised when I say this, but while I was around, for Sana, her batting was a key. She understood that we wanted her to finish games for us, and she worked incredibly hard at it. She was a real pain sometimes (in a great way) – she would come to me after about the fourth person was padded up and ask "When shall I pad up?"
ALSO READ: Tributes pour in for Sana Mir
She knew her bowling plans so well and we just worked on variations and a couple of technical points. But it was her batting that came on leaps and bounds in those 18 months. Sana at No.7 was just what we needed – busy, innovative and very calm. She won games for us with the bat as well. Against New Zealand, West Indies and South Africa, she was not out at the end making sure the job got done.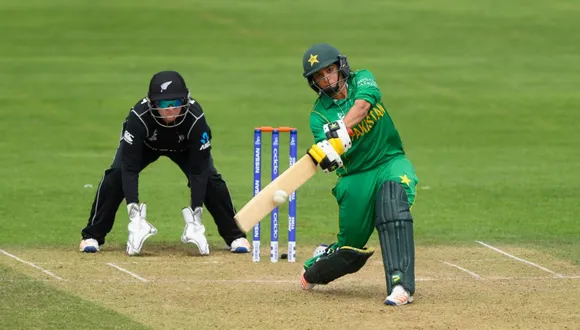 Sana Mir worked incredibly hard on her batting to become a key player for Pakistan in the lower middle-order. © Getty Images
We all know she won dozens of matches for Pakistan with the ball, but she was a champion with the bat too. Her exit leaves a giant hole that will be hard for Pakistan to fill.
While I am not surprised by Sana's decision to step away from the game, I am saddened to see her go. We are in constant touch and she is a great friend of the family. We even met when she came over to Australia this March. I knew she was thinking about retirement so when she gave me the news, I wasn't taken aback. As usual she was selfless in the timing of her announcement – knowing Ramadan was on and she could concentrate on that and not make it all about her. That's what selfless people do.
ALSO READ: ICC Congratulates Sana Mir on her career
Pakistan will never have another player like Sana Mir. I have no doubt that her retirement will leave a huge gap – shoes that are too big to fill. It's her words off the field, her calming influence on it, and her absolute pride in playing for Pakistan, that can't be replaced.
I hear and see a lot of chat about the best bowlers around the world and in my opinion, Sana is one of the very best. She has won games of cricket with the ball, and in the bigger picture, I see her up there with the likes of Jhulan Goswami, Lisa Sthalekar and Cathryn Fitzpatrick - the best of the best. It was lovely reading what they have said about Sana. That respect is well deserved. She will go down as one of the greats of the game beside Belinda Clark, Clare Connor, and rightly so – she has impacted it in more ways than one. She is a pioneer – a trailblazer even – who showed tens of thousands of young girls in Pakistan that with hard work their sporting dreams can come true.
https://twitter.com/ICC/status/1253977114304487424?s=20
I saw that a lot of former male players have enclosures named after them in Pakistan, and I am sure Eshan Mani and Wasim Khan will do the same for Sana, at the very least. The "Sana Mir Enclosure" has a great ring to it, don't you think?!
They say all good things have to come to an end, and I suppose this is one of those things. But knowing Sana, I am sure she will take some time away from the game before (and if) she ventures back. I know she enjoys commentating, and she will be great at it. I have no doubt that whenever she feels the time is right, Sana will find a way to give back to Pakistan cricket. She is someone who could drive women's cricket forward in an administrative role. But of course, there is still time for that. Until then, all I can say is, 'Well played, Sana! You are a champion.'