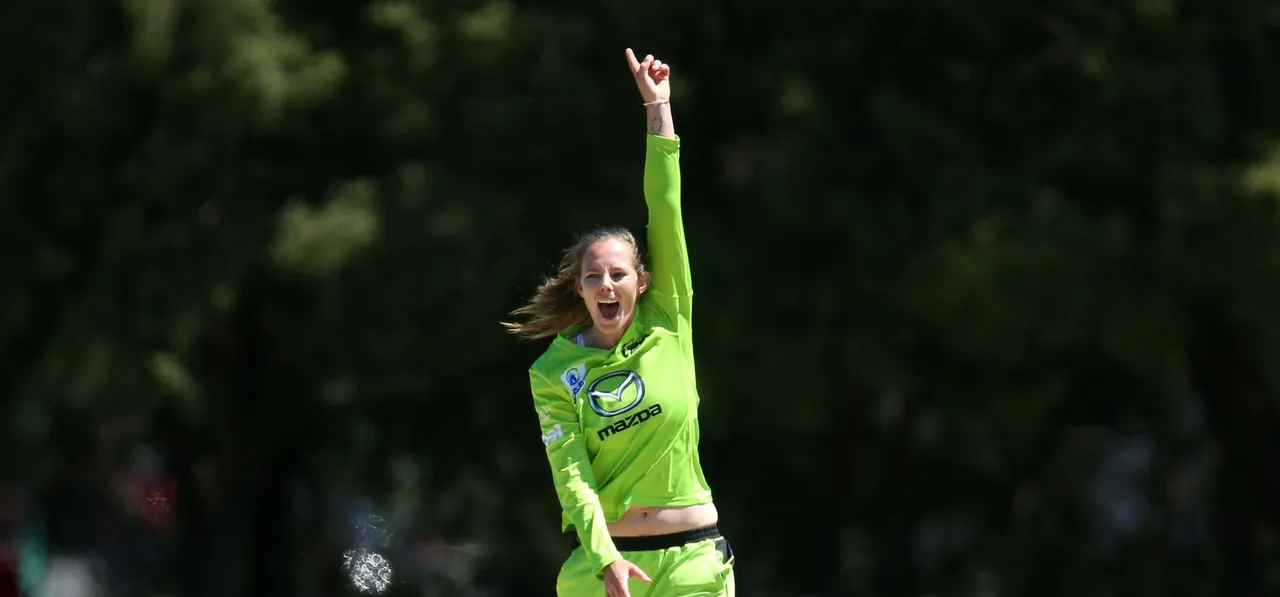 After being challenged for the past couple of months due to Coronavirus pandemic, Samantha Bates will be with a renewed focus when she returns to Tasmania on Wednesday (June 10). The Tasmanian Tigers and Sydney Thunder left-arm orthodox bowler spent the coronavirus lockdown period in her home town of Newcastle.

The unexpected break not only gave the 27-year-old time to reset but also helped her rediscover her love for the game and devote time to specific areas which she believes will help realise a dream of playing for Australia. During this time she focused on her fitness, also recruiting personal trainer Marc Hingston.

"I asked myself what do I really want to get out of this time," Bates told Newcastle Herald. "Agility was one thing. With cricket, you actually need a lot of agility in the field. Given that Marc worked with a lot of soccer players, I thought he'd be perfect for that. I also wanted to work on a lot of specific exercises that worked both my glute muscles and my core muscles. As a spinner, you need that as well. It's been really good."

However, Bates, a former Australian Capital Territory player, will have to self isolate for two weeks once back in Tasmania while the Tigers are set to hit the ground on June 15 for the upcoming 2020-21 Women's National Cricket League.

ALSO READ: The little white lie that created 'Delissa the Destroyer'

"I'm very clear on what I want to achieve with this season, where I think if everything was just normal, I wouldn't have really had that time to really reflect on what I wanted to get, not just our of cricket, but out of life," Bates said. "That was one really good aspect."

The only time she has bowled since last season has been on her own in the nets and to her eight-year-old nephew in the backyard. "The backyard is where it all started for me and my brother, who would join in as well," she said. "In a way, you were falling in love with the game all over again. You understood why you played the game. For nine months of the year, I'm just on the go all of the time, so it was a lot of clarity around what I still want to do."

Bates, who was a member of the Australia A side that toured India in 2018, made the move to Tasmania to work with specialist bowling coach Daniel Marsh. "He showed me so much more of my game that I don't think I would have been able to learn from someone else, so that was good," Bates said. "I obviously didn't get to play for Australia this year and that's alright, but I definitely improved my game, so it was definitely a good decision for me."

Bates was one among the 86,174-strong crowd that turned out at the MCG in March to watch Australia win the ICC Women's T20 World Cup final over India. "It was a really surreal moment because I never thought that was ever going to happen for the women's game in my lifetime," she said. "It gave me a little bit of hunger to say, 'I want to be out there, really knowing what it feels like'."