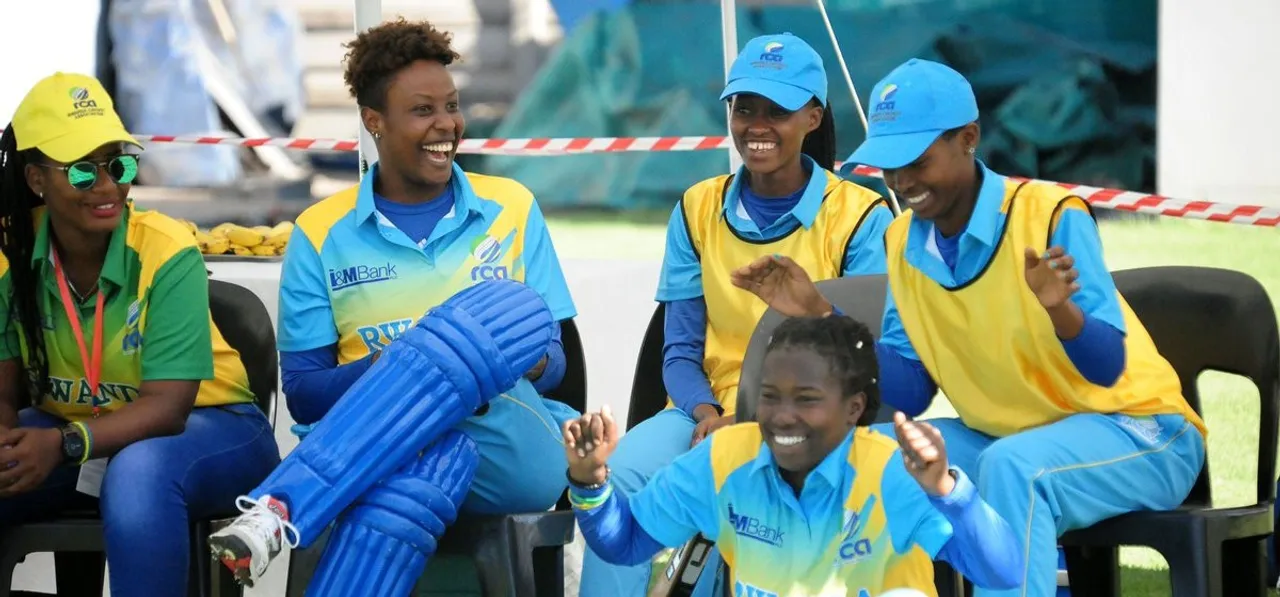 The Kwibuka T20 Women's Tournament
is Rwanda's flagship cricket event and is scheduled to run from June 6th – 12th at Gahanga Cricket Stadium. With the exception of last year, the tournament has been held annually since 2014 to commemorate all those who perished during the 1994 Genocide against the Tutsi.
"The tournament is part of a national drive to continue the country's healing process after the atrocities of the 1994 genocide," Julius Mbaraga, RCA secretary-general and tournament director, told
Women's CricZone
. "Annually we have a commemoration period where Rwandans come together to remember all those who perished in 1994. What the sports minister thought was, that different associations
come together in tournaments to focus on the 1994 atrocities."

Namibia and Botswana are new additions to the tournament. Uganda are three-time champions in the competition. Nigeria and hosts Rwanda complete the five teams competing in the tournament.  The preliminary round will be played in round-robin format, followed up a semi-final contest, a third-place playoff and a final on June 12.

ALSO READ: With an aim to topple India, Rwanda lay the base for a bright future

The event was started in 2014 in memory of the 1994 genocide against the Tutsi. Last year's tournament had to be postponed owing to the COVID-19 pandemic. This year, the competition will be played in a bio-bubble with all the medical protocols and bio-security measures in place. All players and support staff will have to undergo RT-PCR tests twice before the tournament, and they will be housed in a hotel that will continue to be part of the bubble for the duration of the tournament.

Teams like Kenya, Tanzania and Mali have featured in previous editions of the tournament. With the ICC granting T20I status to all member countries in 2018, all these matches will have international status.

"We started by inviting countries within the region; Uganda, Kenya, Tanzania but we have since incorporated more countries like Mali and Nigeria. In order to raise the level of competition, we asked ICC to grant the tournament T20I status in 2019 and we don't intend to look back. Rwanda Cricket Association's goal is to make Kwibuka T20 the premier women cricket competition on the African continent. It's a bold challenge but one that we are happy to take on," Mbaraga said.


              © Women's CricZone

"This year, we have two debutants in Namibia and Botswana and are very excited about the challenge that they bring. It's also important to note that we have an enormous task in our midst of making sure that we adhere to all Covid-19 safety protocols to make sure that the tournament is a success. We have followed all national Covid-19 protocols and working closely with the Ministry of Sports to make sure that the tournament is incident free."

ALSO READ: ICC announces Women's World Cup expansion; 12 teams to feature from T20 World Cup 2026, 10 teams in Cricket World Cup 2029

Mbaraga said RCA wants the tournament to serve as a learning curve for the Rwanda side, and he is hoping to have stronger teams take part in the tournament in the years to come. His hope is that Zimbabwe become a regular participant from next year, while teams from Europe are also on his radar.

"Our goal is to have Zimbabwe as a regular team from next year and also invite some of the top teams across Europe. We've had very positive talks with Brazil and Germany about being a part of next year's edition," Mbaraga added.

"This competition is great for our team because it exposes our players to tougher competition while also building confidence and experience within the team."

Fixtures:

6 June Nigeria v Rwanda
Uganda v Namibia
7 June Namibia v Nigeria
Uganda v Botswana
8 June Rwanda v Botswana
Nigeria v Uganda
9 June Uganda v Rwanda
Namibia v Botswana
10 June Rwanda v Namibia
Botswana v Nigeria
11 June Semi-final 1
Semi-final 2
12 June Third-place Play-off
Final
* All matches will be played at Gahanga Cricket Stadium
** Match timings 9:30 AM and 1:50 PM local time