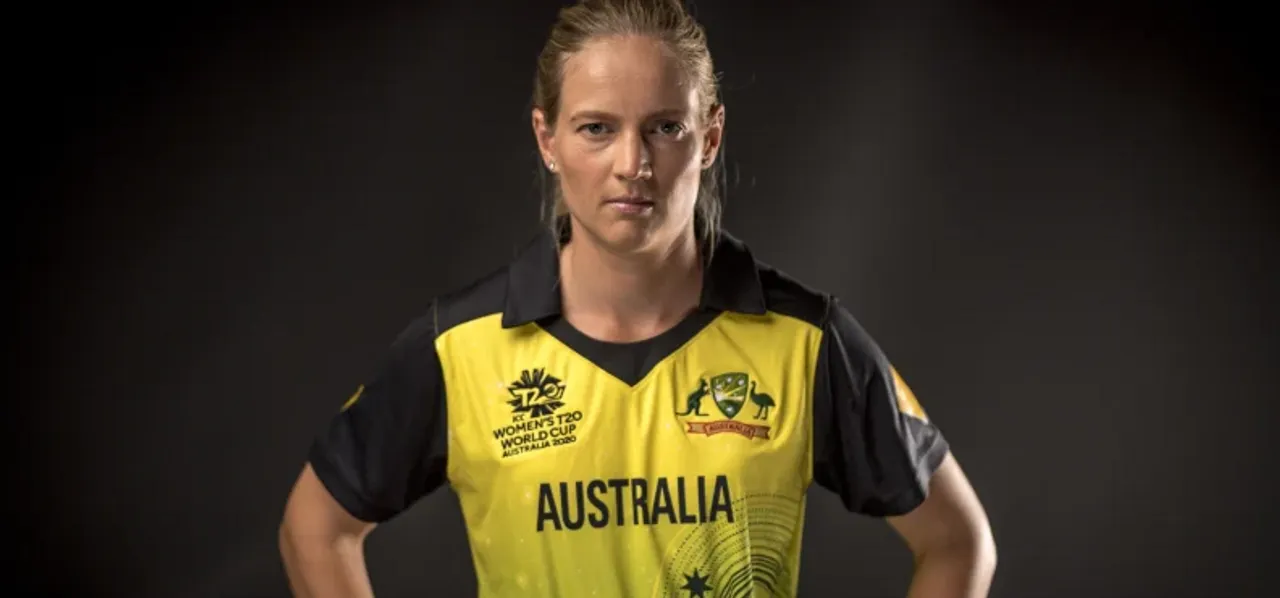 "I wasn't a leader or a captain growing up," Meg Lanning tells
Women's CricZone.
"Never in any of my junior teams or pathway teams was I captain. And to be honest I hadn't given (it) a lot of thought until I got given the role of vice-captain for Australia."
The year was 2014. 21-year-old Lanning had just been named vice-captain to Jodie Fields for the Ashes series at home. She was being looked at as 'next in line' to take over as skipper. Under Fields – who had just led Australia to a sixth ODI World Cup title in India in 2013 – she could be groomed to take over in time. It was meant to be a smooth transition of power over the next few years.
However, few things in life, let alone sport, ever go to plan. One game into her "apprenticeship", reality hit Australia with a broken finger. Fields was ruled out of the limited-overs leg of the Ashes series, and Lanning was rushed into a new role – Australian skipper.
"It was a bit of whirlwind to be honest," she laughs. "I was only in that role (vice-captain) for a couple of games before Jodie Fields got injured not long after, and I was in charge."
ALSO READ: We were laughing at how unbelievable it all was: Beth Mooney
Thrust into the role in the middle of a series, Lanning, who became the youngest player to captain Australia, had to quickly learn on the job. Although the hosts conceded the Ashes on home soil – courtesy some brilliance from Charlotte Edwards and Lydia Greenway in the T20Is – the 21-year-old was retained as skipper for the 2014 ICC Women's World T20 in Bangladesh that followed.
After a successful tournament where Australia completed the 'three-peat', and Fields' retirement that June, Lanning was handed a more permanent position, and put in charge of the ODI side as well.
Now, six years after she first captained Australia, Lanning has overseen three successful T20 World Cup campaigns, two Ashes series wins and also two first place finishes in the ICC Women's ODI championship. Through this period, not only has she proven to be a tactically astute captain, but also established herself as Australia's most successful batter across formats, amassing a total of 6,666 runs at an average of 43. Of those runs, 4,723 have come as skipper – close to 71%.
***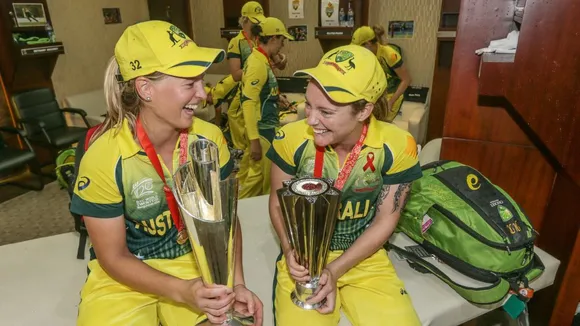 Meg Lanning and Sarah Coyte celebrate after the 2014 T20 World Cup. © ICC
Over the last decade, there is little doubt that Australia have been seen as 'the team to beat.' Although they have experienced a few bumps in the road, when England – and on the odd occasion India, New Zealand and West Indies– have caught them out, they have always been the ones
raising the bar
.
It was in this environment, in December 2010, that Lanning took her first steps in the international arena. A month into her international career – in only her second ODI – she smashed an unbeaten 104 as Australia comfortably chased down England's target of 215. She was living up to the billing of Australia's 'next big thing.'
ALSO READ: Nothing can beat that night: Megan Schutt
Just three years later, Lanning was a three-time World Cup winner (2012 and 2014 T20 World Cups, and the 2013 ODI World Cup), and in charge of a unit that was fast becoming one of the greatest sporting teams in the world.
"Looking back, in 2012 in Sri Lanka, I was literally just very new to the team," Lanning explains. "I didn't really know too much about World Cups, and Australia, up until that point, was very successful. Winning was just something we'd gotten used to, I guess. And I sort of fell into that really successful team, so, I didn't understand the enormity of World Cups back then."
"In 2014 again, we were really successful, and we were able to sort of get the job done pretty well over there (in Bangladesh)."
However, Lanning's dream beginning was to come to a jarring halt at the hands of Stafanie Taylor's West Indies. Over the course of the next three years (2015-2017), Australia loosened their grip on both the ODI and T20 World Cups.
In 2016, at the Eden Gardens in Kolkata, Australia lost their first World Cup final since 2000, losing to West Indies in the T20 World Cup. It was the start of a phase where they struggled to convert their ability into trophies. The old Aussie ruthlessness had somewhat withered away and cracks had begun to appear in their armour.
ALSO READ: The 'Gameplan' behind Australia's dominance
The following year, they were blown away by India in the semi-final of the 2017 Women's World Cup in Derby. It would be the game that changed the team's approach and Lanning was at the forefront of that change.
"I think the 2017 World Cup over in England was a big turning point for myself and the team. The result of that semi-final against India really hurt us, and made us change a fair bit as well," she explains. "We sort of identified that we weren't playing to our potential and probably playing timid cricket, and not really playing how we thought we were capable of. It took a bit of shift, training-wise and out in the game, to be able to take those calculated risks, I guess, to put the team in a good position."
"I sort of had to lead that, and it was great that everyone really jumped on board."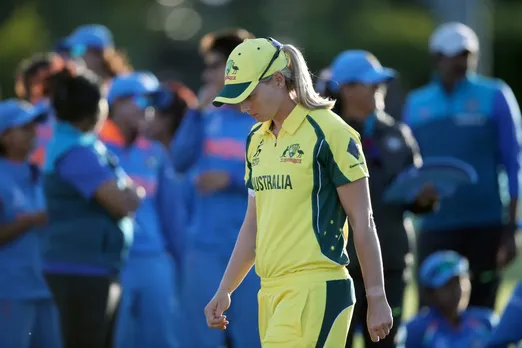 The loss to India in the 2017 World Cup semi-final triggered a change in Australia's approach. © Getty Images
The results showed straightaway in the 2017 Ashes with Alyssa Healy being pushed up to the
top of the order
, making Australia's aggressive approach clear at the outset. Although Lanning missed that series, she re-joined the team next March on their
tour of India
– the start of a period of sheer dominance.
Australia have since won
18 consecutive ODIs
– a new world record – and 31 of their last 37 T20Is – including two T20 World Cups – losing only to India and England along the way. It is a period Lanning says she is most proud of.
ALSO READ: Meg Lanning re-lives her T20I ton against England
"I think to be able to transform the team into one that was successful, but I reckon operating at sort of 80-85%, which was good enough to win most of the time; but teams were getting better all the time, and it wasn't going to last. So, we needed to find a way to get closer to our 100%, which I think we have been able to do over the last 18 months, and we've seen the success of that. I guess, to be able to help lead the change in that has been a special part of my captaincy career."
What has set Australia apart during these last 18 months has been their ability to find a way to get through every situation.
In the 2018 T20 World Cup, when they came up against slow, turning tracks in the West Indies – conditions that better suited teams like India and England with their better-quality spinners – they adapted their game plan to maximise the first half of the batting innings when the ball was hard and the boundary easier to find. At home in 2020, with the weight of expectation placed heavily on their shoulders, and the possibility of an early exit looming large, they came together and addressed the problem: they were
being too timid
. Immediately, the batters turned the tournament around, and when the pressure was on in the field, the bowling unit delivered. At every turn, Australia found a different hero – they had truly transformed into a great team.
"I think that since that point (in 2017) we've been a different team with sort of a squad mentality where we understand the need for different players to step up," Lanning acknowledges. "We know (that) we can't rely on too few to win big tournaments."
***
Over the course of her career, Lanning has come to be known as one of the most competitive players on the women's circuit. Whenever she comes out to bat, there is a steeliness in her eyes. A couple of gentle bat taps as she settles into her stance, and her gaze turns to the bowler, almost terminator-like, zoning in on the ball. Her movements are extremely efficient – no extra energy expended. A strong stride into the ball, or a measured movement back and her hands come down in a smooth motion to meet the ball right under her eyes. There is positivity even in her defence. Before every ball, her routine is fixed: look around the field, identify the gaps and go again. She is like a machine at work.
ALSO READ: Meg Lanning likely to join Melbourne Stars
Put a target in front of her and Lanning will invariably hunt it down. A remarkable eight of her record 13 ODI centuries have come in chases, and the Australian skipper has scored close to 2000 runs in successful chases.
"I've said this before, but I'm a really competitive person and I love to win," she laughs. "I guess in big games I sort of pride myself on contributing to the team… I love winning, and I hate losing."
"It's nice to know that I've been able to contribute in big games. I guess it comes down to my competitive nature and wanting to help the team win."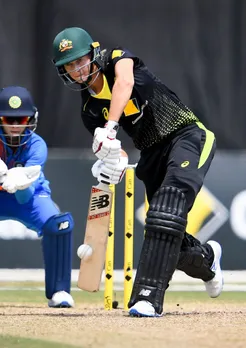 Meg Lanning plays a powerful drive through the off-side. © Getty Images
It is a characteristic that recently came to the fore during the T20 World Cup at home. First, in
her 100th T20I
, with Australia tottering at 10 for 3 in 3.2 overs, chasing Sri Lanka's 123, the right-hander took the chase by the scruff of its neck and made sure to get her team over the line with an unbeaten 41.
Lanning's second 'clutch' performance came, unsurprisingly, in the knockout stage: the
semi-final against South Africa
in Sydney. With rain threatening to wash Australia out of the competition, Lanning dug in to produce a match-winning 49 not out in tricky conditions.
"It was my job in the semi-final to try and bat as long as I could. We got off to a really good start, (but) unfortunately lost a few wickets through the middle. It just so happened that I was the set batter, I guess, and (I) had to try and take on that responsibility to bat for a little bit longer and allow those around me to go a bit harder. It certainly wasn't my most fluent innings in the semi, but it turned out to be enough and got us over the line," she says.
ALSO READ: ICC Women's T20 World Cup 2020 in numbers
As Lanning suggested, Australia had to scrap to get over the line, not just in that game, but all through the tournament.
Contrary to expectation
, they fought tooth and nail for their place in the final.
"Heading into the tournament, we knew that it was going to be really tough to win because there were five-six teams who could easily make the final and do really well. But for some reason the cricket public, I guess, and the fans... Because we had such a good record heading in, they just expected that we would dominate and win quite easily. We knew that that wasn't going to be the case."
"We felt like it was a really level playing field and it had been for a little while. I guess because we'd been so successful and won so many games, that probably was to our detriment a little bit in terms of the public's expectation and the fans' expectations on what was going to happen. But we were expecting a very tough World Cup. We certainly didn't play our best cricket in the first couple of games. But we were able to turn that around."
It was a turnaround that saw Australia annihilate India in
the final
to clinch their fifth T20 World Cup title in front of a record 86,174 crowd at the Melbourne Cricket ground on International Women's Day. It is a memory that, even months after the tournament, still brings an enormous smile to the captain's face.
"I've been in the stands watching games where the MCG has been full, but never did I think that I would be out in the middle when there were 86,000 people there cheering for us," she says. "There were a lot of Indian fans there as well which made for a great atmosphere."
"It was absolutely incredible to be out in the middle. And the roar of the crowd when Ash Gardner took that final catch is something I will never forget."
"I certainly feel very fortunate to have had that opportunity to play in front of such a big crowd. It was really special."
***
While she may not have dreamed of it a decade ago, Lanning is without doubt the leader Australia needed to shake them out of their comfort zone. Her ruthless approach and competitive streak have rubbed off on what is a group of extremely committed, passionate and professional cricketers.
Alongside head coach Matthew Mott, who she says "has been extremely good for the group", she has helped transform a successful Australian team, to one that is now close to unstoppable.
"It's about moving the game forward," she says. "We want to be playing aggressive cricket more consistently, and I think we're getting close to that 100% mark each game." 
With inputs from S Sudarshanan.