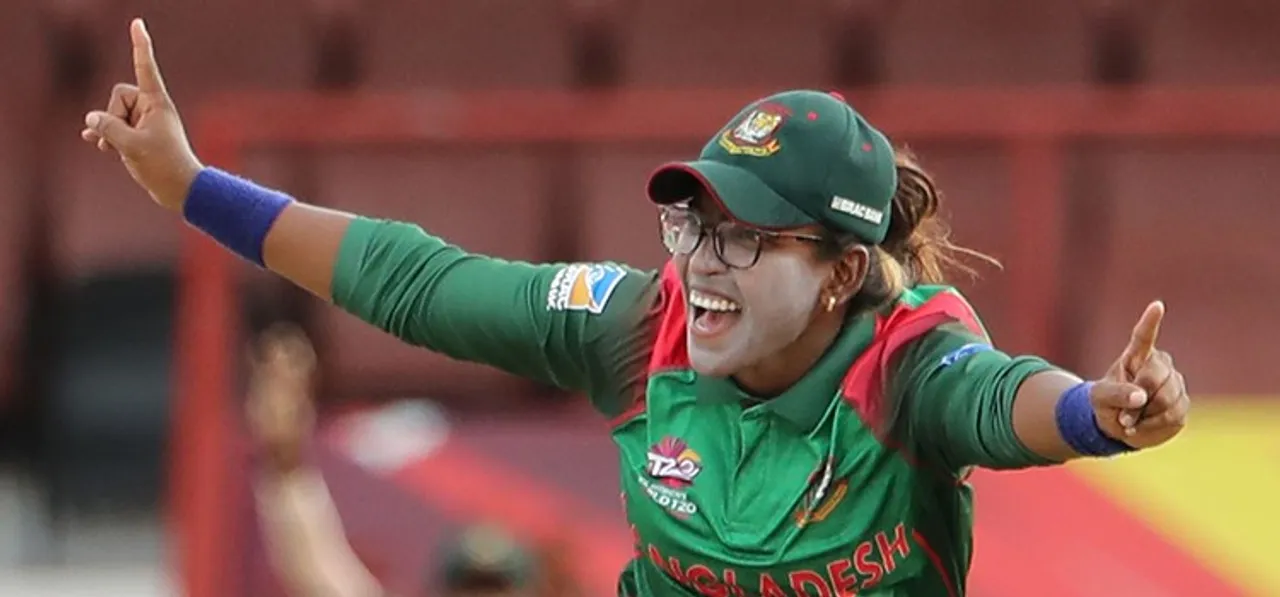 Bangladesh cricketer Rumana Ahmed has filed a complaint against the Sheikh Russell Sports Development Academy (SRSDA) club officials for using abusive language and non-fulfillment of contract payments for the last edition of Dhaka Premier League (DPL),
Cricbuzz
reported.
In her complaint to the Bangladesh Cricket Board (BCB), Ahmed alleged that the club officials used abusive language when she contacted them for the dues that were yet to be cleared for the last edition of the 50-over club tournament.
"Last year I was contracted for BDT Seven Lakh but after receiving BDT Three Lakh they stopped communicating with me," Ahmed was quoted as saying. "Later when I asked about due payment and that is not only for me but for other members of the squad as well, the only thing I receive in return was humiliation."
ALSO READ: Bangladesh players start 'individual training' at National Cricket Academy
Nadel Chowdhury, BCB women's wing chairman, confirmed receiving Ahmed's complaint and promised to take action against the officials if they are proven guilty.
"It's a shame. We have got the complaint from Rumana and are looking into it," Chowdhury said. "If he is proven guilty than I can assure you he won't be spared because we must respect Rumana for the service she has given to the nation."
29-year-old Ahmed is currently the captain of the Bangladesh ODI side and has represented the country in 103 matches scoring 1573 runs and taking 99 wickets.
ALSO READ: Players from Bangladesh, England, Sri Lanka, West Indies to feature in Women's T20 Challenge
"Their manager (Zakir Hossain) even used abusive language for demanding my payment. It is degrading for any national cricketer and seeing no other option yesterday (September 30) I lodged an official complaint against him at BCB," Ahmed added.
Chowdhury also confirmed that Bangladesh women will resume playing cricket for the first time since the COVID-19 induced break with the next edition of DPL or National Cricket League that's slated to start from November. Bangladesh last played competitive cricket when they featured in the 2020 T20 World Cup in Australia in February-March. Many of the players have been training individually at their respective home grounds.