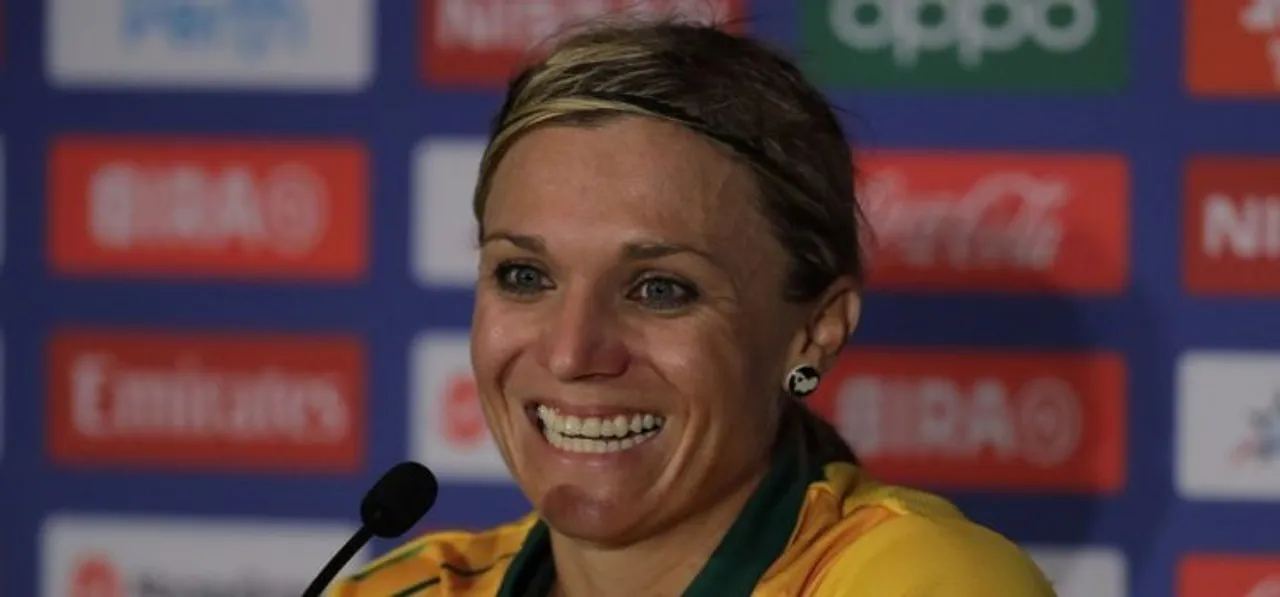 It was 2014. South Africa were in India for a full tour – something as rare as stars in daylight! Three ODIs were sandwiched between a Test and a T20I. Yes Tests, a format in women's cricket that's confined to just the Ashes now (the usual commercial non-viability, non-exciting et al reasons).
We asked the then captain of South Africa, Mignon du Preez, about her memories of the Test match, which also happened to be her first - and only one so far.
"It's a long time back," she tells Women's CricZone with a laugh.
"My memory is not as good! It was quite special because it was the first Test match I played and I was the captain at the time. We played in Mysore in India which made it even more special – to play a Test match in India."
The Srikantadatta Narasimha Raja Wadeyar Ground in Mysore had played host to the Test match. And as is the general norm in Tests, India had opted to bat after winning the toss. South Africa had eight debutantes, while India had three.
South Africa had their moment early on, as Chloe Tryon – then bowling left-arm seam - got rid of Smriti Mandhana for just eight. They may have been gleeful having seen the back of the Indian southpaw, who had struck a masterful half-century in her previous Test innings just three months ago in a historic win for India against England in Wormsley. However, South Africa's joy was short-lived as their bowlers were sent on a leather hunt by MD Thirushkamini and Punam Raut. The duo registered their respective tons and in what was a slow-moving day, India ended on 211 for 1 in 102 overs.
Long day for South Africa? Understatement!
ALSO READ: Priyanka Roy's fifer demolishes Pakistan
"I now understand why they call it Test cricket," says du Preez, "because you really get tested in all aspects of the game. You spend lots of time on your feet in the field and then even when batting."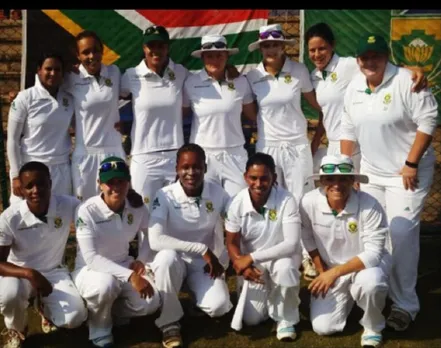 Day two came with the prospect of many more long hours in the field for South Africa as India still had the experienced Mithali Raj, Harmanpreet Kaur and able-batters in Jhulan Goswami, Shikha Pandey and Sushma Verma in the bank.
Although Dane van Niekerk managed to provide the breakthrough for South Africa, sending back Raut for 130, Thirushkamini was going strong at the other end. She looked set for a double hundred when Yolani Fourie managed to get her caught behind for 192.
Soon, Raj, India's skipper, decided at 400 for 6, that India had enough. Sunette Loubser had picked three wickets for the visitors.
Finally, it was time for South Africa to bat, for them to return the favour of long hours on the field – 148.4 overs - for them to pile the agony on India.
But in the 51 overs that they batted on Day two, South Africa lost three wickets for 86 runs – van Niekerk (15), Marizanne Kapp (0) and Nadine Moodley (40) all back in the hut.
ALSO READ: Despite dejection, South Africa set for a dazzling future
Du Preez showed her class on Day three. Against an attack comprising three spinners in Kaur, Rajeshwari Gayakwad and Poonam Yadav, the touring captain was patient and skillful. She was happy to play the waiting game, bringing up her half century in 145 balls, before completing her maiden Test hundred in 247 deliveries.
However, she was soon trapped in front for 102 off 253 balls, a painstaking knock that included 15 fours. Her fall also brought curtains to an important 102-run stand with Trisha Chetty (56) for the fifth wicket. The tourists then lost their last five wickets for just seven runs – going from 227 for 5 to being bowled out for 234. The last four wickets fell with the score on 234; Kaur completing her maiden Test fifer. Gayakwad also chipped in with four wickets.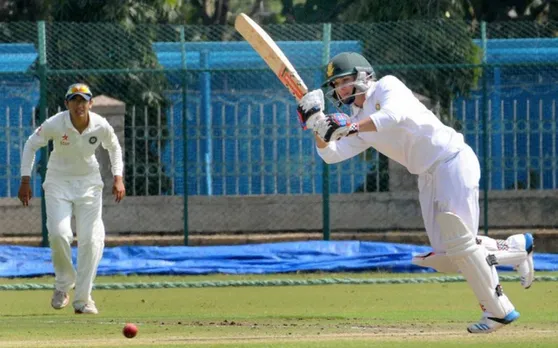 India then enforced the follow-on with a 166-run lead to play with.
South Africa's second innings was a disaster. None of their batters could apply themselves, ending the third day on 83 for 6.
Du Preez recounts that collapse with a chuckle: "After I scored the hundred in the first innings, it's so easy that you walk in to the next innings trying to continue where you left off." She could make only 17 in the second outing after facing 51 balls, getting stumped by Verma off Yadav.
ALSO READ: South Africa's chances in 2021 Women's World Cup
"Unfortunately, that's not how it works (laughs). There were a lot of valuable lessons learnt…"
South Africa were bowled out for 132 in their second essay, with Kaur again being the wrecker-in-chief with four wickets to her name.
Though they lost by an innings and 34 runs, du Preez is glad to have got a chance to play a Test.
"That was pretty special. It was amazing opportunity to play in a Test match and score a hundred."
Does she think women should play more Tests, though?
"I definitely think it will be fortunate if you can play Test cricket but probably not like the men do where we have a few Tests. Maybe one Test in a series or once or twice a year," says du Preez, who became the first South African to play 100 T20Is, when she took the field against England in the T20 World Cup.
"I don't think our bodies are just ready to play Test cricket like the men do, where they play four-five Test matches back to back. Maybe for just players and evolving their skill, playing a few Tests may come handy."
Playing a Test, leading the team, scoring a ton on debut… Could one ask for a better start? A win, perhaps.