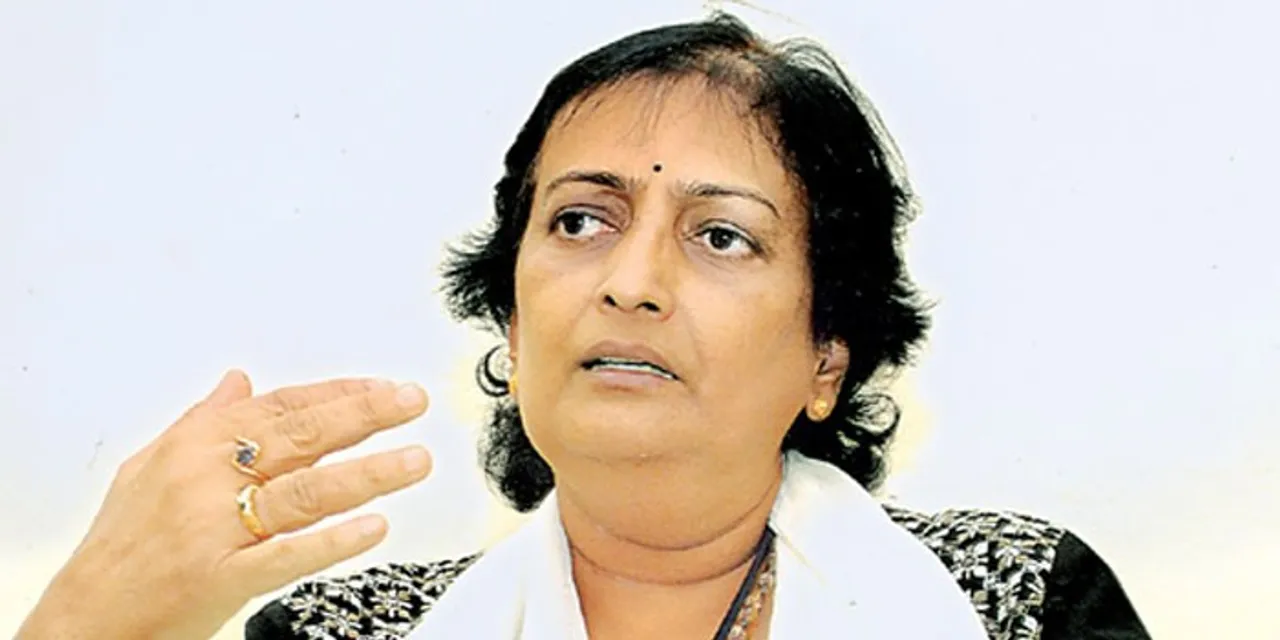 "There is a dire need to review the definition of conflict of interest. It has to be undertaken immediately otherwise you will never get quality," Shantha Rangaswamy, former India captain, stressed as she tendered her resignation from the Cricket Advisory Committee (CAC) of the BCCI and as the director of the Indian Cricketers Association (ICA) after being served a conflict of interest notice.
Rangaswamy, a veteran of 16 Tests and 19 ODIs, has been a member of the CAC along with Kapil Dev and Anshuman Gaekwad. The BCCI Ethics Officer, Justice (retd.) DK Jain served a notice to the CAC
,
 regarding conflict of interest issue that was raised by Sanjeev Gupta, a life member of the Madhya Pradesh Cricket Association. Consequent to it she emailed her resignation to the Committee of Administrators (CoA) and BCCI CEO Rahul Johri.
Despite having a clear intention to serve Indian cricket, the 65-year-old surrendered to the Lodha Committee's recommendation of one person, one post. Gupta had leve
l
led the charges, saying Rangaswamy had dual roles in the CAC and the ICA. She had been named as one of the directors of the ICA along with Kapil and Ajit Agarkar but intended to step down before elections.
"If doing a good deed with an intention to serve the game is construed as conflict of interest then I had to quit because those who had appointed me for that CAC post should not be put in an embarrassing situation," Rangaswamy told
Women's CricZone
. "One thing I can assure it is not the end of the road. I am positive (that) a review of the definition of conflict of interest will be undertaken."
"Hopefully, the BCCI team that assumes power will do it. Otherwise no one will opt for it. Anything and everything you do is conflict of interest. CAC meets once in two years, three years or even annually to select the selectors. The first task of the new BCCI team should be - review what constitutes conflict of interest. I became a director of the ICA to register the constitution. I would have anyway quit before the elections were held as office bearers would come into place and we had no role there."
Rangaswamy, the recipient of the inaugural BCCI Lifetime Achievement Award for Women, highlighted the need 
for
 having one woman cricketer in the ICA to ensure the interests of women cricketers are well administered.
"Better sense will prevail and players of repute can be roped in for their technical expertise in such committees otherwise it is the end of the road. Someone has to get in from women's cricket into the BCCI apex council. One woman cricketer has to get into ICA. I will discuss with my fellow players of yesteryear to ensure that the interests of women's cricket are taken care of in the BCCI and ICA," Rangaswamy concluded.
Kapil, Gaekwad and Rangaswamy formed the CAC to pick Ravi Shastri as the head coach of the senior men's team. The three-member committee, on an ad-hoc basis, had zeroed in on WV Raman as the women's team head coach last year after Sourav Ganguly, Sachin Tendulkar and VVS Laxman refused to be part of the process. The Ethics Officers had asked the trio — Kapil, Gaekwad and Rangaswamy — to respond by October 10. /codes_iframe