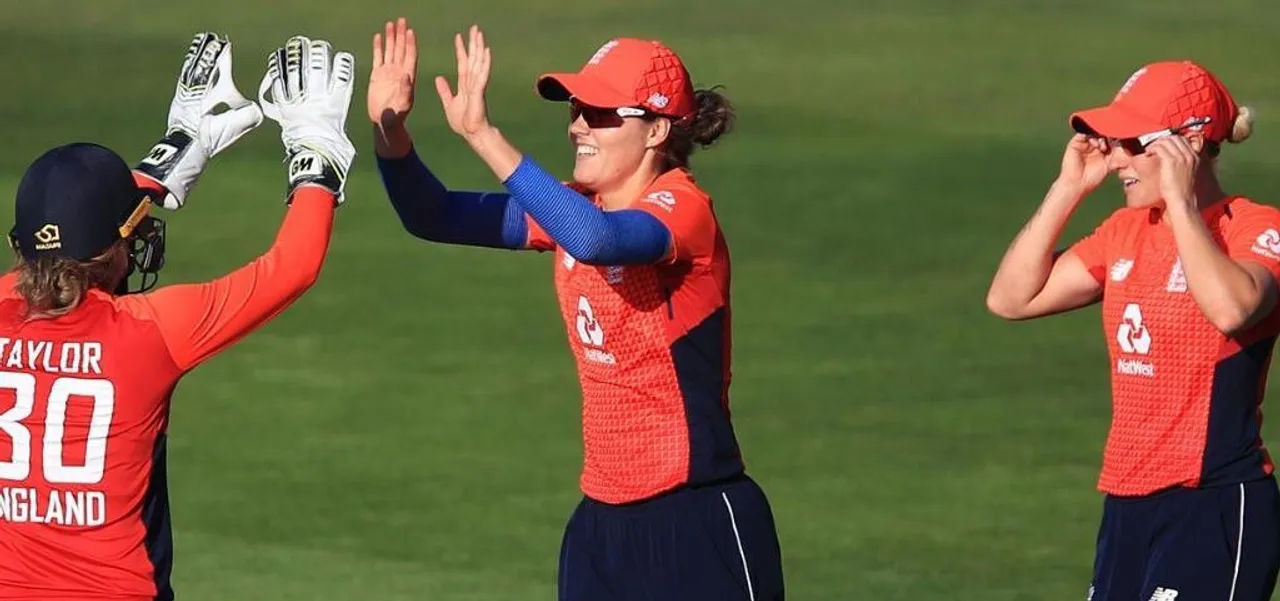 With the England and Wales Cricket Board's (ECB) plan of handing out 40 new professional contracts for the season pushed back due to the coronavirus pandemic, they will now offer summer retainers to some of the female cricketers,
The Cricketer
reported.
ECB had formed eight new regional centres, which were a part of the 20 million euros investment into the women's sport. It was to come into effect from May 1 but had to be temporarily shelved due to the pandemic. But now, the plan is to offer 13-month contracts from October 1, 2020.
In the meanwhile, the ECB is planning on introducing a retainer system. The players haven't yet been told about the number of retainers and further details, but it is understood that they will be kicked in from June 1. The amount is yet to be known though it is said to be lesser than the original new contracts.
ALSO READ: There's a place for women at all levels and ages to be involved in the game, says James Carr
Those who will get the retainer contracts will be required to make up to four media commitments for their respective regional hubs and undertake ECB-directed strength and conditioning courses and educational modules on subjects such as anti-corruption and anti-doping.
While there have been suggestions that the promised 50-over competition may be swapped for a T20 tournament, those with retainers will have to play the tournament. Clare Connor, Managing Director of Women's Cricket, Tom Harrison, chief executive, Jo Kirk, the head of women's domestic cricket and Beth Barrett-Wild, head of women's The Hundred held a video conference on Thursday (May 14) with over 300 domestic players.
During the call, Harrison also said that the proposed 20 million euros investment could not be guaranteed now, given the current economic climate. However, the ECB has ringfenced the central contracts of their 21 international players.