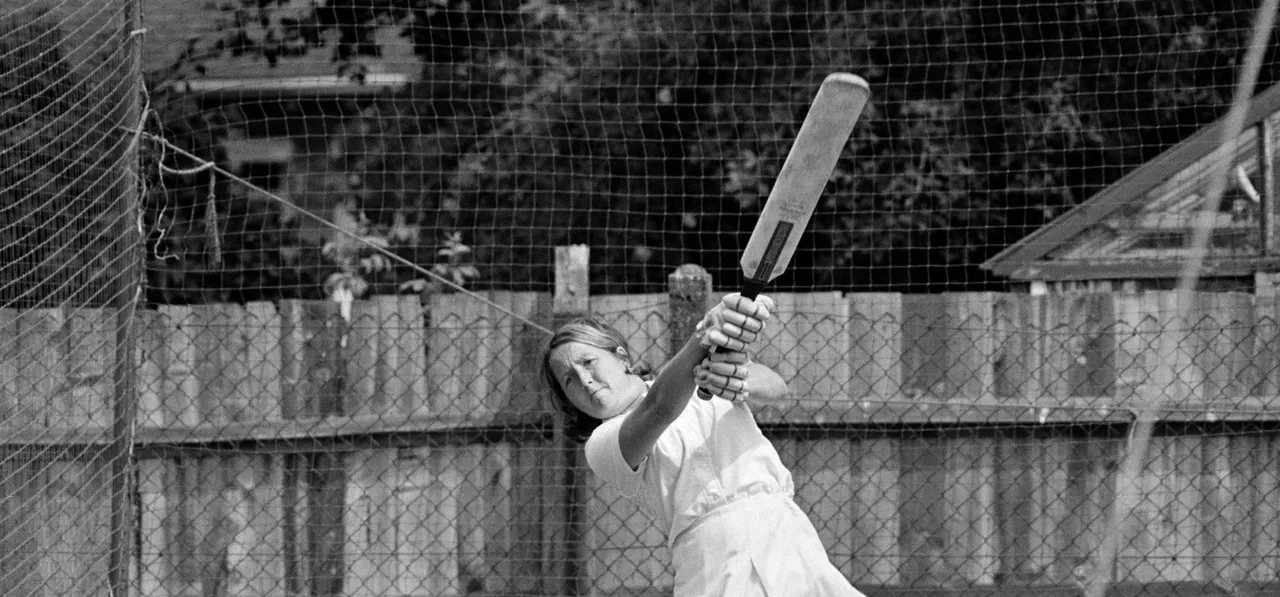 Leading cricketers including England captain Heather Knight and former cricketer Isa Guha have criticized the section of the Marylebone Cricket Club (MCC) that had reservations about immortalizing the legacy of former England captain and MCC's Honorary Life Member Rachael Heyhoe-Flint.
According to a report in
The Times
, some of the club members had revolted against the to be president Claire Conner's suggestion to create a permanent memorial at Lord's in the form of a statue or a gate.
Once the report came out, a lot of fans and former players expressed their disappointment on social media regarding the issue. England captain Knight, who dedicated World Cup victory to Heyhoe-Flint in July 2017 was not pleased with the arguments."Come on MCC move with the times," she wrote on Twitter. "Women's cricket in England owes everything to Rachael and she invented the World Cup, without even mentioning her playing career #GetRachaelAStatue."
Guha took to Twitter to say that the report made her embarrassed to be an MCC member. "Too right - makes me embarrassed to be an MCC member. Rachael Heyhoe-Flint did more for cricket than any of these misguided individuals. See-no-evil monkey, probably the same members who said the Women's World Cup final could never sell out at Lords," she wrote.
Heyhoe-Flint, a true pioneer in women's cricket, played 22 Tests and 23 ODIs for England. In 1976, she batted for record-breaking 521 minutes while making 179 against Australia at The Oval to draw a test. Her most significant contribution to the sport came in 1973 when she formulated the first-ever Cricket World Cup for women two years before the inaugural Men's World Cup in 1975.
She captained the first women's team at Lord's. After leading the campaign for women to be able to join MCC, in 2004, she became the first woman to be elected for the Main Committee. Heyhoe-Flint died on January 18, 2017, at the age of 77. She was also awarded Honorary Life Membership of the MCC, the first-ever woman to be inducted into the
Internation Cricket Council's (ICC) Hall of Fame
, and one of the first two women to the board of England Cricket Board.
One of the dissenters, Mark Peel, a cricket author, and member, said: "I think it would be misguided to erect a statue. It would put everything out of proportion. To compare like with like — men's and women's cricket — is plain wrong." He added: "This is gesture politics."
Clare Connor, the ECB's head of women's cricket, set to become MCC's first female president when she takes over the role in October 2021 tweeted: Firstly, this article accurately reflects my view about commemorating RHF @HomeOfCricket, Yes, WG Grace "opened up the world of cricket to the heights it reached". To Men. RHF did as much, if not more, for the progress and inclusion of women in the sport.
She added that the discussions with MCC were "very well advanced", and that she had been unaware of any objections from within the club until reading the
Times
article.
MCC later issued a statement confirming the plans for a memorial were in progress and highlighted her accomplishments as a player and MCC club member. "Rachael Heyhoe-Flint's contribution to the women's game and to MCC is unparalleled," Guy Lavender, MCC's chief executive, and the secretary said.
"Her portrait, commissioned by the club in 2010, is displayed above the entrance to the Long Room in the Pavilion at Lord's. Its position signifies and acknowledges the huge impact she had on cricket and the admiration in which she is held.
Lavender said that the club has been considering further ways to commemorate Rachael's considerable achievements, adding, "when we emerge from the worst of the pandemic, we will be looking at how we honor Rachael's legacy as part of our wider strategy to advance women's and girls' cricket."
"I have had no sense of opposition to this intent, indeed the notion that there is a revolt at Lord's is highly misleading with no such challenge raised across our Club committees, or by the broader Membership who recognize Rachael's contribution to the game of cricket as a whole," he concluded.