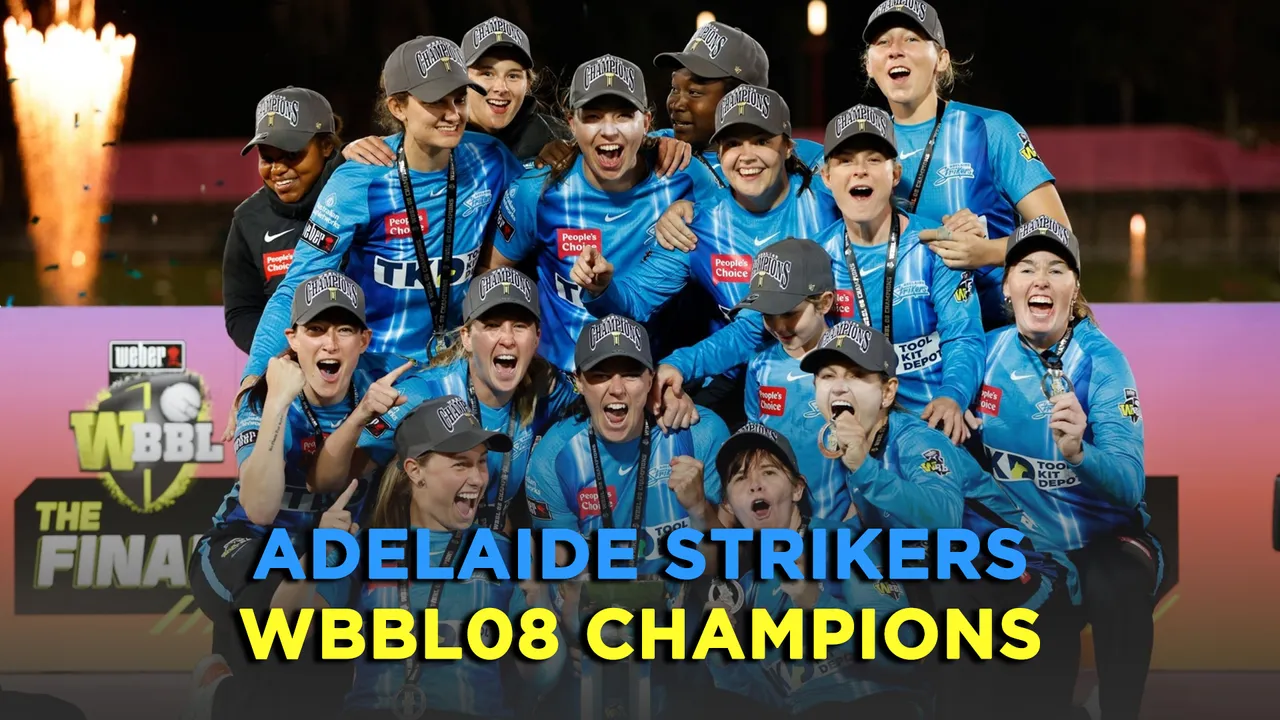 Adelaide Strikers won their first-ever WBBL08 title today against the 2-times champion Sydney Sixer. 

In the last season (season 7) of WBBL, the Strikers were the runner-ups, but this time they stick to their strengths which eventually helped them win their first-ever title. 

In this video, Ashwini Patil takes us through all the details about this thrilling final.