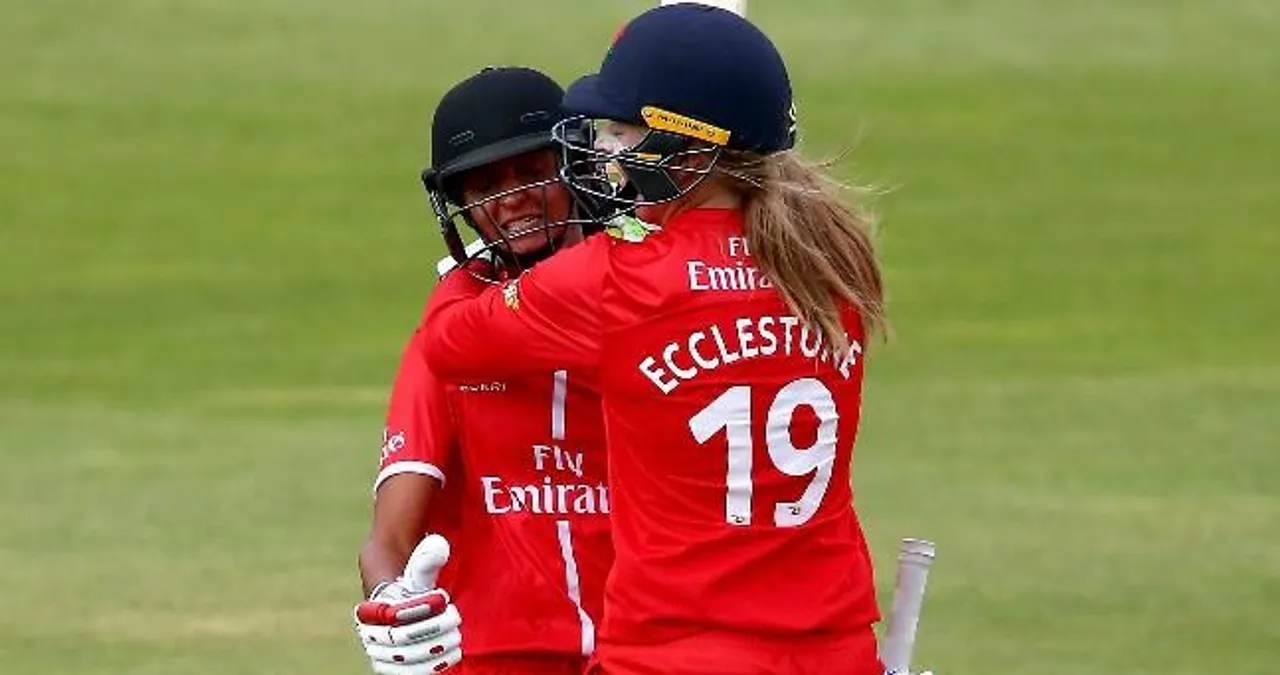 Lancashire Cricket has announced the appointment of Paul Shaw as the head coach of the Regional Thunder and Lancashire Thunder sides for the 2020 season. Shaw, 53, has previously held several roles working across women's cricket for the England & Wales Cricket Board (ECB). The North West region includes Lancashire, Cheshire and Cumbria.
"I am thrilled to be taking up this new role working with exciting talent from across Lancashire, Cheshire and Cumbria," said Shaw in a statement. "This is a really exciting time to be involved with women's cricket and with the introduction of the new Elite Structure Competition there hasn't been a better time to be a female cricketer in this country.
"It's a fantastic opportunity to be involved at the start of a new professional era for the women's game and I can't wait to get started, alongside Lloyd Tennant, who brings with him a wealth of experience from both his playing and coaching days at Leicestershire," he added.
Shaw joined the ECB in 2007 as Coach Education and Training Manager before becoming England Women's Academy Head Coach a year later. In 2013, Shaw was appointed as Head of England Women's Performance, with overall responsibility for the performance of the senior women's team, and oversaw Ashes wins both home and away against Australia.
ALSO READ: Aylish Cranstone, bowlers steer Surrey to victory over Essex
Shaw, who has played for Staffordshire Minor Counties from 1992 until 2004, began his coaching career at Barnsley CC and was one of the first graduates of the ECB's highly successful Level 4 coaching programme. Meanwhile, former Leicestershire cricketer and coach, Lloyd Tennant, will join Shaw on the Thunder (one of eight hubs which form the women's domestic restructure in England and Wales) coaching team as Assistant Coach.
Regional Director of Women's Cricket for the North West David Thorley said, "We are really pleased to get in somebody of Paul's experience to work with our players this summer. Paul enjoyed a highly successful stint with the ECB and has a proven track record of developing some of the best female cricketers in the country – our aim is to create a successful culture for the North West region and Paul will be a vital part of helping to establish that.
"It's been a huge challenge to put together a schedule of cricket this summer, but we're really excited to get started with the North West Cup this week, which will comprise three teams of players selected from across Lancashire, Cheshire and Cumbria, before competing against the other regions across the UK in September.
"The three teams will compete against one another, in both 50 over and T20 matches, which will allow players to perform in front of the Thunder coaching team and also the Regional Academy coaching team," he added.