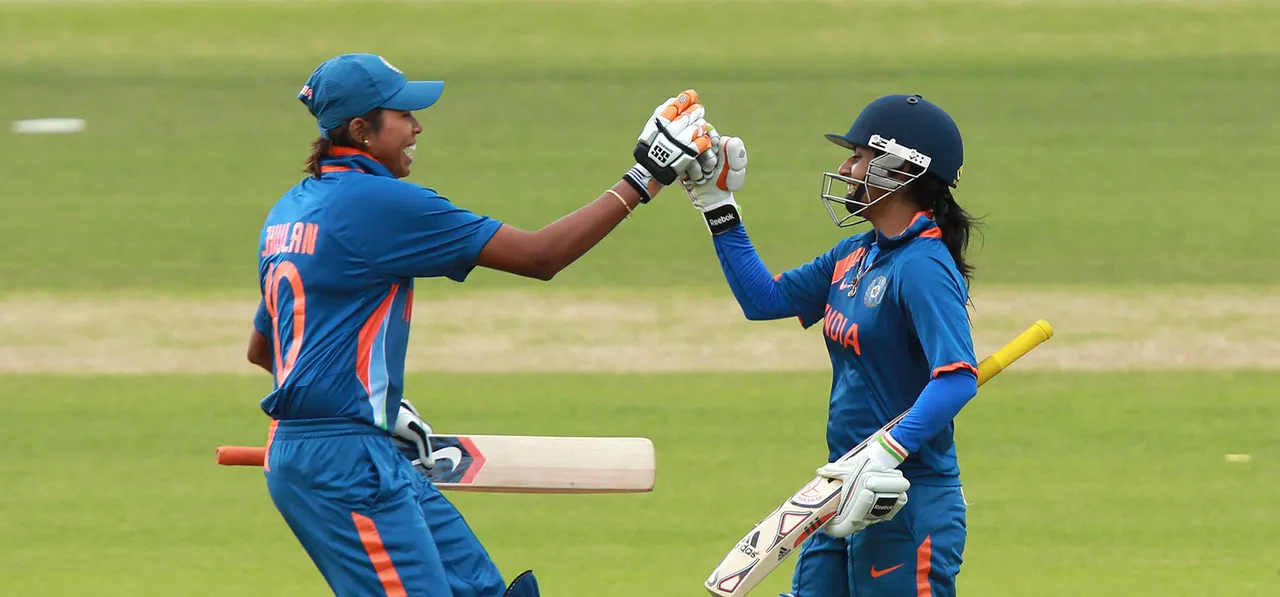 The legendary duo of India's Mithali Raj and Jhulan Goswami won't be seen in action in the upcoming Women's T20 Challenge scheduled to be played between May 23 to May 28 in Pune.

Raj was a part of the Railways squad that won the Senior T20 Trophy recently by beating Smriti Mandhana's Maharashtra in the final, where she was seen more in a mentor role.

On the other hand, Goswami, who had sustained a side strain during the 50 over World Cup in New Zealand, had decided not to feature in the competition (Senior T20 Trophy) and hence she was not a part of the Bengal team led by Rumeli Dhar.

Speculations have been running rife pertaining to the future of both the Indian stalwarts ever since India's loss to South Africa in the 2022 World Cup in New Zealand that saw them exit the event. But both players have remained tight-lipped about their international careers.

Raj, the leading run-getter in international cricket, has led Velocity (one of the three teams in the Women's T20 Challenge) in the past editions. She had also captained Railways to the Senior T20 Trophy title in the last edition. The veteran batter had called time on her international T20 career in 2019.

On the other hand, Goswami has also played in the Women's T20 Challenge in the past. She represented Mandhana-led Trailblazers.

The upcoming edition of the Women's T20 Challenge will be its fourth. The competition had started as a one-off match between Supernovas and Trailblazers at the Wankhede Stadium in Mumbai in 2018.

UAE had hosted the last edition of the event in 2020 alongside the Playoffs of the Indian Premier League (IPL). Smriti Mandhana's Trailblazers had got the better of Harmanpreet Kaur's Supernovas in the final by 16 runs. The final was played at the Sharjah Cricket Stadium in Sharjah.