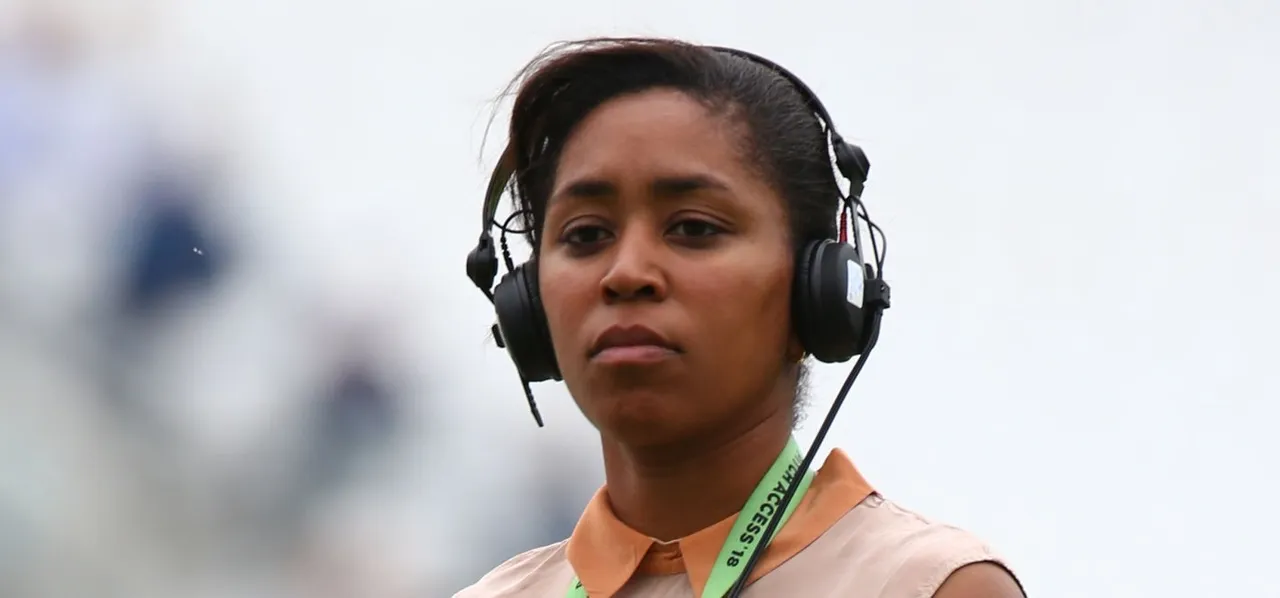 Former England cricketer Ebony Rainford-Brent is all set to receive the Member of the Most Excellent Order of the British Empire (MBE) honour on Queen Elizabeth II's Birthday. The cricketer turner broadcaster will be receiving the medal for her to work towards racial equality in sport.
Rainford-Brent has been one of the significant voices in cricket, who have consistently spoken against racism in cricket. Alongside former West Indian men's cricketer Michael Holding, the 37-year-old shared her experiences as a part of Sky Sports' coverage during the 2020 home season.
Stressing the significance of the Black Lives Matter movement, which came to the fore after the killing of George Floyd by a policeman in the United States of America, Rainford-Brent and Holding spoke about racism in cricket and how to educate the upcoming generation of cricketers on the issue going forward.
ALSO READ: Ebony Rainford-Brent overwhelmed by "powerful" response to emotional feature
Her work on the ACE Programme Charity, which engages young people from African and Caribbean heritage in England, is also recognised in providing the MBE honour. The charity was initiated in January 2020 after realising a 75 per cent decline in the number of Black British professional cricketers.
Speaking about the recognition, Rainford-Brent said that she is honoured by the recognition and will hope to continue to use her platform for good. "You never imagine the day you hit your first ball that you'll get this sort of recognition," she told Sky Sports.
"It's been an incredible year. Everything from working on the ACE Programme, my broadcasting career and the feature with Michael Holding, which shows the direction of travel."
In the fourth edition of the Women's CricZone magazine, Rainford-Brent spoke in detail about the issue in detail, about her journey to become the first black cricketer to play for England. You can download a copy of it
here
.