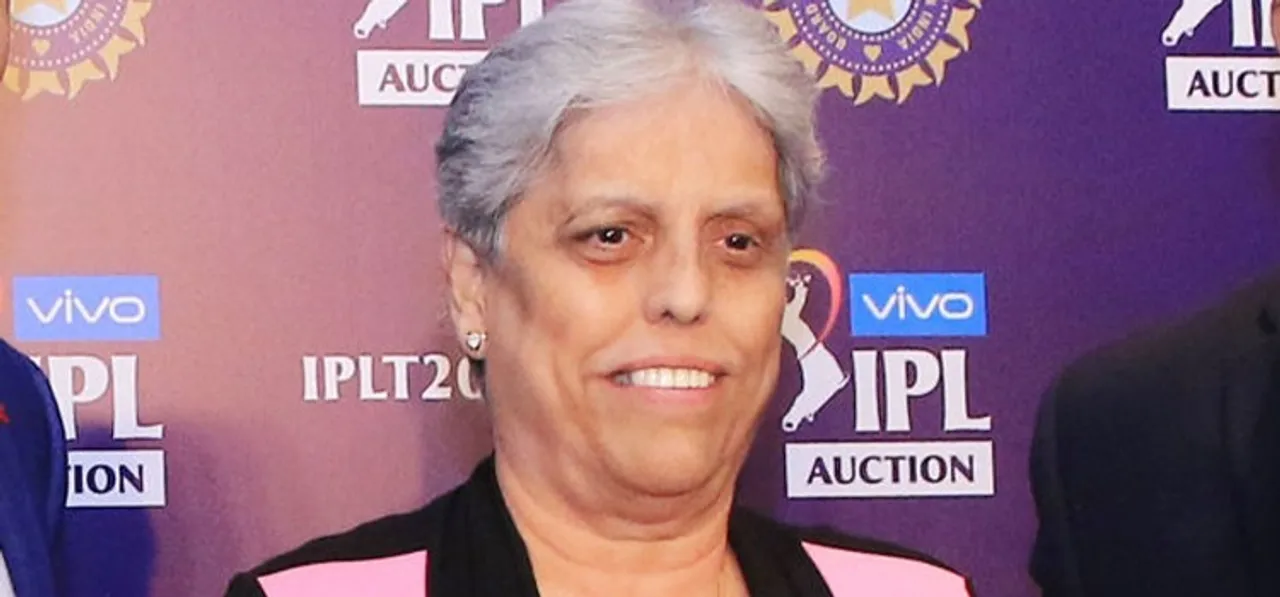 Diana Edulji, former India captain and a member of the recently dissolved Committee of Administrators (CoA), is of the opinion that CoA should have handled the issue involving ex-CEO Rahul Johri better, and that his conduct has hurt the image of Indian cricket.
In October 2018, Johri faced allegations of sexual harassment from a woman who claimed to be a former colleague. He was however given a clean chit and only asked to undergo gender sensitisation counselling. The Board of Control for Cricket in India
accepted the resignation
of Johri on Thursday (July 10), he was informed of the decision via email.
"When this matter broke out in October 2018, it was not shocking for me as there was a previous history which we were made aware of," Edulji told
IANS.
"If it was not for me, the poor complainant would have not received her apology letter from Rahul Johri. Even then a lot of pressure was made on the complainant to close the matter. The way things moved, it looked like to me he was going to be covered up. The chairman and I had our differences and I made it clear that as a woman CoA member, I wouldn't like this person sitting in the same room."
ALSO READ: BCCI accept Rahul Johri's resignation
"When the independent committee was formed, but that also wasn't proper, I had objected, but was overruled on every step I took towards getting justice. In fact, I remember the conversation where it was decided that Johri would be asked to resign. I highlighted to Rai, Johri's contract clauses that brought disrepute to the BCCI, however, after a day Rai turned down the mutually agreed stand. And that was that. I disagreed with the forming of the independent committee as one person was conflicted, it is minuted."
The former India cricketer says she wasn't surprised when Johri was given a clean-chit and CoA didn't get any follow up report post his gender sensitisation counselling.
"Looking at the way the independent committee worked, it was very clear that he would get away. The women who deposed wanted cross examination to be done, but that didn't happen, the reports weren't given to them. Without their statements being handed over to them, could they even have gone to the court to address their grievances?" Edulji questioned.
"If he got the clean chit then why was he asked to undergo the gender sensitisation, which clearly indicates that things were hushed up to give him a clean chit and cover up the matter. Nothing came out of it. No report was sent to us as to what followed. No answers were given."
ALSO READ: Hopeful that India can break the jinx in next World Cup, says Hemlata Kala
Edulji, who played 20 Tests and 34 ODIs for India, believes Johri interfering with the recruitment process among other things has hurt Indian cricket's image as a whole.
"His male ego seemed to be hurt that I as a woman was telling Johri what is right and what isn't. His arrogance hurt Indian cricket. I kept saying that BCCI's image suffered due to him," she said.
"Take the pink-ball Test issue. Johri misguided Rai (Vinod Rai, Chief of former CoA) because they were discussing the matter and once the elections were done the office bearers conducted the pink ball Test in India within a month. Even the Anil Kumble matter was handled badly as Johri went around showing messages against Kumble. Why would you want to do that?"
"In the
appointment of women's coaches
- I am very happy with the way they are playing - but the rules of appointment weren't followed. It is all about processes and not about whims. That's what the reforms were about. Even in the
Ramesh Powar episode
, the two captains were spoken to in my absence. Why would this happen? Harmanpreet (Kaur) came out of the meeting and gave a statement that was opposite to what was discussed in the meeting," she added.
ALSO READ: BCCI apex council meeting: Fate of England tour, domestic season to be decided
Edulji went on to say that the current administration has done well despite the restrictions owing to the COVID-19 pandemic.
"I think they started off really well before the pandemic. It isn't easy when the world comes to a standstill for three-four months and despite that they have kept the interest of Indian cricket in their heart. I would suggest that rather than speculating on their tenure, we should let the SC take a call," Edulji concluded.