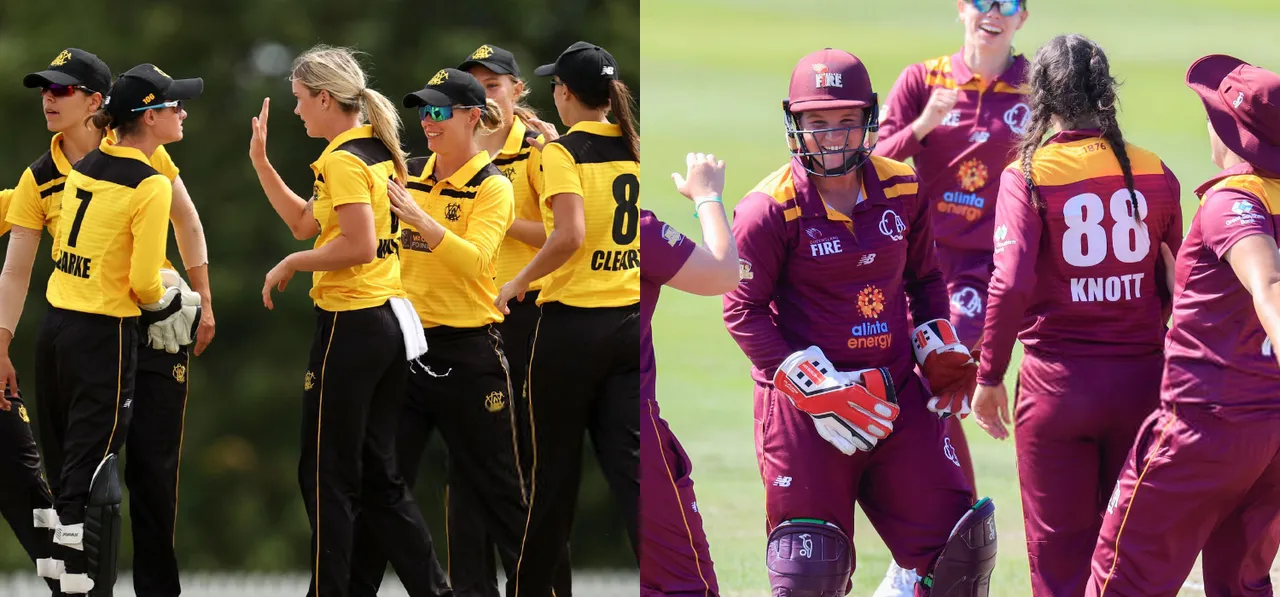 Beth Mooney and
Alana King
are two big names that have been included in the contract list for the 2022-23 season by Western Australia and on Friday, May 20. In addition to that, Queensland have also announced their squad for the 2022-23 season.
The 28-year old Southpaw (Mooney) is making a move to Western Australia from Queensland for the upcoming season. Although she is expected to be based in Queensland because of her international commitments, she is most likely to spend a large part of the summer in Perth sharing her international experience with the youngsters that have been included in the WA contract list for 2022-23.
Young off-spinner Lilly Mills has also made the switch from Queensland and will be seen in action for Western Australia in the upcoming season. Mills bagged 16 wickets and played a key role in guiding Perth Scorchers to the WBBL title in their WBBL07 campaign.
Mills has been doing really well after making a transition to spin bowling from medium pace. Piepa Cleary has also made a return to Western Australia after spending a season away.
ALSO READ: Australia name squad for Commonwealth Games, Ireland Tri-Series
Batter Poppy Stockwell and spin bowling all-rounder Charis Bekker have been provided with their first full WA Cricket contracts on the basis of their impressive performances in WA's 2021-22 WNCL campaign.
Queensland have also included three new faces in their squad - Nicola Hancock, Lucy Hamilton, and Grace Parsons.
Queensland squad for 2022-23 season © Getty Images
Western Australia's Head Coach Becky Grundy expressed her gratification on the inclusion of both Mooney and King in the contract list.
"We've done well to secure 'Moons' and Lilly. We've got a nice blend of younger players and senior players, which hopefully allows us to have sustained success.
"Anytime you can add an international player to your list is obviously a huge benefit and at the moment it looks like we'll have Moons for a decent period of time over summer. Even taking away the stuff she brings on field, getting her around the girls for a few blocks of time is massive. It'll give her the chance to impart her knowledge.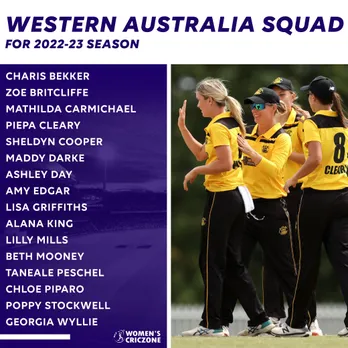 Western Australia squad for 2022-23 season © Getty Images
"With Lilly, it's awesome to have her on board. She obviously showed us what she's capable of in the Big Bash, so adding another spinner into the WNCL squad is huge. It's probably something we missed a little last year, to be honest, and spin is such a huge part of the women's game. Adding her gives us really good depth.
"Seeing Charis and Poppy get contracts for the first time shows that our pathways are working, which is something we've invested a lot of time and effort into over the years."