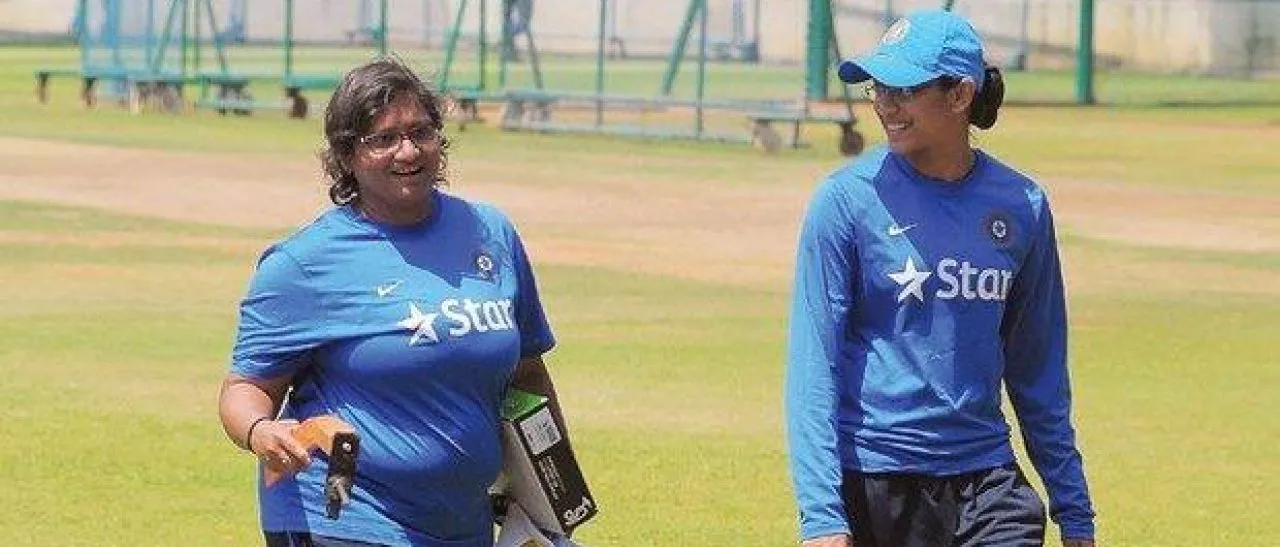 Purnima Rau, who was unceremoniously sacked as India's head coach last year two months before the World Cup in England, will return to the circuit as Sikkim Women's coach for the 2018-19 domestic season. Sikkim is one of the nine new teams who will be participating in the domestic competitions from this season onwards.

Rau had first coached India after the 2013 World Cup, but was removed from the post after the 2014 World Twenty20 in Bangladesh. She was brought back for the home series against New Zealand in mid-2015 and it started a golden run for the Indian team. They won the ODI series 3-2 before recording a historic T20I series win in Australia. After whitewashing Sri Lanka in 50-over and 20-over formats in Ranchi, India were tagged as one of the favourites for the 2016 World T20 at home. They, however, failed to qualify for the semifinals.

After a seven month gap, India revived their credentials with an ODI series win against Windies and the T20 Asia Cup title. Rau then coached India to the World Cup Qualifier title in Colombo in early 2017, but by then players had felt the need for a change. As widely reported, three senior players of the Indian team made their wish known to BCCI and Tushar Arothe was brought in place of Rau before the tour of South Africa. India finished runners-up in the World Cup, losing to England by nine runs in the final.

Rau diverted her energy towards her farmhouse on the outskirts of Hyderabad, and seemed to have finished her association with Indian cricket. Things, however, changed after a phone call from KVP Rao, a former Ranji Trophy player with Bihar who looks after the operations of women's cricket in BCCI currently.

"It just took me about two hours to make up my mind and I was back as a coach," Rau was quoted as saying to Sportstar on Wednesday (August 29). "I am excited that the girls from northeast will be getting an opportunity to play at the higher level. There will be fresh blood in the system and that's a good thing for the game. That's why I agreed to be back as a coach."

Known to be a thinking cricketer, Rau was the captain when India won their first major title – the 1995 Centenary Cup in New Zealand. She now has a new challenge in front of her.

"There will be more pressure on the new teams for sure. It is going to take some time for them to settle down. It is a learning process," Rau, who bowled offspin and batted in the middle-order for India between 1993 and 2000, said. "They are into football, softball and other sports. I am sure we are going to have more athletic girls in the team. The younger generation will benefit from it."

Sikkim's first assignment at the senior level is the inter-state 50-over competition, which gets underway from December 1.