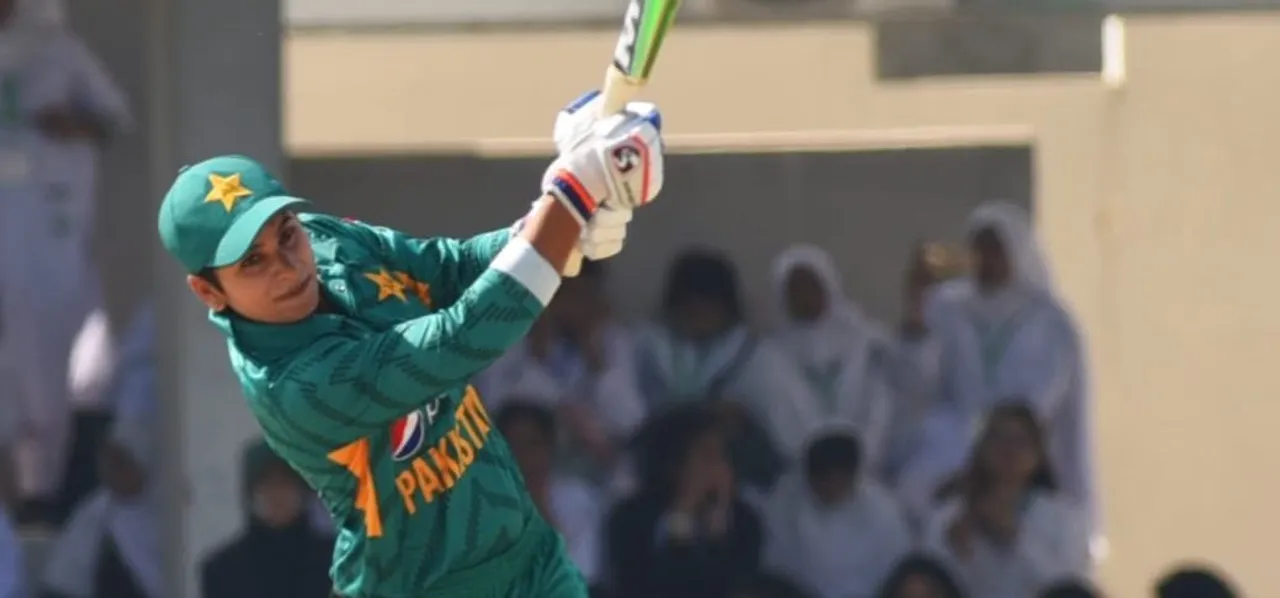 Nida Dar, the self-professed 'Lady Boom Boom,' made history by becoming the first Pakistani woman to sign a Women's Big Bash League (WBBL) contract earlier this week. The 32-year old is set to don Sydney Thunder's lime green and black kit in her maiden appearance in the tournament, which begins on October 18. Dar will kick off her WBBL career in a highly anticipated match that sees her team take on their cross-town rivals, Sydney Sixers at North Sydney Oval.

Speaking to Women's CricZone in an exclusive interview, Dar said she felt "proud" to be the first Pakistani woman to take part in WBBL.

"I think it's a beginning of new era for me which will take my skills to (the) next level and broaden my experiences," she said. Dar looks at this "massive opportunity" as the perfect chance to expand her skill-set, learn from her international counterparts, and also from the various coaches she will be interacting with during her time in Australia.

A particular area Dar looks to improve upon is in facing swinging deliveries. She explains, "this opportunity will help polish my skills and give me ample chances to encounter the swinging deliveries, which are not usually used in the subcontinent." As far as facing swinging deliveries are concerned, Dar should be wary of, but also look forward to facing Australian pace spearhead and Adelaide Strikers recruit Megan Schutt. The right-arm seamer has been in wonderful form, swinging the ball around corners - the viral video last month was evidence of the same.

 



 

Over the past year, the world has been introduced to a completely transformed Dar. In the 24 innings she has played in the 2018-2019 season, Dar has scored four half-centuries, including hammering the second fastest fifty in women's T20Is. The 467 runs she has accumulated over this time frame have come at a much-improved average of 22.23 - up by 10 - and an impressive strike rate of 119.

Perhaps what has changed most in Dar's game is her power-hitting. Up until 2018, she had cleared the boundary just seven times, whereas now, in 2019 alone, she has smashed 11 sixes. When asked what brought about this change, Dar was quick to credit Mark Coles, the team's former head coach, "I think after Mark joined the team, he gave confidence and prepared my technique. He helped me in abating my weaknesses, which I then capitalised on by spending more time on the pitch."

Coles has been highly praised by the likes of Javeria Khan, saying he introduced 'a completely new environment' in the squad. Under him, Pakistan achieved considerable success, defeating New Zealand for the first time in ODIs, and registering a series win over the West Indies. With him stepping down just five months before the T20 World Cup in Australia, Dar reflected on the contributions Coles made, calling him a "magnificent coach," who has "played a major role in reestablishing the team's overall structure."

Dar admitted Coles not only helped the players refine their techniques and add more dimensions to their game, but also took "remarkable steps to increase their perks and privileges." There is no doubt about the fact that Coles transformed Pakistan's women's team from when he first joined them off the back of a World Cup campaign where they remained win-less. However, there is still a long way to go as the side looks ahead to first hosting England, then participating in the T20 World Cup. The team will hopeful of getting a new coach who can fill the big shoes Coles leaves behind.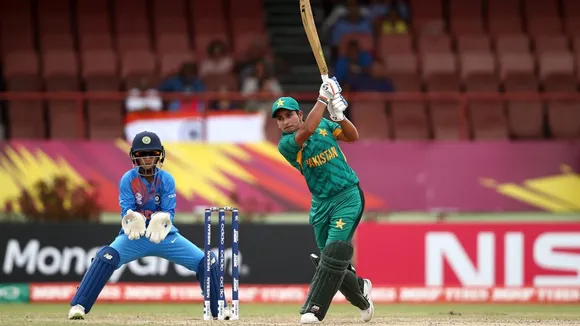 Dar has credited Mark Robinson for improved power hitting skills. © ICC
In her entire nine-year career which includes 96 T20Is, Dar has played just four T20Is in Australia dating back to 2014. Her teammates have a similar record. With the T20 World Cup being hosted there, the opportunity to play in the WBBL gives Dar a chance to acclimatise herself to the conditions of the country. What she learns can then be relayed to her teammates. This information may be crucial in helping Pakistan develop strategies and game plans as they look to improve their record in the tournament, especially after the last edition where they claimed just one win.
Dar believes her participation in the WBBL can pave the way for her teammates' introduction in such leagues. She asserted, "this an ongoing process and I am hopeful that my inclusion in the league will be a window opener for potential players to join foreign leagues and bring back experience and confidence."
Leagues such as the WBBL and Women's Cricket Super League (WCSL) have been responsible the shift in how T20 cricket is now played. Teams are reaching astronomical totals, records are being broken almost every other day, and centuries are becoming more frequent as well. Players like Chamari Athapaththu of Sri Lanka have improved immensely since taking part in these competitions, as her recent knock of 113 against Australia showed. However, since no player from Pakistan has participated in either league before, there is a growing gap between their competitors and them. Pakistan will be hopeful that Dar's inclusion heralds a new era for their team - one which will also see them reap the benefits of these leagues.