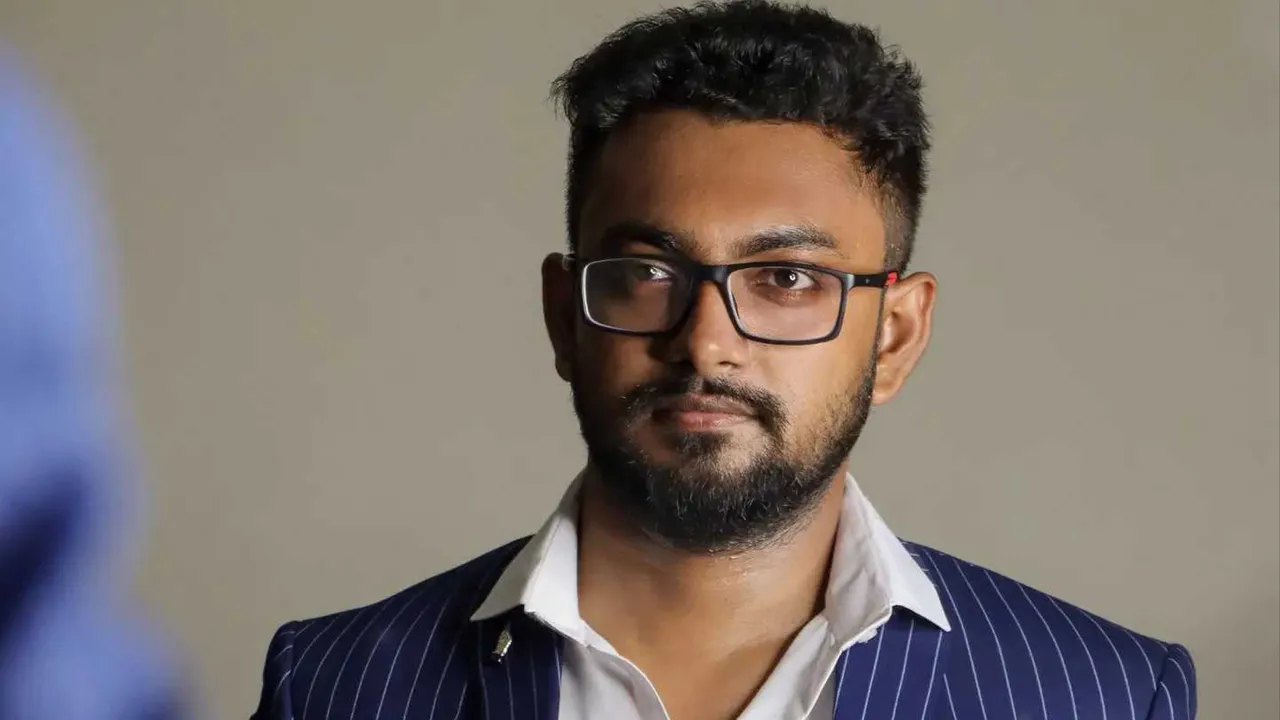 Breaking Boundaries Pvt. Ltd, parent company of Women's CricZone and Women's SportsZone - platforms dedicated to cover women's cricket and women's sports respectively - has named Ayan Mukherjee as the Co-Founder and new Chief Operating Officer (COO) of the company. Yash Lahoti, Founder and Chief Executive Officer (CEO) of Breaking Boundaries Pvt. Ltd., announced Mukherjee's elevation on behalf of the company on Saturday (August 12).
Mukherjee has been part of the company for the last four years and was serving as the multimedia director before being ascended to the Co-Founder and COO position. Prior to that, he joined the company in 2019 as and went on to manage the design team, looked after the content and admin teams in the capacity of his role as a multimedia director. 
"Ayan Mukherjee has demonstrated innovative thinking, leadership, and an unwavering commitment to our shared goals. His elevation to Co-Founder reflects the trust the company has in his ability to lead and innovate," Lahoti said. "I am sure he will continue to take the company's vision forward with his new role."
Mukherjee has been instrumental in the company's evolution having been part of Women's CricZone in the nascent stages. With Lahoti, he has been involved in the development and growth of the company in all aspects, sometimes going beyond his official capacity to put the company's goals and visions on priority. 
During his tenure as a multi-media director, Mukherjee helped Women's CricZone evolve into a creative storytelling platform where little known stories of the young, upcoming and international cricketers were told in video forms.
Mukherjee, born in Jamshedpur, a graduate from Kolhan University in B Com Honours. He has been working on cinematography and video editing after passing out of school in 2012. He studied VFX and 3D Animation from Arena Animation before joining Women's CricZone in 2019.
"I am excited about this opportunity to become the Co-Founder and COO of Breaking Boundaries Pvt. Ltd. I thank the company for having faith in me to elevate me to these roles. I look forward to doing justice while working towards achieving the goals we set out to achieve," Mukherjee said.
About Breaking Boundaries Pvt. Ltd: Breaking Boundaries Pvt. Ltd is a company focussed on women's sports. Women's CricZone is the number one media platform focussed on women's cricket globally. Its product named 'Women's CricZone' has more than 550,000 followers and generates monthly impressions between 40 and 100 million. It has been in the business for close to six years having started even before women's cricket became mainstream like it is today.
Women's SportsZone started as a sister concern of Women's CricZone in June 2022 with the focus on women's sports apart from women's cricket. It has already covered coveted events like Commonwealth Games 2022 and will be looking to grow into a dedicated platform for the growth of women's sports coverage in India and globally.