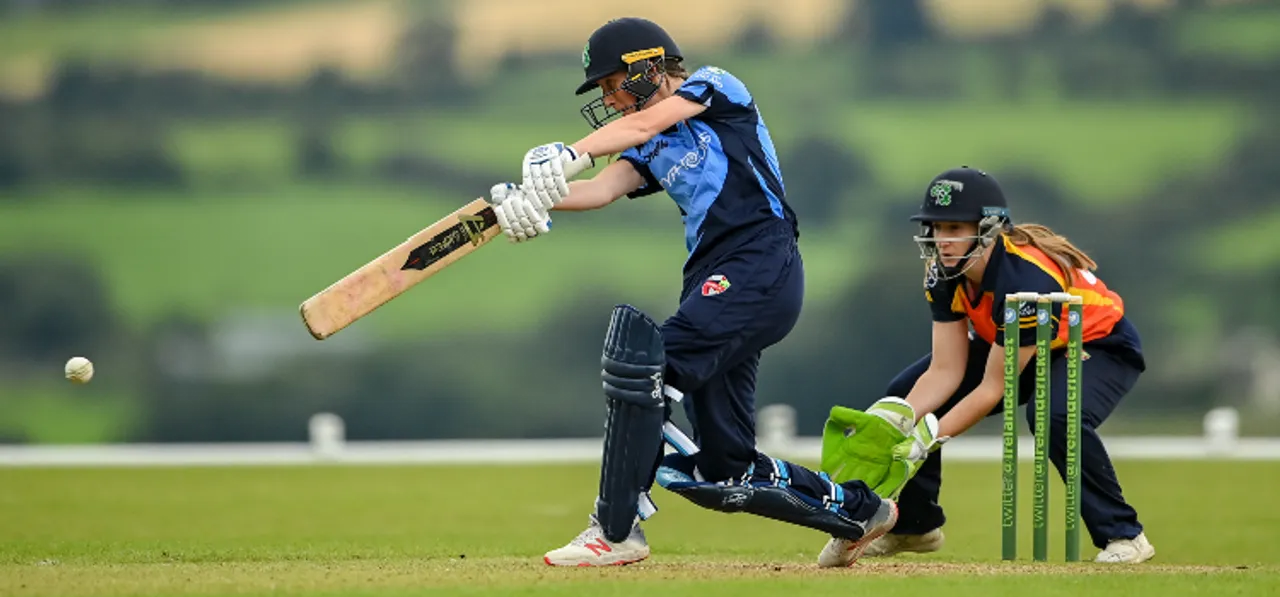 Cricket Ireland has announced its decision to add Orla Prendergast to the list of part-time professional retainer contract on Tuesday (August 25). Prendergast was awarded the contract in place of Kim Garth, who
relinquished her contract
to move to Australia.
Cricket Ireland introduced contracts for the first time in 2019 giving part-time professional retainers to six players and awarded non-retainer contracts to eleven players, including Prendergast, in July 2020.
Prendergast will now join captain Laura Delany, middle-order batter Shauna Kavanagh, wicket-keeper Mary Waldron, allrounder Gaby Lewis and leg-spinner Celeste Raack as the sixth player in the retainer list. Delany, Lewis and Raack will also receive an increased deal as part of the contract until the end of 2020.
Eimear Richardson, Lara Maritz, Louise Little, Rebecca Stokell, Una Raymond-Hoey, Hannah Little, Leah Paul, Sophie MacMahon, Cara Murray and Louise McCarthy will continue to be part of non-retainer contracts.
18-year-old Prendergast has represented Ireland in 8 T20Is scoring 80 runs and has taken 5 wickets with her medium pace bowling. She is currently playing domestic cricket for the Typhoons in the Super50 tournament and has scored 114 runs from 4 matches so far.
"I really enjoyed my first experience with international cricket at the T20 World Cup Qualifier last year. It brought plenty of new challenges for me which was great – being able to test myself against high quality opponents was really enjoyable," Prendergast said.
"Not qualifying for the World Cup was a disappointing end to last summer, but it left me wanting to work harder and be part of the squad at the next tournament."
"While it's frustrating to have our upcoming international games postponed, looking at it positively it gives us more time to prepare for the World Cup qualifiers. I hope these additional coaching contact hours will further my game and give me the best chance to help us qualify for the World Cup next summer."
ALSO READ: Visa issues behind her, Kim Garth prepares to embark on a new journey
Ed Joyce, head coach Ireland, welcomed the decision to reinvest the funding and hoped it will help Prendergast develop her game.
"As soon as we understood that there would be funding available, I was keen to see it reinvested back into the players. In the absence of competitive international fixtures, to spread the funding to increase dedicated training contact time with several players is the next best option," Joyce said.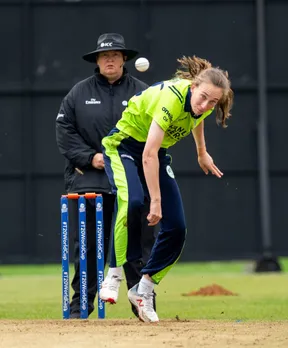 Ireland's Orla Prendergast bowls. © Cricket Ireland/Ian Jacobs
"That four players will now benefit from the reinvestment is good news, and I am especially pleased that we will be able to spend more time working with Orla. Her all-round talent has been recognised for a while, and she has shown that she can step up with each challenge that has come her way. These additional coaching hours will only be of benefit as she grows in confidence and understanding of her game."
41-year-old Joyce said he is pleased the with the commitment and enthusiasm the players have shown despite the challenges as they look forward to playing in the World Cup Qualifier next year.
"It has been great to see the Super Series this year growing in importance as a competitive benchmark - both for both those within the international set-up, and those who are aspiring to be part of the squad for the World Cup Qualifier in mid-2021," he said.
"That we have, despite the obvious challenges, managed to schedule an eight-match series has been encouraging, and the performances to date have been pleasing to see. The players have not had a traditional season, but what they have lacked in preparation, they have more than made up for in commitment and enthusiasm to make the most of this shortened season."
"While it is unfortunate that circumstances have led to the postponement of the women's World Cup Qualifier, we have continued to invest in the women's game through the intra-squad under-15s and under-19s fixtures, making further improvements to the women's Super-Series and reinvesting in players contracts after Kim Garth moved to Australia," said Richard Holdsworth, high-performance director of Cricket Ireland.
"With the curtailment of international sport and restrictions on travel, it has been heart-breaking for the squad to see their entire year's fixtures wiped out, however we are actively engaging other countries on opportunities as circumstances hopefully improve ahead of the – now - 2021 World Cup Qualifier."
https://open.spotify.com/episode/7fji2PZYGMgkzXoi8QSYcO