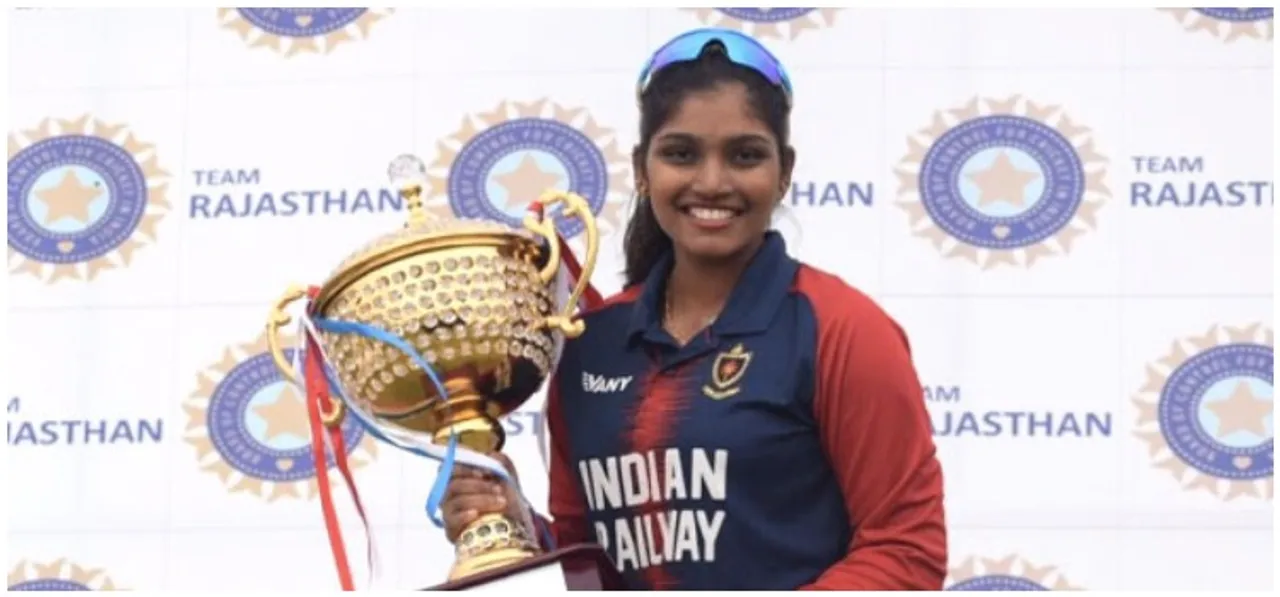 Andhra batter Sneha Deepthi feels that playing for India was a lot easy than making a place for herself in the Railways side in the domestic circuit. The right-hand bat is currently preparing herself for the upcoming BCCI domestic season which reportedly is expected to commence from February.
"Playing for India was an easy task but to play for Railways is tough," Deepthi told
Women's CricZone
. "It is a challenge for every player to break into that star-studded team and I wanted to play for Railways. They are the best team in the country and to be able to make a place for myself in that side is a big thing for me."
The Visakhapatnam-born made her foray into senior cricket in 2008 for Andhra and stayed there for eight years before switching allegiance to Railways in 2016.
ALSO READ: India's tour to Australia in January 2021 postponed
"The reception was normal because I have played against them or with them before while growing as a cricketer. I have played alongside some of the players in the Indian setup or the Challengers, so it was not much of a difference for me," she added.
Deepthi made her India debut at the age of 16 in 2013 against Bangladesh in a T20I in Vadodara. She didn't get to bat in the first game before being dropped in the second. She was picked in the playing XI for the third and final T20I but failed to capitalise on the chance, scoring just one.
She made her ODI debut in the final match of the three-match series scoring just four after coming at No.3. Since then, the 24-year-old has not played for India. "I don't actually what happened. My job is to perform well and I kept on doing that. I have nothing in my hands."
ALSO READ: Bowlers lit up day six of Prime Minister Cup in Lamahi; last four spots finalised
"I play for my team and also maintained my consistency in batting domestically. Maybe there was someone better than me, that's why I didn't get a chance," she added.  "When we played for India, there was no one to question 'why these players are here?' and now when we are not a part of the team, there is also no one to ask 'why we aren't in the side?'"
With the
new selection committee
in place under the leadership of former India cricketer Neetu David, Deepthi still hopes to make a national comeback in the future. "Definitely! Why not if I shine so bright? If there was a bit more exposure during our time, more people would have known us," she concluded.