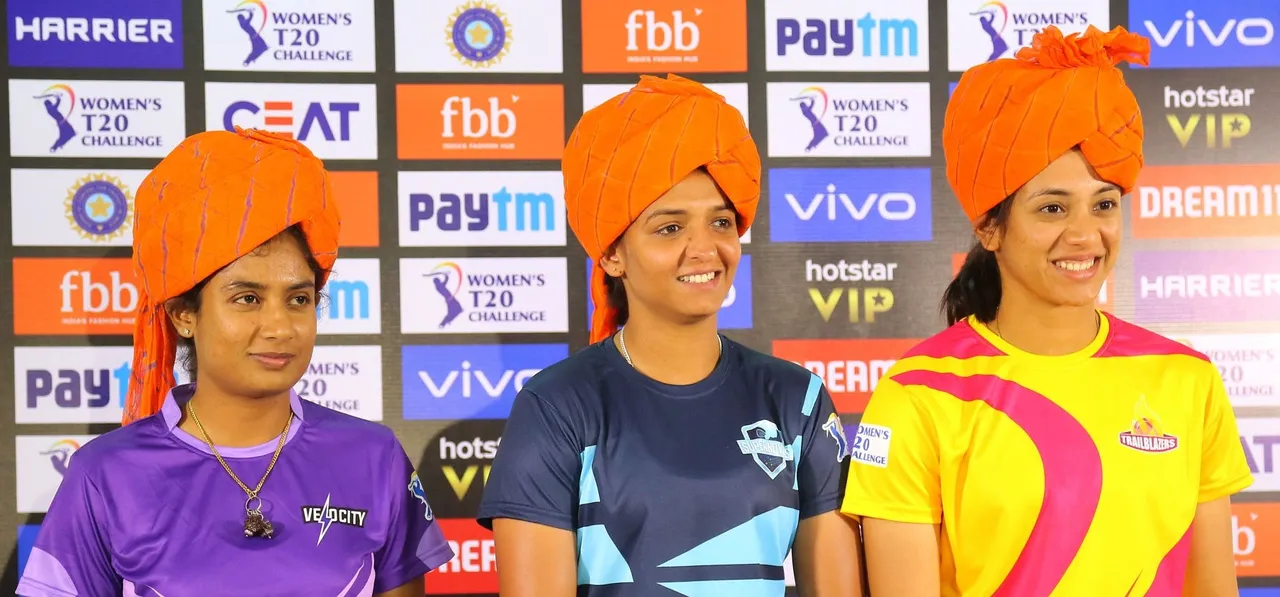 Two players from Bangladesh and two from Sri Lanka are set to participate in the third edition of the Women's T20 Challenge which is scheduled to be played in the UAE between November 4 and 9, Women's CricZone understands. A couple of players from West Indies are expected to be finalised within next few days. It is understood that English players will also be a part of the tournament.

The tournament which was announced by the BCCI in August will be played during the ongoing Indian Premier League (men's competition) playoffs' week and will have the same three teams as last year. Earlier, the BCCI had planned to expand the tournament by adding a fourth team, but due to COVID-19 pandemic, the plan had to be scrapped.

Although the dates have not been officially announced yet, it is understood that the round-robin matches will be played on November 4, 6 and 7. The final will be held on October 9. All the three teams – Trailblazers, Velocity and Supernovas – will play against each other once with the top two teams in the points table making it to final.

The website has also learned that all four matches will be played at Sharjah Cricket Stadium and the Indian and overseas players and support staff will arrive in Dubai on October 21. They will observe a mandatory quarantine period of six days during which they will undergo three tests – on days one, three and six. Once cleared, each team will begin training in Sharjah. They will, however, continue to stay in Dubai through the tournament and will be put up in the same hotel, which will be a part of bio-secure bubble.

"The players will leave for Dubai on October 21," a source from the Bangladesh Cricket Board revealed. The players have started individual training as BCB guidelines at the designated stadiums chosen by the board, and will thus be adequately prepared for the tournament.

Regarding the participation of West Indies players, a top Cricket West Indies (CWI) official told Women's CricZone, the board has received an invitation from the BCCI. "We actually received an invitation overnight for a couple of our players," said the official. It is expected that Stafanie Taylor and Deandra Dottin will take part in the tournament with Shakera Selman also likely to get a go. Selman and Taylor were a part of the tournament last year.

Like last year, expectedly there will be no representation from Australia. With the dates of Women's Big Bash League (starting October 25) clashing with that of the T20 Challenge, several top-flight players from England, New Zealand and South Africa will miss the tournament.

New Zealand's Sophie Devine, Suzie Bates, Amelia Kerr and Lea Tahuhu – who all played in the T20 Challenge last year, have already signed for WBBL06. Natalie Sciver, who turned out for Supernovas last year has already signed for Melbourne Stars in this years' WBBL.

Meanwhile, it has been learnt that there has been no official intimation from the BCCI to its international and domestic players about the tournament. Following an eight month period without a selection panel, the BCCI announced a new five-member selection panel on September 26. Former India cricketer Neetu David is heading the panel that also consists of Arati Vaidya, Renu Margrate, Venkatacher Kalpana and Mithu Mukherjee.

"We have just been elected and are due to meet in the next couple of days. Until then I can't comment on anything," a member of the panel told Women's CricZone. It is understood that the BCCI is trying to sign a total of 12 overseas players before taking a call on the Indian players who will take part in the tournament.