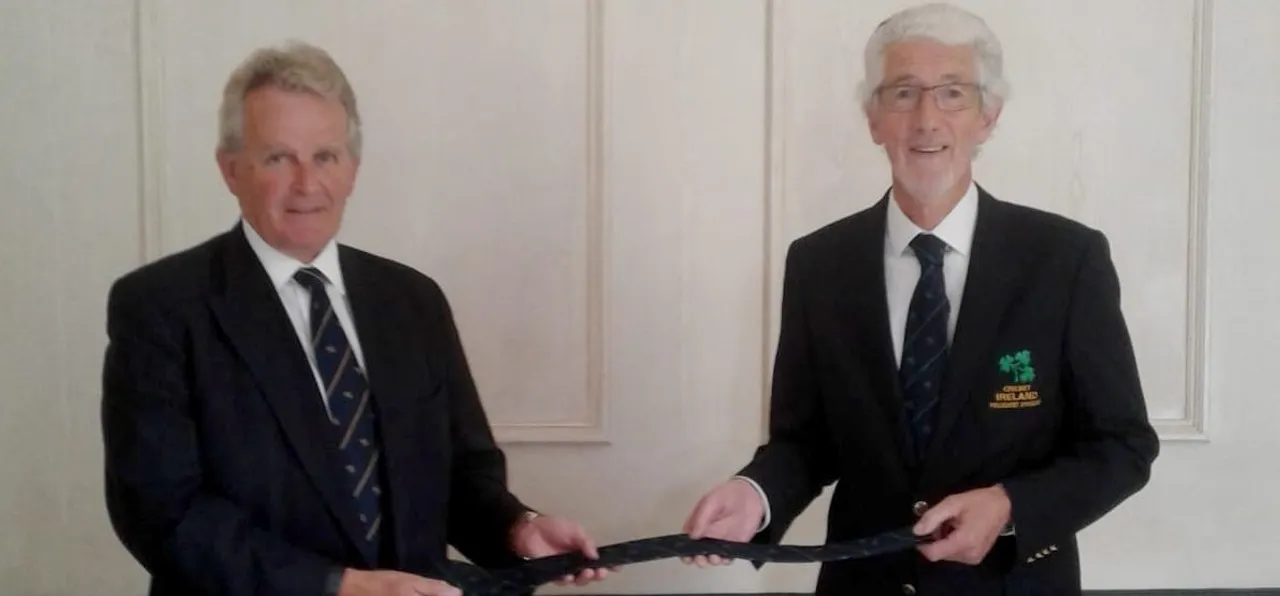 Philip Black has been announced as the new President of Cricket Ireland in their Annual General Meeting (AGM), the board announced on Wednesday (July 15). He has been appointed for a term of two years owing to the COVID-19 pandemic.
"It is a great honour to become President, particularly to think of some of those that have preceded me," said Black, who had been the Treasurer of the Irish Cricket Union in the past.
"While the role is largely honorary, you are an ambassador for your country - meeting and greeting people whether home or away. It's not only a proud day for my family and I, but for my club as well. The last president from CSNI Cricket Club was Simon Corlett, one of Ireland's finest cricketers."
"I can proudly claim that I played with Gary Wilson when he was a schoolboy at Ormeau - so I have seen his development throughout his career. We at CSNI were, of course, delighted when Gary returned to the club after his county career. He is now our Director of Cricket, and an outstanding role model for younger kids today."
Black succeeds David O'Connor, who saw Ireland men's team play their first Test and the women's team narrowly miss qualification for the Women's T20 World Cup 2020, to the post.
ALSO READ: Playing in Mumbai has opened my eyes on the growth of the women's game in India: Esha Oza
"I was delighted to have been asked to be President and it was certainly an eye-opener to see the amount of work being done by our Chairman Ross McCollum, his hardworking Board of Directors and the staff in Head Office. As they say: 'A lot done, a lot more to do'," said O'Connor.
"I very much enjoyed supporting all of our national teams, whether home or away, and seeing the dedication being put in by the players and coaches behind-the-scenes. I tried to also get to different clubs around Ireland over the year, but sadly my opportunities were cut short this year, which is a pity as I had hoped to visit particularly some of the new and emerging clubs that have started up in recent years."
Ross McCollum, Cricket Ireland Chairman, praised O'Connor before explaining the reason for the change of term for Black.
"Given the extraordinary circumstances we are living through and the loss of an entire home international season, the Members at the AGM also approved a motion to allow for the extension of a President's tenure beyond the traditional term limit of 12 months," he said.
"With the next AGM due in April 2021, there was a good chance that the incoming President would see little to no international cricket activity. As such, the Members voted unanimously to allow for the incoming President's term to be extended through to April 2022."
Meanwhile, David Griffin was appointed as the Vice-President of Cricket Ireland in the AGM.
https://open.spotify.com/episode/3wIV5plfHhXuX9kotfATXW