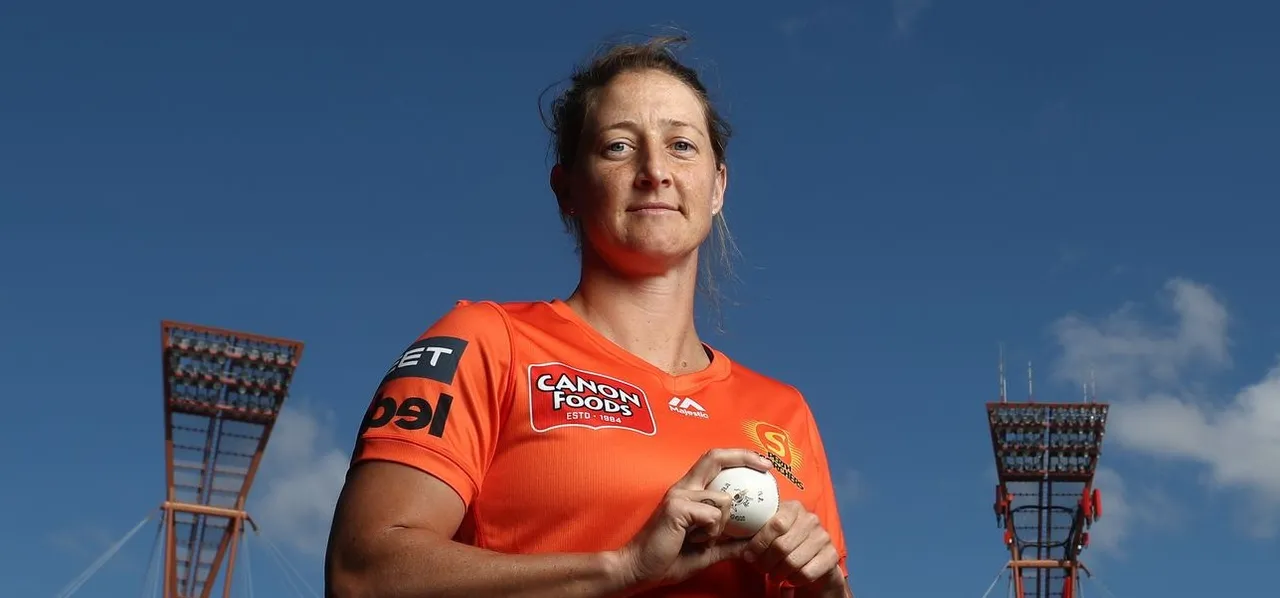 Perth Scorchers captain Sophie Devine believes that the balance in the squad is something that will help them do well in the sixth edition of  the Women's Big Bash League that begins on Sunday (October 25).
"I think the great thing with our squad is that we have got a great balance throughout the side. I certainly don't want to be relying on a couple of players," Devine said ahead of the season's launch in Sydney on Thursday (October 22).
"It is what the best teams are going to do in this competition. It is going to be a full squad effort, and not just one or two players. Because obviously, it's pretty quickfire this tournament. So certainly, the team that can have most performers consistently is probably going to be at the top."
Devine and Australia batter Beth Mooney
moved
to Scorchers ahead of WBBL06. The New Zealand skipper said that while having Mooney is the side is an advantage, she is impressed with the way the
Western Australia players
are training.
"The way they have been absolutely steaming in with the ball and some decent shots were being played in the nets, which is great to see. I think everyone is just hungry to get out there and play some cricket."
ALSO READ: Focussed on processes, not on outcomes: Jess Jonassen
The skipper said that the different nature of the tournament - with players spending an extended time away from home, confined to a specific space - would require teams to be mindful of mental health. She said that spending time together as a group and sharing their experiences would be crucial to help individuals cope. "It is certainly a very different environment that we are playing in this season. I think we are all going to go through our ups and downs together. We are talking about our feelings, and what we are experiencing because it is unusual, it is different, and that is okay. We have talked about how we are going to handle it," she said.
"We accept that we are obviously in a very fortunate position that we are playing cricket. We don't have to look too far to see people struggling in the lockdown. So, we are very grateful for the opportunity that we are able to play WBBL cricket again."
Devine added that she and the head coach Shelley Nitschke have spoken extensively about the direction they want to take the team this season. "We have been in contact, and sort of, trying to build on how we want to play, and the style that we want to go about this season. She has been great. We have a really good relationship, and we have previously known each other for a while. So, it is nice to be back on the same side again."
Nitschke is
excited
about having Devine and Mooney in the squad and said that it is a great advantage to the Scorchers to have acquired the services of two very experienced and dynamic players who are at the top of their games.
"Obviously, the on-field stuff is really important, and I would like to think that they can back up their performances saying that they have been in amazing form in the last WBBL. I am sure they'll do the job for us. Also, just what they are giving around the group, just taking the group to next level with how they prepare."
ALSO READ:
Keep it simple, Sarah: Glenn sticks to successful mantra ahead of maiden WBBL stint
The former Australia allrounder said that she is excited to see England leg-spinner Sarah Glenn also don the orange. "I think she is sort of on the cusp of breaking in and becoming a really good player at the international level. I'm excited to see her here in the WBBL," she said.
The Scorchers took on Thunder in a warm-up fixture on Wednesday and fell short by three runs. Nitschke said that she is happy with the way the players have performed and trained so far despite the result. "We were able to see who's gonna stick up their hands in the practice game against the Thunder. I think there is always a little bit of competition for spots. It is a healthy competition around the players at the moment," she concluded.
The Scorchers will face defending champions Brisbane Heat in the tournament opener on Sunday (October 25).