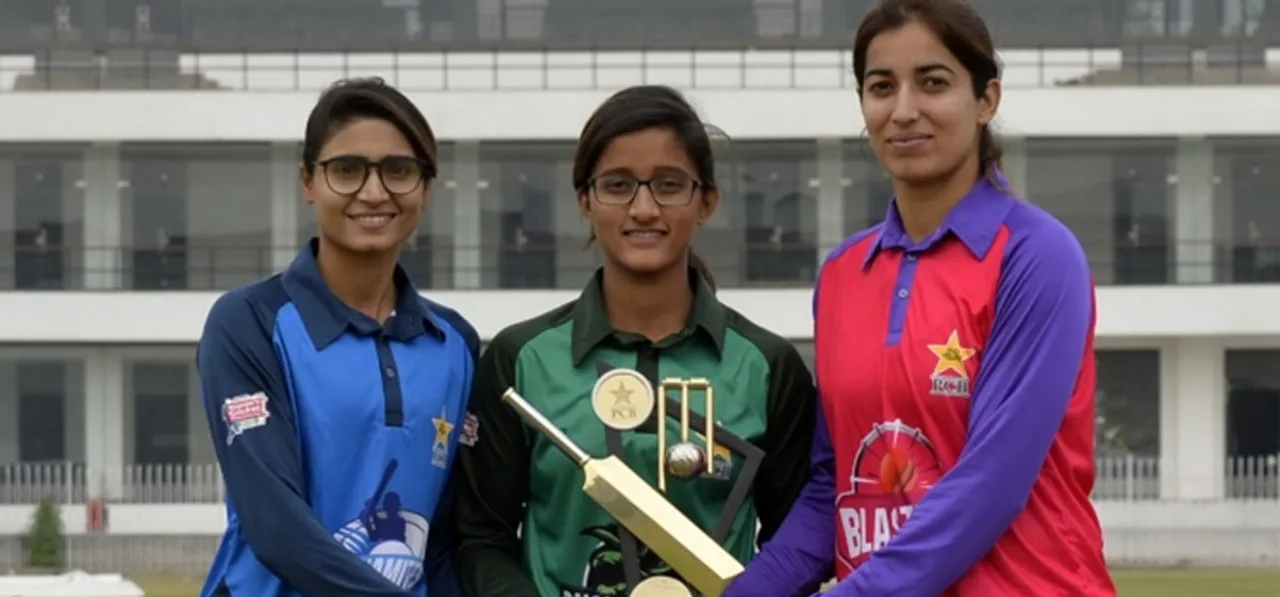 The Pakistan Cricket Board (PCB) has increased the number of teams and matches in domestic cricket for the upcoming season, keeping in mind the Women's World Cup Qualifier as well as the Birmingham Commonwealth Games next year, it announced on Tuesday (August 24).
The season will commence with a fifty-over competition, Pakistan Cup Women's One Day Tournament, from September 9. The tournament will consist of 14 games, after which, Pakistan will prepare to host England for the first-time ever. The international series, comprising two T20Is and three ODIs, will be played between October 10 and October 22.
In November, Pakistan will then travel to Zimbabwe for the Women's World Cup Qualifier. That will be followed by a possible Women's Asia Cup. There are chances of another international series before the team travels to Zimbabwe.
"The upcoming season holds a great significance in Pakistan's women's cricket history as we have not only planned quality-based competitive domestic tournaments, but also a major team such as England Women, will also be touring the country for the ever first time," said Urooj Mumtaz, the chair of the women's selection committee.
ALSO READ: Meghna Singh, Renuka Singh Thakur earn maiden call-ups; uncapped Yastika Bhatia returns for Australia tour
"Pakistan has never before seen such a jam-packed women's cricket season. The domestic events and the bilateral international series have been designed in a way to provide effective opportunities to the players to prepare themselves for the ICC Women's Cricket World Cup Qualifier."
The PCB has also announced an under-19 tournament as part of the domestic calendar, the dates of which are yet to be decided. This is keeping in mind the inaugural u-19 World Cup that is to be played in 2023.
"Due to the Covid-19 pandemic, we could only organise a T20 event in Rawalpindi last season, but this year we are scheduled to hold both One-Day and T20 events, including the addition of an U19 T20 tournament into our domestic calendar," said Mumtaz. "This event will help identify and develop talented individuals keeping in mind the inaugural women's U19 World Cup is scheduled for 2023. In addition, it will also enhance the player pool at the age-group level, creating a development pathway and feeder system for the national level."
The National Women's T20 Cup will then be held in June-July next year, ahead of the Birmingham Commonwealth Games.