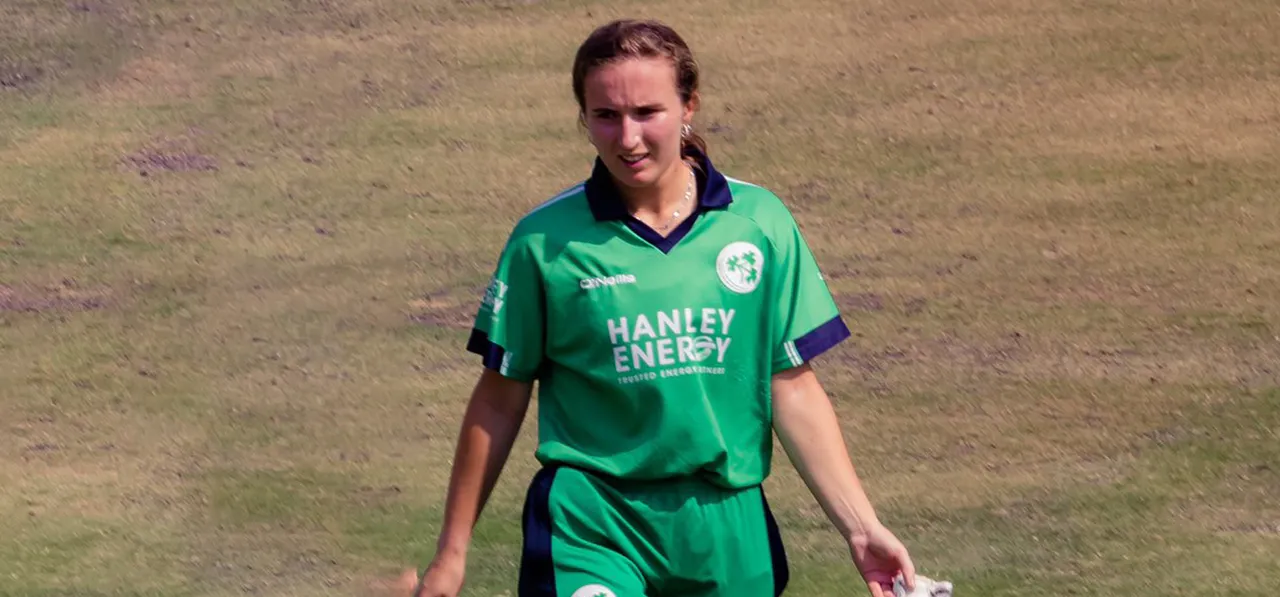 Leah Paul has been playing international cricket for more than five years now having made her debut in May 2017. It's not unusual for Ireland players to make international debuts at a very young age and it was no different for Paul, with her debut coming at the age of 17.
However, since that match against India in Potchefstroom, Paul has played only nine ODIs for no fault of hers. Ireland have played only 12 matches in the format during the same period as international fixtures are sparse for sides that are not part of the ICC ODI Championship. For perspective, Ireland have featured in 38 T20Is in the same duration.
Ireland set out for the ICC Women's World Cup Qualifier 2022 intending to qualify for the World Cup in New Zealand. Although they didn't achieve that, they
became
one of the two new teams to be added – Bangladesh qualified for the global event as well, with Sri Lanka and Ireland rounding up the ten teams - to the ICC Women's Championship for the 2022-25 cycle after the Qualifier was abandoned midway owing to circumstances surrounding the new COVID-19 variant.
Being part of the championship alongside the other nine teams immediately guarantees teams a minimum of 27 ODIs in the World Cup cycle. That means Paul and Ireland will have at least 27 opportunities to impress everyone in the cricketing world.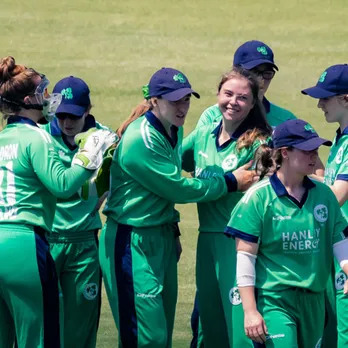 Ireland celebrating a wicket © Cricket Ireland
Qualifying for the Championship isn't just about the number of games. It also meant Ireland had to make huge changes in their professional setup. The plans are already in place with the
announcement
of the historic £ 1.5 billion investment and new professional contracts. Paul has an educational (part-time) contract alongside the likes of Gaby Lewis.
"The investment in the women's game was greatly welcomed this year. Having professional contracts will help enable us to improve our skills and fitness level to be able to compete with the best in the world," Paul told
Women's CricZone
.
"With a significant increase in fixtures after joining the Championship, it also enables players to be available more, if they are not trying to take days off work. For me, an education contract means I can solely focus on my studies and cricket. I don't need to go out and get a part-time job."
Cricket Ireland has also announced their international fixtures, with South Africa visiting them in June, followed by a T20I tri-series featuring Australia and Pakistan. These fixtures will bring new challenges for Paul and her teammates as they will have to manage their work and education while training and travelling the world as professional cricketers.
"I am relishing the challenges that this summer is going to bring. There is no doubt it is going to be extremely tough but also very exciting to host these three nations on home soil with your friends and family supporting," Paul added.
ALSO READ: Laura Delany and Ireland's quest to become an ODI side to be reckoned with
Ireland have also re-introduced Dragons, the third team in their domestic structure, for the Super Series 2022. Paul - a slow left-arm bowler and an opening batter - was announced as the
captain
of Dragons ahead of the season. She, along with her teammates, has started the preparation for the new opponents and situations they are going to face in the international arena with the ongoing Super Series 50 Cup before they move on to the T20 version.
"I am really looking forward to captaining the Dragons this season. It is always great to bring a new bunch of players together," Paul said. "A number of the girls on the team have not played at this level before so it is a brilliant opportunity for them to showcase their skills at a higher level. The addition of a third team will help prepare a wider pool of players for international cricket, hopefully creating some healthy competition for places."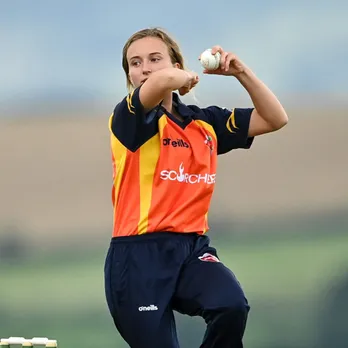 Leah Paul in action during Super Series © Getty Images
Like most young girls, Paul started playing cricket at a young age when she followed her brother to his club - Merrion Cricket Club in Dublin – as a ten-year-old. She was playing multiple sports at the time and started pursuing cricket seriously as she made rapid progress through the age group.
"I joined Merrion Cricket Club as that is where my brother started playing. At this stage, I played many sports, not just cricket. As I progressed through the age groups and representative teams, I started to take it more seriously and realised that I loved the challenging nature of the game combined with the social side of playing a team sport. It never occurred to me at this age that I would have the opportunity to pursue it as a career, one I am extremely grateful for," Paul added.
The highlight of her nascent career has been the performance she put up during the tour of Zimbabwe ahead of the World Cup Qualifier. In the second ODI, she made her
career-best
score of 95 to help Ireland level the series.
Another 63
followed in the next game as Paul formed a solid opening partnership with Lewis for the Irish side.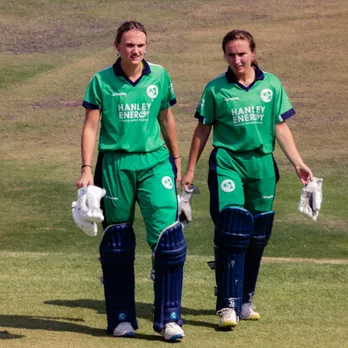 Gaby Lewis (L) and Leah Paul will be key for Ireland as openers © Cricket Ireland
"I love opening the batting with Gaby. We have batted a lot together in recent years and we know each other's game plans really well. I think our contrasting styles combine well together alongside the left, right-hand combination. I was disappointed to miss out on the 100 in Zimbabwe but was equally happy with my career-best of 95," Paul said while reminiscing about the tour.
Ireland went on to win the series, with the young prodigy
Amy Hunter
smashing the
record
for the youngest ODI centurion in the final match on her 16th birthday.
ALSO READ: Amy: The new Hunter in town
Like herself, Lewis, and Hunter, a lot of Ireland players are young and Paul is aware of the challenges the higher-ranked sides are going to bring. And she has complete faith in her teammates and believes that they are up for the challenge.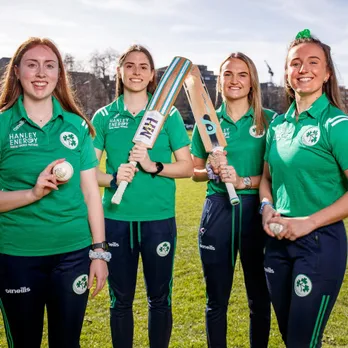 Leah Paul with her teammates © Getty Images
"There is no doubt that there is a huge amount of talent on this team. The age profile is quite young and with the experience, we will gain from playing these higher-ranked teams this summer. There is no doubt that a lot of learnings will be taken. Hopefully, this will help us push on as a team and enable us to compete with the best in the world on a regular basis," said a confident Paul.
It's not just the inflection of young stars that contributed to Ireland's eventual qualification to the ICC Championship. The Irish always had some prominent names playing for them. The Joyces, Clare Shillington, and their likes have been as instrumental in navigating through tougher periods to keep cricket in the country intact.
The 22-year-old added that the past players always had an influence on her at an individual level and on Ireland as a cricketing nation as well.
"The past players have had a huge impact on my cricketing career both directly and indirectly. We simply would not be in the Championship without all the hard work they put in to get us to where we are in the rankings currently, which ultimately was how we qualified. We are really grateful for it," Paul said, as she talked about the impact they had on the Irish side.
"Directly, as I have been developing as a player, I have been fortunate to have past internationals play with me in club cricket, which has certainly aided my development."
Paul, a student of the Trinity College in Dublin, recently won the coveted Sports Person of the Year at the Trinity Sports Awards 2022 and was preparing for her exams while also training to become the best cricketer she can be.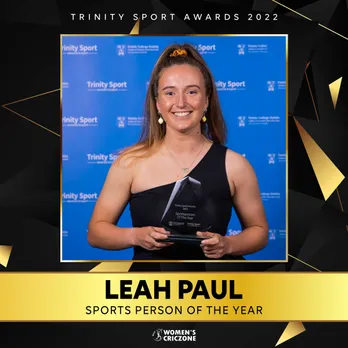 Leah Paul at the Trinity Sports Awards © Women's CricZone
"Gearing up for the home internationals this summer. I have been working on facing higher paced bowlers and facing the short ball. These are areas which we know we will come up against significantly more playing teams of higher calibres," she added.
"In terms of my bowling, I have been working on executing my variations more and general accuracy. As a team, we have worked hard on our fielding over the winter also."
Like the ten-year-old who managed to dabble in multiple sports, Paul will be looking to ace these new challenges as well.