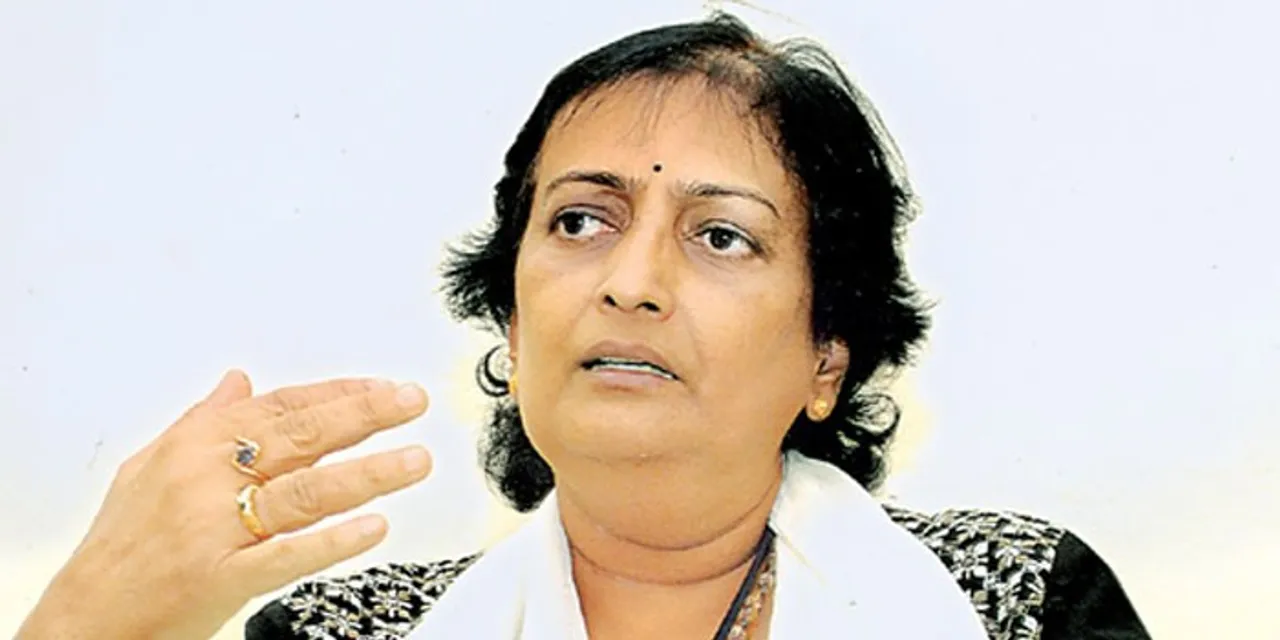 From the legendary Lala Amarnath to Woorkeri Venkat Raman, India received the services of 13 coaches — six of which were women — from 1976 to present. The last woman to serve under the umbrella of BCCI was Purnima Rau, former India captain. Her tenure 2015-17 ended months before the ICC Women's World Cup 2017 when three senior players requested for a male coach.
Shantha Rangaswamy, former India captain, who has been unanimously elected as the
female representative to the Indian Cricketers' Association (ICA)
, BCCI's nine-member Apex Council, has decided to push for women coaches, giving them equal opportunity to work with the national team.
"Women coaches and support staff have been left in the lurch. A few years down the line when current players retire and want to take up coaching assignment they will be hit really hard. Five to seven years down the line, Mithali Raj,
Jhulan Goswami
, all these will quit, they will want to be part of coaching," Rangaswamy told Women's CricZone.
Before Rau, Sudha Shah, who led India in an unofficial Test against Australia in 1975 and coached India that finished runners-up at the 2005 World Cup, went through a series of appointments, sacking and reappointments during 1999, 2003-07, 2008-10, 2014. The model was set when Shah was replaced by KVP Rao, former Bihar cricketer, just a month before the start of the 2010 World T20 in the Caribbean.
In 2014, BCCI had decided that women's teams from district level upwards would have an all-female support staff. With Committee of Administrators (CoA), which included former India cricketer Diana Edulji as a member, coming into force to oversee BCCI affairs, senior players' demand of having a male coach was fulfilled.
"Earlier BCCI had a rule that there will be no male support staff with the women's team but when CoA came all that changed. Then why are we having women selectors? We can as well have male selectors. Now not just the head coach, the rest all should be women. In 13 years, they never had Level 3 coaching for ladies. Kalpana (Venkatachar) did Level 2 in 2006. They never held a course for Level 3. These are the things that really need to be looked into and we must give them opportunities," Rangaswamy said.
The 65-year-old, the Chairperson of National Selection Committee during 2002-06 and 2013-16, has been associated with the game for close to five decades now. A veteran of 16 Tests and 19 ODIs, she considers cricket part of her life and aims to alleviate the status of women cricketers, both past and present, and work towards popularising it.
"Just like breathing, eating, sleeping, for me cricket is part of life. It is very difficult to get away from it. With the opportunity now given, I hope I can do something for players, especially for the past players who contributed a lot without getting anything."
Rangaswamy had become the first woman to break into the Managing Committee of the Karnataka State Cricket Association (KSCA) in the first week of October. Being elected to ICA unopposed, she will have to relinquish her post at the governing body of the state. She, however, highlighted, "My win at KSCA is, perhaps, more significant. Here (ICA) I did not contest and won directly. It is a great pleasure to be elevated to the Apex Council. The responsibility is much more. I need to take care of the interest of the players."
Her vision further includes increased pension for international women cricketers and pension for domestic women cricketers. She pointed out to start with the domestic players who played inter zonal should get pension.
"Domestic women players get paid like what under-19 boys get. You need to improve that. At least make it 50 percent to what the Ranji players get. We India players are getting pension lower than the Ranji players. Hopefully, the BCCI agrees and restores parity if not more. With a former India captain at the helm, we will find support for all this. He has promised he will look into issues involving first-class cricketers. Sourav Ganguly has said - I read in papers - his first priority will be to take care of the interest of first-class cricketers. That is good! Especially in men, the gulf between India players and others is huge. And what the current women players get is peanuts. Not even 10 percent."
Earlier this year, the CoA announced the Annual Player Contracts for the period from October 2018 to September 2019. The payment structure for senior men comprise — Grade A+ (INR 7 Cr), A (INR 5 Cr), B (INR 3 Cr) and C (INR 1 Cr) — while the senior women's contract distribution saw disparity as compared to their male counterparts — Grade A (INR 50 Lakhs), B (INR 30 Lakhs) and C (INR 10 Lakhs).
"50 Lakhs only three-four players (Mithali Raj, Harmanpreet Kaur, Smriti Mandhana and Poonam Yadav) get. Mithali is there but when they will renew contracts they will review it as she has stopped playing T20Is. I am only praying to God, keeping my fingers crossed. I hope we will be able to do what is best for us."
The first female recipient of the BCCI's lifetime achievement award also mentioned the need to conduct an All-India Under-16 tournament — which will work as a "feeder" for talent — and reintroducing inter zonal competition at senior level. "Under-16 tournament is critical, it is the feeder line. If you do not concentrate on that then no wonder we are not getting enough numbers. Only South Zone, which started 10 years ago when Brijesh Patel (former India cricketer) was Secretary of Karnataka and Convener of South Zone, is doing it till date while other zones do not do it. We should make it a BCCI tournament."
Rangaswamy rued the absence of inter zonal competition, saying in order to bring in competitiveness and bonding among teams the tournament needs to be revived. She further suggested increasing the manpower, improving the infrastructure and taking the game to smaller places where women's cricket can garner attention.
"The zonal tournament which is of the highest standard, has been diluted, even in men's. You have compromised the biggest tournament by just naming three teams - Red, Blue and Green. Where is the competitive spirit, bonding of the team? It can never be there in such things. I want to restore that. Let us increase our manpower, infrastructure. Like Karnataka, we have grounds in Mysore, Alur, so many places, let us go there and play. If we can get one Mithali Raj, one Jemimah Rodrigues out of hundred matches, it will be worth it. Unless we make the efforts, we will not get the results," she concluded. 
This article is also available on SheThePeople.TV – India's biggest digital storytelling platform for women, dedicated to passionately championing and promoting their journeys.