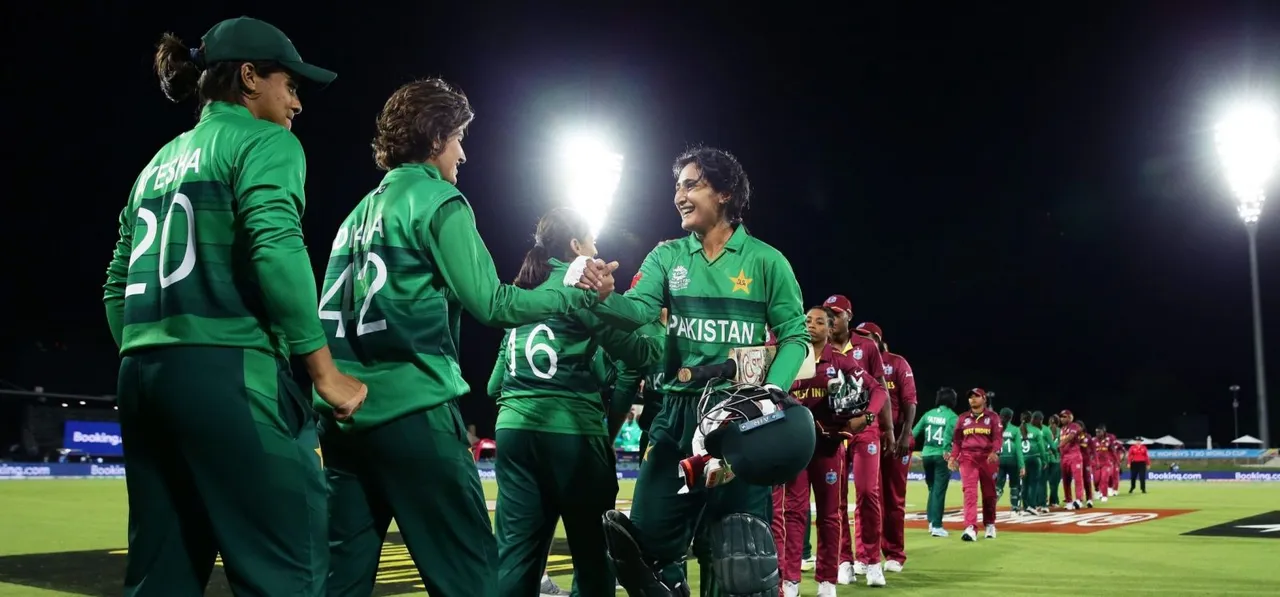 Cricket West Indies has announced that Pakistan will be touring the islands for three T20Is and five ODIs between June 30 and July 18. The tour will also comprise a six-match limited-overs A series between West Indies and Pakistan.
The series will mark the return of international cricket since the pandemic struck last year. Pakistan contingent will be arriving a week before the first T20I on June 30.
Speaking about the series, the CWI Director of Cricket Jimmy Adams said that they are delighted that the Pakistan Cricket Board (PCB) have worked with them to arrange the series despite the COVID-19 challenges. "CWI continues to invest in our international Women's program by hosting extended High-Performance camps between tours, two of which have already been held this year."
ALSO READ: Numbers game: Shafali Verma, the record breaker
"In addition, the opportunity to host our first ever 'A" Team Series is brilliant, as it means that our developing players will get the chance to compete against high-quality international opponents and push for selection to the senior team."
He added that the A-series holds significance in their preparation for the ICC World Cup Qualifiers in December. "Our goal, post this Pakistan series, is to have our squad play against more international opposition and take part in our Regional Tournament before heading to the Qualifiers in Sri Lanka at the end of the year."
The last time the West Indies team was in action during the England tour in September 2020. Pakistan, on the other hand, toured South Africa and Zimbabwe in early 2021.
The three T20Is and the T20s between the A-teams will be played as double-headers, followed by the five ODIs and three one-dayers. All 14 matches would be played at the Sir Vivian Richards Stadium and the Coolidge Cricket Ground in Antigua.
Schedule:Pakistan v West Indies:
June 30: 1st T20I
July 2: 2nd T20I
July 4: 3rd T20I
July 7: 1st ODI
July 9: 2nd ODI
July 12: 3rd ODI
July 15: 4th ODI
July 18: 5th ODI
Pakistan A v West Indies A:
June 30: 1st T20
July 2: 2nd T20
July 4: 3rd T20
July 10: 1st One Day
July 13: 2nd One Day
July 16: 3rd One Day