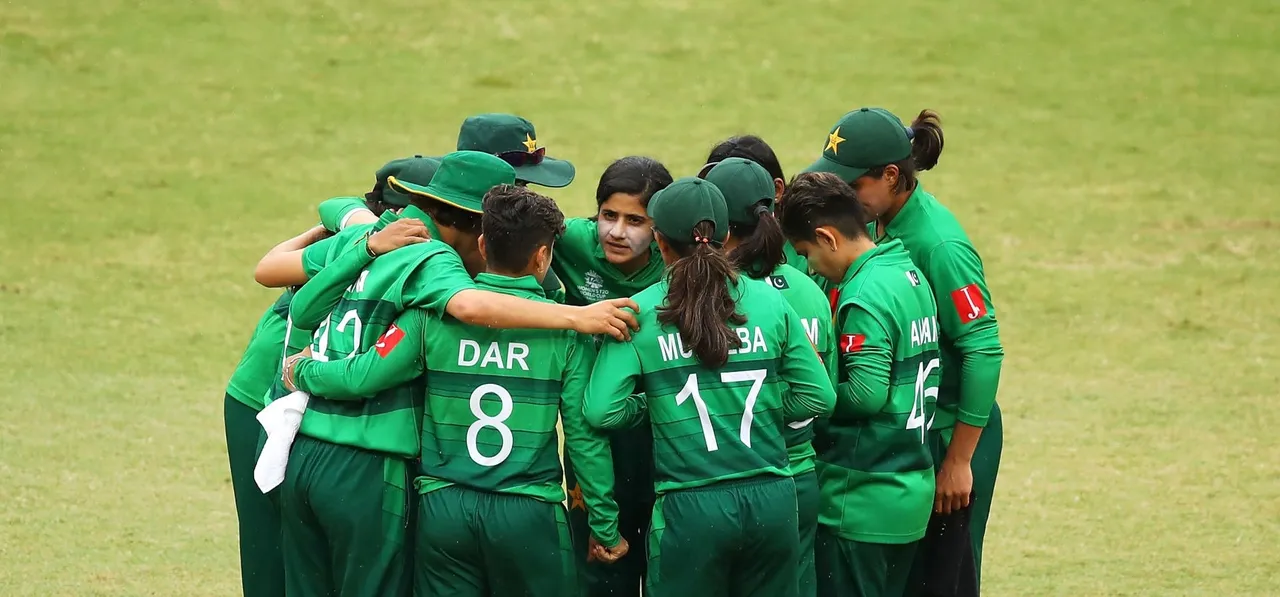 Pakistan will tour South Africa for a six-match series comprising three ODIs and three T20Is, starting on January 20, the Pakistan Cricket Board (PCB) announced on Monday (December 14). Cricket South Africa (CSA) confirmed that the Ministry of Sports, Arts and Culture have given the series a green light and it will be played in a bio-secure environment in Durban and Pietermaritzburg.
Both sides last played international cricket during the 2020 T20 World Cup in Australia in February-March before everything came to a halt owing to the COVID-19 pandemic. The series will kickstart with an ODI on January 20 in Durban and the final T20I will be played on February 3; both fixtures will be played under lights.
"It is critical for women's cricket that we continue to invest in the game in these difficult times, otherwise all the efforts and hard work that have gone recently in building the profile, enhancing the standard and generating fan interest and following will be wasted," Urooj Mumtaz, women's chief selector and head of the women's cricket, said during the announcement.
"I am delighted that Cricket South Africa have agreed to host us for a full tour despite having already qualified for the ICC Women's World Cup 2022. This is yet another indicator and reflection of our relationship with the Member boards who are willing to help and support each other in any possible way."
ALSO READ: WNCL to start on January 15; final to be played on March 27
Graeme Smith, CSA director of cricket, expressed his happiness in being able to host competitive cricket again and hoped the series will be a successful one.
"We are thrilled as Cricket South Africa to be making this announcement that our Proteas are heading back to playing competitive cricket again, given the uncertainty and difficulties over the past six months," Smith said.
"Hosting this tour of Pakistan Women is incredibly important to us as this will give our Protea Women much needed game time and also bring in revenue that funds the entire game of cricket especially during these difficult times. We enjoy a very good working relationship with the Pakistan Cricket board and we look forward to hosting their ladies side in what promises to be an exciting tour in the new year."
PCB's women's national selection committee has selected 27 cricketers for a training and preparation camp to be held at the Hanif Mohammad High Performance Centre in Karachi from 20 December. An 18-player squad for the tour will be selected from this list of probables on December 31.
Pakistan probables squad:
Aiman Anwar, Aliya Riaz, Anam Amin, Ayesha Naseem, Ayesha Zafar, Bismah Maroof, Diana Baig, Fatima Sana Khan, Iram Javed, Javeria Khan, Javeria Rauf, Kainat Imtiaz, Kaynat Hafeez, Maham Tariq, Muneeba Ali, Nahida Khan, Najiha Alvi, Nashra Sandhu, Natalia Pervaiz, Nida Dar, Omaima Sohail, Rameen Shamim, Saba Nazir, Sadia Iqbal, Sidra Amin, Sidra Nawaz and Syeda Aroob Shah
Series schedule:
20 Jan – 1
st
 ODI (D/N), Kingsmead Stadium, Durban
23 Jan – 2
nd
 ODI, Kingsmead Stadium, Durban
26 Jan – 3
rd
ODI, Pietermaritzburg Oval, Pietermaritzburg
29 Jan – 1
st
T20I, Pietermaritzburg Oval, Pietermaritzburg
31 Jan – 2
nd
T20I, Pietermaritzburg Oval, Pietermaritzburg
3 Feb – 3
rd
 T20I (D/N), Kingsmead Stadium, Durban