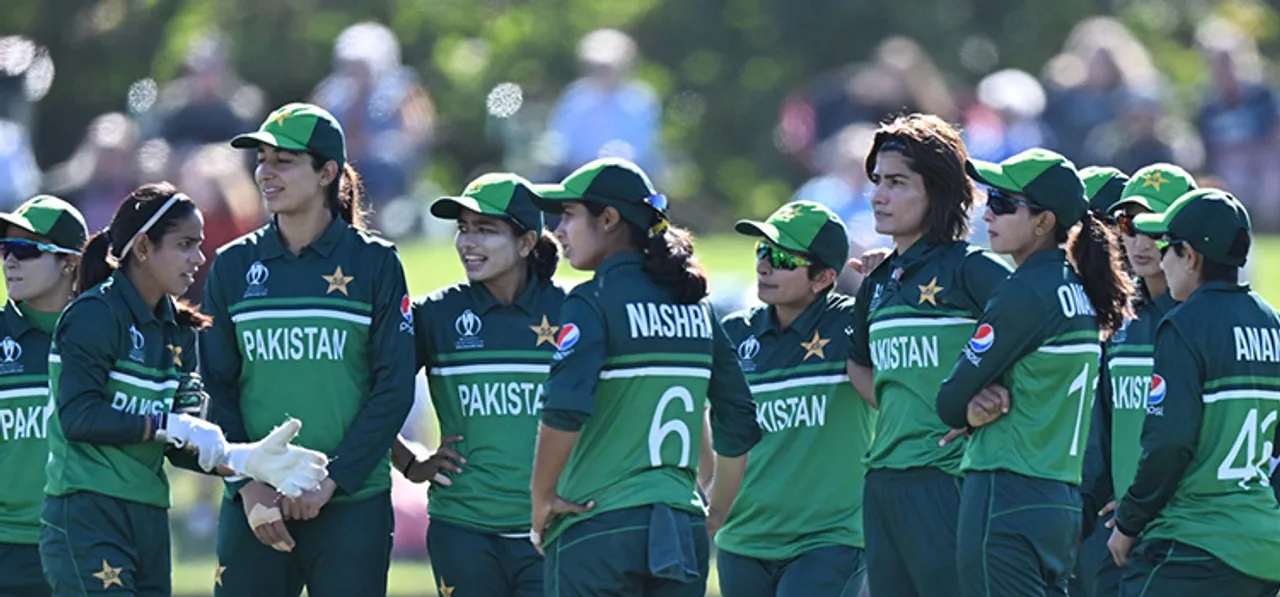 Pakistan will start their ICC Championship 2022-2025 with a home series against Sri Lanka starting on June 1. PCB announced the schedule for the six-match LOI series comprising of three T20Is and three ODIs on Thursday (April 14). The T20Is will be played first from May 24 before the teams move onto the fifty over format.
The series will be played without bio-secure or managed environment that has been in place for all the international matches post the T20 World Cup 2020 owing to the COVID-19 pandemic. All the fixtures will be played at the Southend Club in Karachi instead of earlier
announced
Rawalpindi.
All the players, officials, and support personnel will have to undergo COVID-19 tests when the teams arrive in Karachi on May 19. If someone is tested positive for the virus, they will have to undergo an isolation period of five days.
ALSO READ: Ireland to tour Pakistan for limited over series in November
Bismah Maroof, who led Pakistan in the World Cup 2022 on her
return
from maternity break, expressed her happiness about starting the ICC Championship at home.
"It is a great privilege for us to play the ICC Women's Championship on our home soil and the side is very excited to welcome Sri Lanka. This edition provides us an opportunity to start fresh and make the most of the home advantage," Maroof said.
"I am sure the team will perform to their fullest potential and the Pakistan cricket fans, who have extended us great support, will get to see better and consistent results."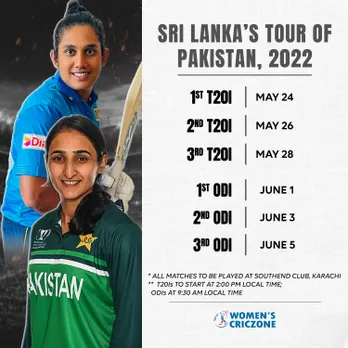 © Women's CricZone
Pakistan will have a 11-day camp ahead of the series with 26 players undergoing training at the Academy Oval Ground in Karachi. Pakistan won only
one
match during the World Cup 2022, while Sri Lanka
failed
to qualify for the global event on the basis of ICC ODI team rankings.
After the series, Pakistan will play a T20I tri-series in Ireland with reigning ODI and T20 champions Australia as the third team in July ahead of the Commonwealth Games in Birmingham.
Schedule:
First T20I – 24 May
Second T20I – 26 May
Third T20I – 28 May
First ODI – June 1
Second ODI – June 3
Third ODI – June 5
* All matches will be played at the Southend Club in Karachi
** T20Is will start at 2:00 PM local time, ODIs at 9:30 PM local time