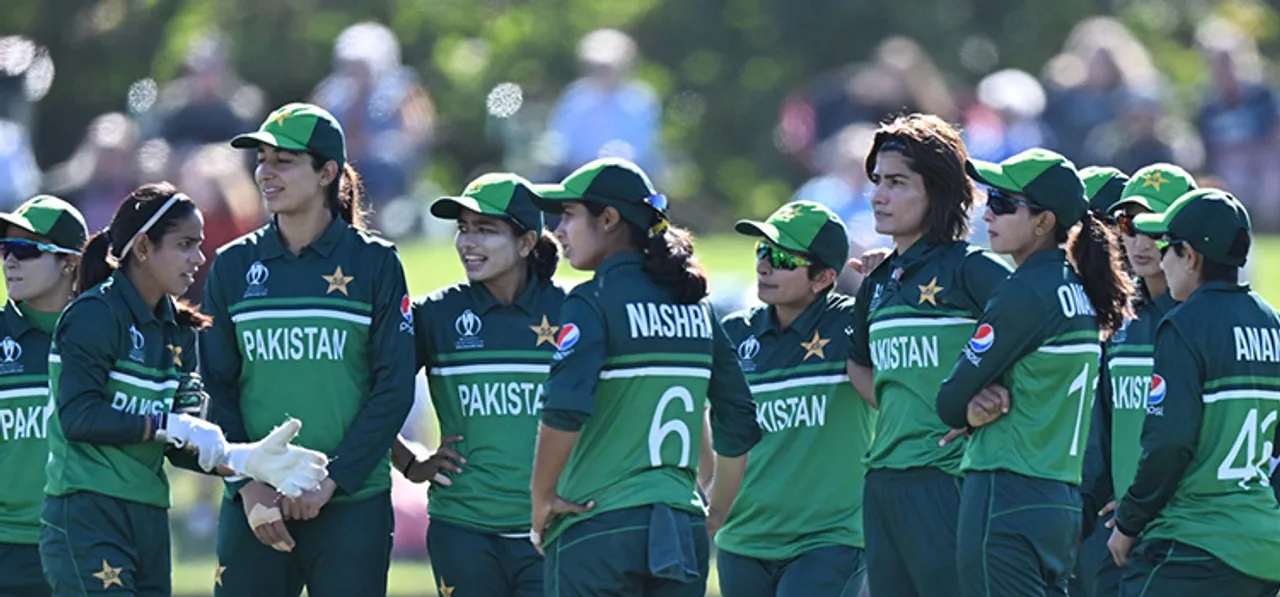 Pakistan Cricket Board (PCB) announced schedule for domestic and international matches for the 2022-23 season on Monday (March 28). Pakistan will host Sri Lanka and Ireland for the ICC ODI
Championship
and will travel to Australia next year for the same. They will also play a tri-series in Ireland with Australia as the third team.
Pakistan will also feature in the T20 Asia Cup in December this year apart from the Birmingham
Commonwealth
Games in late July. Schedule for the Asia Cup will be announced later by the Asian Cricket Council.
The season will start with Sri Lanka visiting Pakistan for the ICC Championship from May 18 to June 7 where they will play three T20Is as well. After that Pakistan will feature in the Ireland tri-series before the Commonwealth Games. Home series against Ireland is set to be played from late October to November. Then they will travel Down Under for three ODIs and three T20Is early next year.
Skipper Bismah Maroof welcomed the announcement and added that it's an important move to have proper tour programs are in place.
"Over the recent years, the women's cricket has grown immensely and the level of competition has increased manifold. In such a backdrop, it is very important that we have proper international and domestic schedules," Maroof said.
ALSO READ: I want to be the player who finishes matches for Pakistan: Aliya Riaz
"Playing more international games will aid the national side in better pressure handling and capturing the key moments, which we have not been able to do recently despite some outstanding chunks of play. We also need to have better bench strength and the introduction of an Under-19 event will go a long way in helping us with that."
Pakistan domestic cricketers will also be playing a T20 Triangular Championship and Pakistan Women's One Day Cup. Apart from that Under-19 players will be seen in action during Under-19 T20 tournament in August this year.
"There is certainly plethora of talent in our country and the feedback that I have received from coaches about players from emerging camps have been great. We need to test that talent in match situations, and giving them matches under pressure environments will help in their growth, Maroof added.
"Taking a look at our calendar for the next 10 to 12 months make me excited and I am looking forward to it."
Pakistan national head coach David Hemp also welcomed the announcement and termed them as necessary for the growth of the game.
"It is extremely important for our national side to continue to be challenged and play in tough conditions against tough oppositions to continue to grow and our commitments in the next season will help us on that front," Hemp said.
"Though, the recent results have not gone in our favour, but the individual performances underscore that these girls have the potential, and we need to provide them opportunities to upskill themselves. For the first time in the history of the World Cups, a Pakistan batter scored a century, our spinners have dominated the oppositions and a young all-rounder, just out of her teens, was recognised as the emerging cricketer of 2021 by the game's global body."
Schedules:International:
May 18 to June 7: Sri Lanka's tour of Pakistan (3 ODIs and 3 T20Is), Rawalpindi
July 12 to July 24: Ireland, Australia, Pakistan T20 Tri-series in Dublin
October 30 to November 20: Ireland's tour of Pakistan (3 ODIs and 3 T20Is), Lahore/ Karachi
December: T20 Asia Cup
January 4 to February 1, 2023: Pakistan's tour of Australia (3 ODIs, 3 T20Is)
Domestic:
August 2 – August 18: Under-19 T20 Tournament (14 matches), Muridke
September/ October: Triangular T20 Tournament
April 5 to 25, 2023: Pakistan Women's One Day Cup (14 one-dayers), Karachi