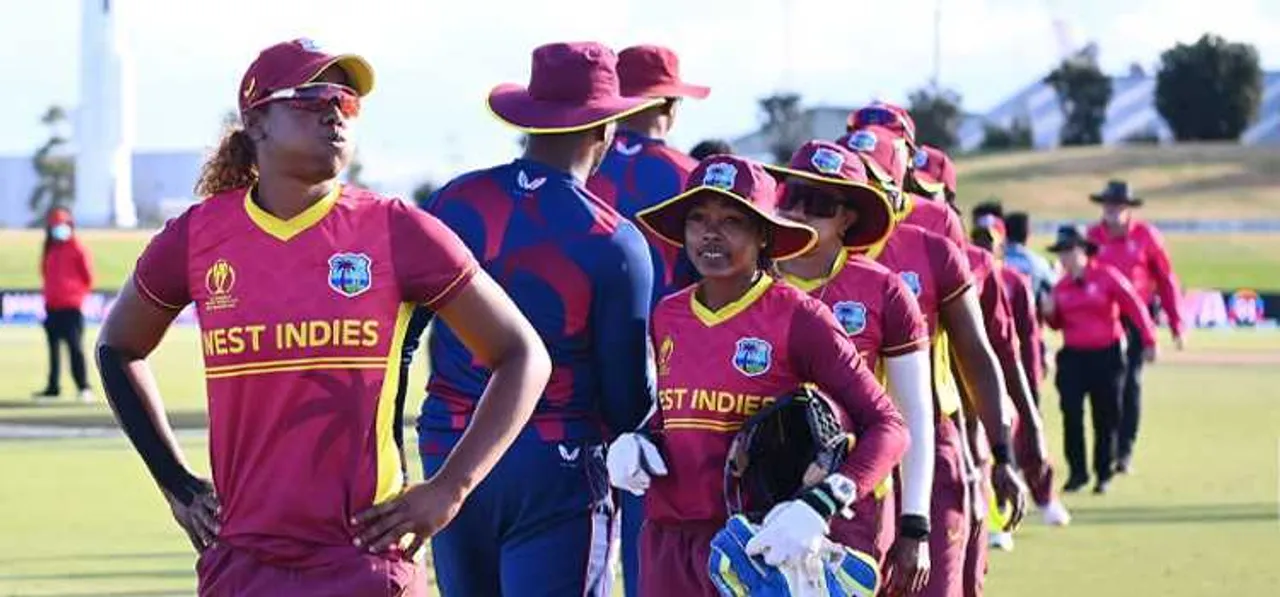 An ICC Women's T20 World Cup, the pinnacle trophy of T20 cricket around the world. Perhaps the single most memorable trophy for the West Indies Women as we won it for the first time in 2016, beating Australia by eight wickets in the final.
This was a historic moment for the team, as it was the first time, we had won a major ICC Women's tournament. Nevertheless, we now have a renewed hunger to get our hands on the trophy once again. With many new faces, as well as many of the experienced core making up the squad, everyone is gearing up to get going again in yet another year's edition.
As a team we have big aspirations of playing a high level of competitive cricket. One of the main objectives we have is to expectantly showcase our improvements upon our first-round exit from the tournament in 2020.
We've had time to regroup and make developments to both our individual and team game which can hopefully assist us in creating some upsets, to take us along a path to the finals. In a contentious tournament like this, we believe consistent performances are vital to a successful run. As a result, we believe a confident run can also bring about the breakout of budding talent within the squad.
Heading into this tournament, our immediate preparation has been very strategic and calculated. It has given us the opportunity to acclimatize to the conditions in South Africa, an entire month early. This comes through our Tri Nation series against India and the hosts themselves, who are both world class opponents going into a tournament like this.
South Africa has a reputation for having good cricketing conditions and is known for producing fast, bouncy pitches that assist fast bowlers but can also have a bit in it for the spinners as well. The ball tends to come on to the bat nicely, making it a good place for batters to score runs. The teams that are able to adapt to the conditions in South Africa and make the most of the pitches will have an advantage. I can tell the fans to expect some high-scoring matches, but also, don't be surprised if there are some low scoring games, due to bowlers liking the conditions here.
Getting back into us, however, when you hear the West Indies, you think of a unique sense of Caribbean energy and vibrancy, which we take pride in bringing with us whilst out on the park. 
At the moment, our squad comprises a mixture of experience and youth, providing balance to the charismatic aura of our team. Our bowling has proven to be our strength over the past year, which when paired with our exciting fielding, can help us to rally close games. With dependable veterans, like Shakera Selman, Afy Fletcher and Stafanie Taylor leading the way with the ball,  there is always a shot at defending almost any total set.
With that being said, small totals have now become much harder to defend on a regular basis. Women's T20Is have come a long way in recent years and the standard of play has improved significantly. The game has become more competitive, with more teams having the ability to beat any other on a given day, and the gap between the top and bottom has narrowed.
The introduction of more T20 leagues and more opportunities for women to play professional cricket has helped to improve the standard of play. The increasing popularity of the game has also led to more investment in women's cricket, which has helped to improve facilities and provide better support for players.
The ICC Women's T20 World Cup has also helped to raise the profile of the game and showcase the talents of the best players from around the world. The tournament has been held every two years since 2009 and has grown in popularity and prestige. With all things considered, my hope is that we, the West Indies Women can give a good account of ourselves and our talents and make our region and families proud by winning another world title.

Column written by West Indies captain Hayley Matthews for the ICC ahead of the Women's T20 World Cup 2023, supplied by ICC Media Zone.