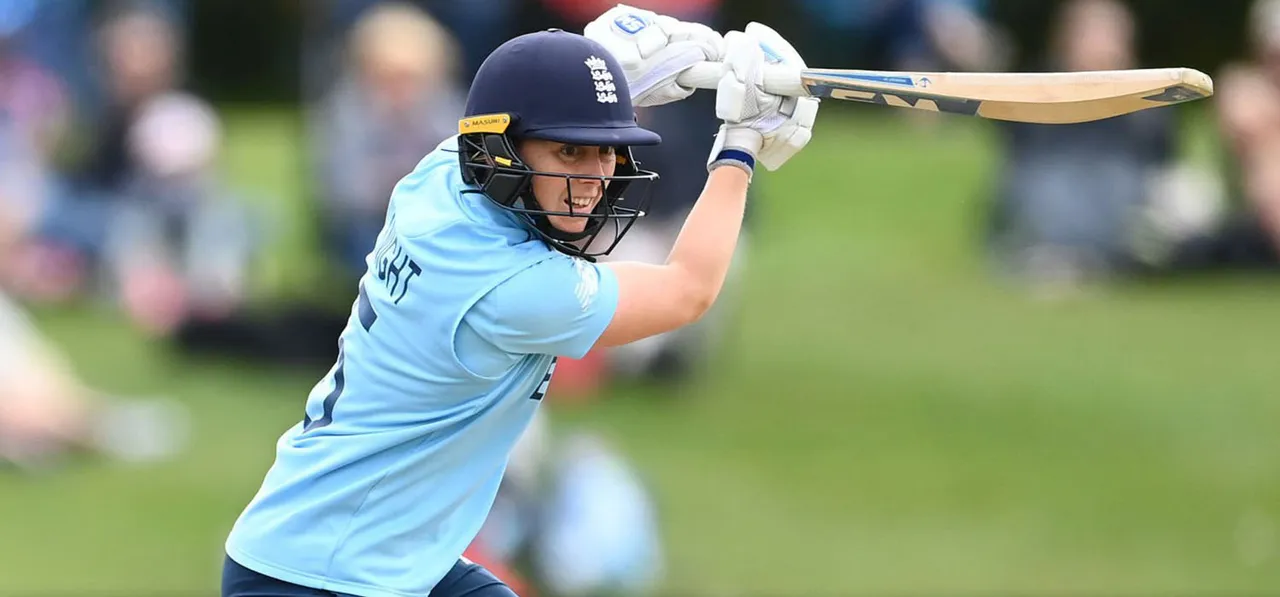 It's amazing to be here in South Africa ready to test ourselves in another global tournament. We have come close on a few occasions since 2017 and it would be really special to go one step further this time around.
It's a gorgeous country to be in and it's been nice to spend some time here acclimatising and playing some warm-up games versus New Zealand. Equally we were able to go and support our England Women U19 team, who made the ICC Women's U19 T20 World Cup final, which was a fantastic experience and overall a fantastic competition.
Since we last took part in an ICC tournament Jon Lewis has come into our group as Head Coach and with it he's brought additional clarity about how we want to play our cricket. We want to be aggressive, we want to choose the positive option when the game's in the balance and we want to entertain and inspire.
He was involved with both the England Men's white-ball team under Eoin Morgan and, more recently, the England Men's Test team under Brendon McCullum and Ben Stokes, and he's seen first-hand the positivity that can be created when you're able to successfully shift a team's mindset and embrace walking towards the danger. That's our aim.
We enjoyed the West Indies tour and it's been great to see so many players putting up their hands, vying for selection and taking on-board how we want to play our cricket.
Last summer we had a few players out, myself included, and while that was tough from a performance point of view it was quite valuable in terms of exposing some of our younger players and giving them the opportunity to showcase their skill on the big stage.
That's led to a group of younger players coming to the fore and that's an exciting sign for our future. The likes of Charlie Dean, Lauren Bell, Alice Capsey and Maia Bouchier have their first shot at an ICC Women's T20 World Cup, which we know they'll relish.
As well as that we've got a lot of senior players eager for T20 success! We haven't lifted the trophy since 2009 and we'd quite like to put that right. We felt in a great place in 2020 before the rain intervened at Sydney but in many ways that feels like a lifetime ago, with COVID-19 entering the mix soon after.
We know on our day that we can be a match for anyone, our job now is to ensure we have our day as regularly as possible – to keep being aggressive, taking the game forward and backing our strengths.

Column written by Heather Knight for the ICC ahead of the Women's T20 World Cup 2023, supplied by ICC Media Zone.