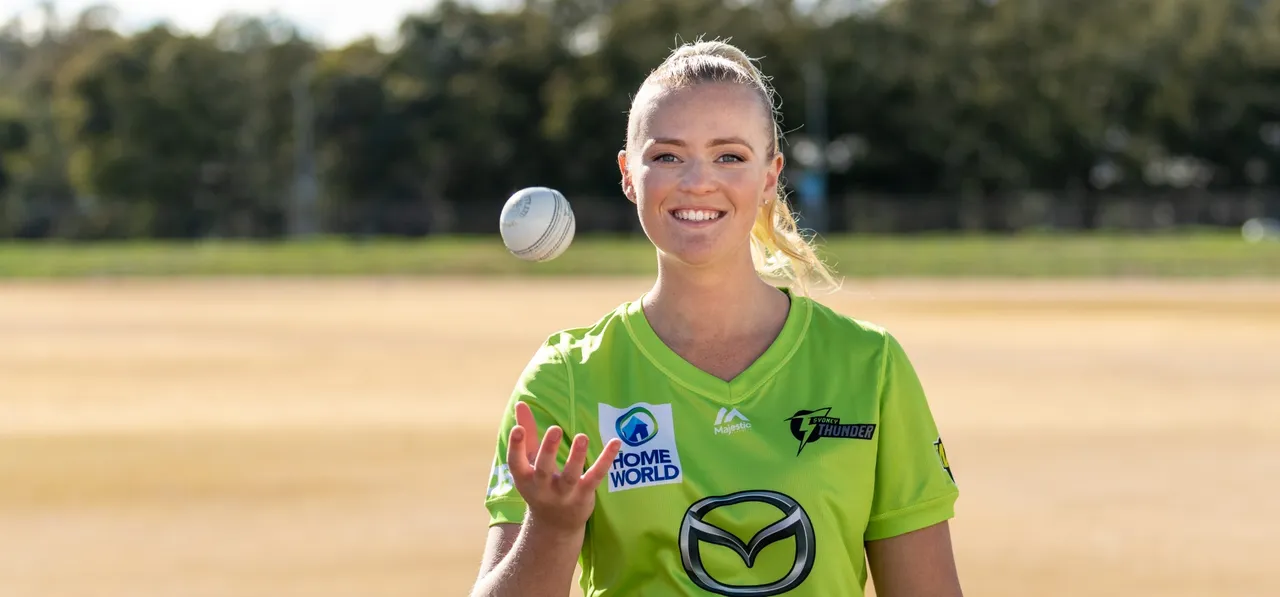 Olivia Porter, the fast-bowling all-rounder, has re-signed with Sydney Thunder for two years ahead of the seventh edition of Women's Big Bash League (WBBL), the club announced on Thursday (July 1).
Porter suffered a major injury- a tibial stress reaction in her right leg before her first WBBL campaign last season in WBBL 06. The timing of her leg injury also meant Porter could not be part of the Thunder's WBBL 06 success from within the group due to COVID-19 protocols.
"It's incredible. I've supported the Thunder right from the beginning," said Porter, who joined Thunder as a local replacement player in WBBL05. "To make my debut this season would be an incredible experience and that's always been a lifetime goal of mine. Definitely, top of the rank."
"(The team's success) inspired me so much to really work hard this pre-season and I just can't wait to get in there and see first-hand what a championship side looks like, on and off the field."
ALSO READ: Shamilia Connell, Aaliyah Alleyne shine as West Indies trump Pakistan in first T20I
Porter grew up in Gladesville and participated in Underage National Championships for a number of years, where she played with Hannah Darlington, a regular in the Thunder outfit. She also made her debut in the Women's National Cricket League for ACT Meteors earlier this year.
"I really felt for Olivia last year," said Leah Poulton, Head of Female Cricket at New South Wales.
"She'd done all the right things to get herself ready to participate. She's a talented all-rounder with excellent changes of pace with the ball and someone who can change the game in the field."