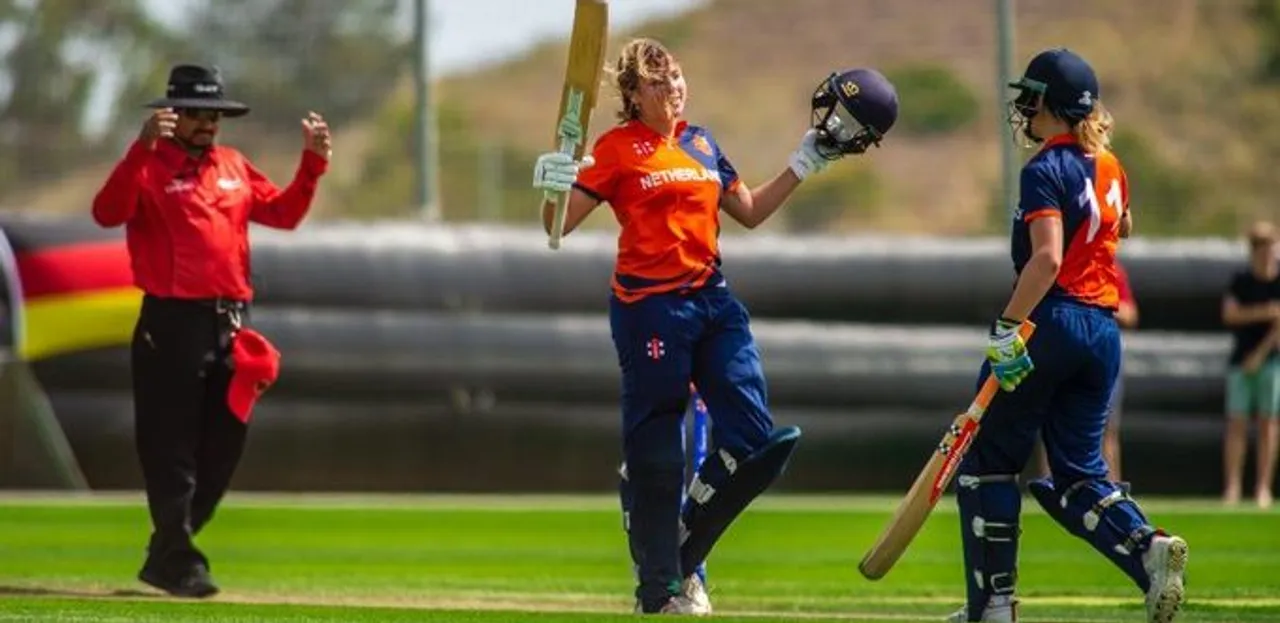 Northern Diamonds announced the squad for the Rachael Heyhoe-Flint trophy on Friday (August 14). Diamonds will represent the North-East region in England and Wales Cricket Board's new competition.
Jenny Gunn, who
retired from international cricket
last year, is part of the squad as are Hollie Armitage and Beth Langston, players, who hold regional retainer contract with Northern Diamonds. Rookie Linsey Smith is currently with England's training squad and hasn't been named in the 15-member squad.
Netherlands' Sterre Kalis will also feature for Northern Diamonds in the tournament. She equalled the (then) record for the highest individual score in T20Is during the 2019 ICC Women's Qualifier Europe in Spain.
"I am really excited about the squad we have put together, there is a real blend of youth and experience," said Danielle Hazell, head coach of Northern Diamonds.
ALSO READ: Southern Vipers announce their squad for the Rachael Heyhoe-Flint trophy
"This competition is a fantastic opportunity for women's cricket and in these challenging times, it's great to get the game up and running."
The eight teams have been divided into two regionalised groups of four with Sunrisers, Southern Vipers, Western Storm and South East Stars making up one group, while Central Sparks, Northern Diamonds, Lightning and Thunder consisting the other. The teams will face each side in their group twice, once home and once away. The competition will get underway on August 29, with the group stage running until September 19. The two regionalised group winners will compete in the final.
Diamonds will face Central Sparks in their opening match in Edgbaston on August 29.
Squad:
Hollie Armitage, Ami Campbell, Leah Dobson, Helen Fenby, Phoebe Graham, Jenny Gunn, Bess Heath, Rachel Hopkins, Sterre Kalis, Beth Langston, Katie Levick, Alex Macdonald, Rachel Slater, Ella Telford, Layla Tipton.