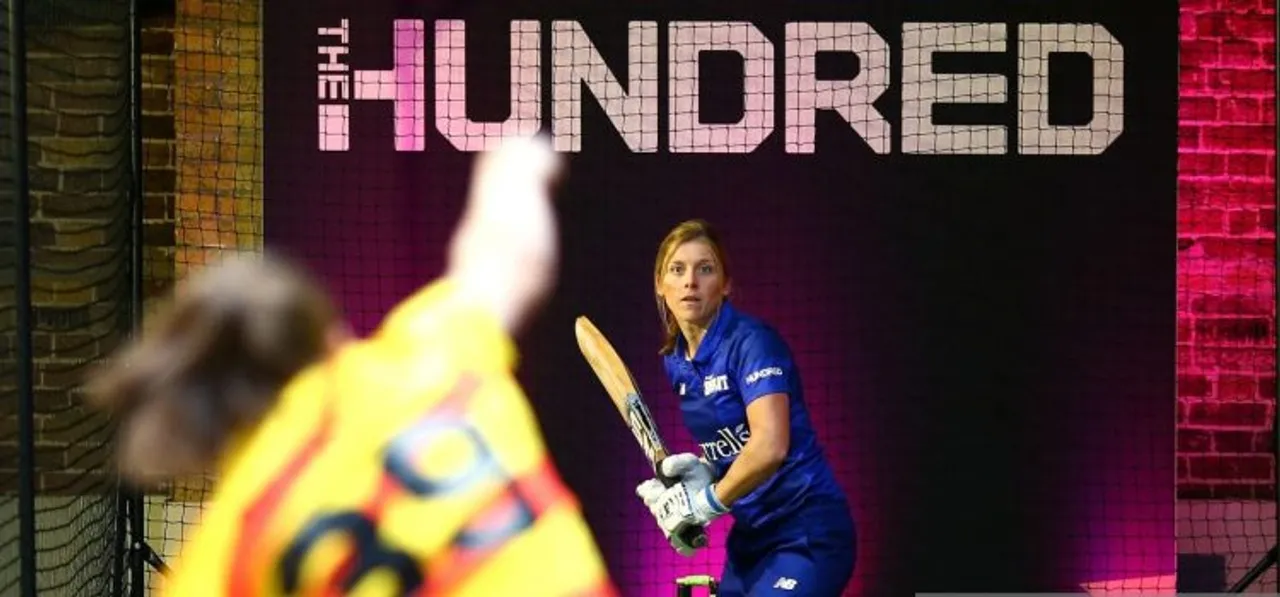 The England and Wales Cricket Board (ECB) has confirmed that no cricket will be played until July 1 in the country due to the rapidly-rising Coronavirus, but has kept everyone in dilemma about the future of the inaugural season of 'The Hundred'. The decision was taken on Thursday (April 24) after ECB officials met to confirm the holding date of the start of the season would be pushed back from May 28, meaning England's white-ball series against India has been officially postponed.
"Our plan is to reschedule international matches as late as possible in the season to give the best chance of play," ECB chief executive Tom Harrison said. The England versus India series was scheduled to start on June 25. Regarding the decision on 'The Hundred', an additional board meeting has been scheduled for next Wednesday (April 29) to have a more detailed session into it.
ALSO READ: Inaugural season of The Hundred likely to be delayed
Meanwhile, the 50-over women's competition among eight new semi-professional regional development centres remains scheduled for a late August start. Although the recruitment process for those centres has been
put on hold
, it remains uncertain more so after ECB announced two weeks ago that the tournament might have to be postponed. "Our biggest challenge is how we could seek to implement a bio-secure solution that offers optimum safety and security for all concerned," Harrison said.
"Our role as a national governing body during a crisis of this scale requires us to carefully plan alongside cricket's stakeholders and supporters to attempt to overcome COVID-19's impact on this season," he added. "As much as we remain hopeful that we can deliver some cricket this summer, we are in the midst of a worldwide crisis and our priority - over and above the playing of professional sport - will be to protect the vulnerable, key workers and society as a whole over.
"That's why, simply put, there will be no cricket unless it's safe to play. Our schedule will only go ahead if government guidance permits. Our biggest challenge, along with other sports, is how we could seek to implement a bio-secure solution that offers optimum safety and security for all concerned. The guidance we receive from Westminster (the UK government) will help us shape how we deliver this," Harrison added.
ALSO READ: Cash crunch hits Windies cricket; players yet to receive WT20 World Cup match fees  
Meanwhile, there have been reports that Abu Dhabi Cricket is likely to approach ECB to offer its facilities for use between October and January to salvage some cricket from the ravaged English season. The offer could extend to both county and international cricket meaning there is a possibility that India could play England in the middle-east country and potentially see a portion of costs covered by authorities in the UAE.
At this stage, the UAE has avoided the worst of the COVID-19 pandemic with night-time curfews in place along with a disinfection programme in place. Perhaps due to the action taken in the early stages of the virus' spread, there are now hopes that much of the UAE will return to work as early as next week. It was announced on Thursday that malls and shops would re-open within guidelines, ahead of Ramadan which starts on Friday (April 24). Infection and death rates have, at this stage, been far below those seen in the UK.