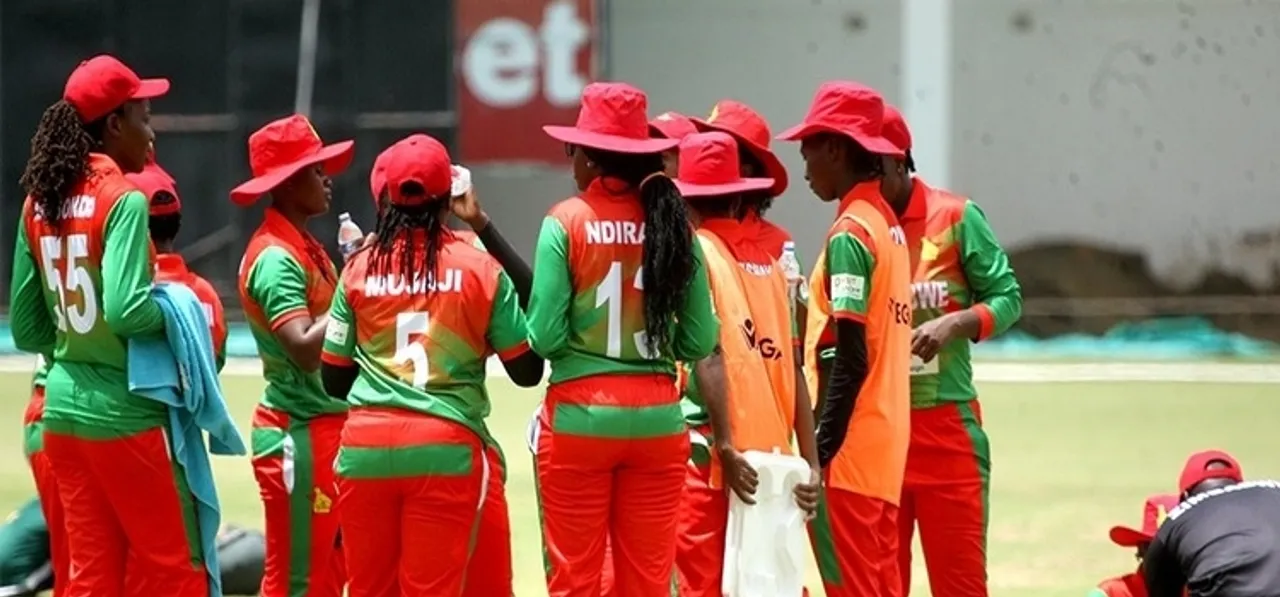 Captain Mary-Anne Musonda and the experienced duo of Chipo Mugeri and Nomatter Mutasa are among the players who will miss Zimbabwe's
five-match one-day series against South Africa Emerging
starting on May 18. The series will be played behind closed doors at Queens Sports Club, Bulawayo. No spectators are allowed on the ground due to COVID-19 protocols.
Musonda has been ruled out of the series with a knee injury for which she underwent surgery last month, while 28-year-old Ashley Ndiraya who is recouping from a broken finger is also sidelined.
ALSO READ: Masabata Klaas, Tazmin Brits part of South Africa Emerging squad for Zimbabwe series
Zimbabwe will also miss the services of Mugeri and Mutasa who are both are on maternity leave. Additionally, Sharne Mayers and Anesu Mushangwe, who are currently plying their trade in South Africa and Australia respectively, are also unavailable.
In Musonda's absence, Josephine Nkomo will captain Zimbabwe. The selectors have also decided to give youngsters such as Kelis Ndhlovu and Mitchelle Mavhunga some much-needed playing experience ahead of ICC Women's World Cup Qualifier 2021.
Modester Mupachikwa, Precious Marange, Tasmeen Granger, Esther Mbofana, and Nomvelo Sibanda are expected to provide the much-needed experience for this young Zimbabwe side.
ALSO READ: Zimbabwe to play five-match series against South Africa Emerging
This series will serve as great preparation ahead of the ICC Women's World Cup Qualifier 2021 scheduled for December in Sri Lanka which includes 10 teams. The team's previous series against Pakistan was abandoned only after one game, as the visitors had to rush home due to travel restrictions.
Zimbabwe squad:
Josephine Nkomo (captain), Christabel Chatonzwa, Francesca Chipare, Chiedza Dhururu, Tasmeen Granger, Nyasha Gwanzura, Precious Marange, Mitchelle Mavhunga, Audrey Mazvishaya, Esther Mbofana, Pellagia Mujaji, Modester Mupachikwa, Kelis Ndhlovu, Loryn Phiri , Nomvelo Sibanda
Reserves
: Mzembe Chiedza, Nire Rumbidzai
Fixtures:1st one-day match:
18 May 2021
2nd one-day match:
20 May 2021
3rd one-day match:
22 May 2021
4th one-day match:
24 May 2021
5th one-day match:
26 May 2021