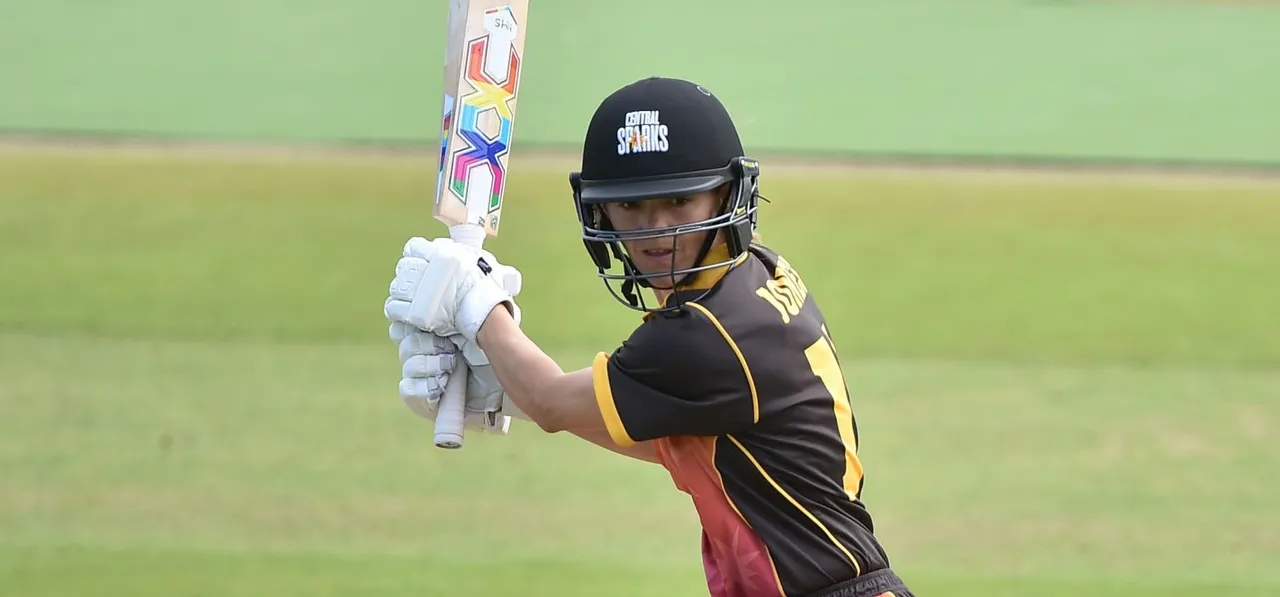 Central Sparks captain Evelyn Jones has said that although they did not progress to the final of the Rachael Heyhoe Flint Trophy, she was happy with the way the team has responded.

Speaking after their defeat in the final group stage game against Lightning, Jones said, "I think the girls have been brilliant over the last five weeks. Senior girls, junior girls, young girls who have come in have been great to work with," in a video shared by the team on Saturday (September 19).

The Sparks won three out of the six matches they played and finished second in their group behind Northern Diamonds. Against Lightning, they were chasing a mammoth 304, and eventually, fell short by 55 runs. Jones was the lone warrior in the team scoring a magnificent 115 from 138 balls.

ALSO READ: Opening bowler, top-order batter & captain extraordinaire – the many hats of Kathryn Bryce

The 29-year-old felt that despite the result, there were a lot of positives for them take away in the tournament. "We knew, we can try and get close to that. I think, at the halfway stage, we knew we might have a chance with our batting line-up."

Despite the 104-run opening partnership between Jones and Gwenan Davies, their middle-order fell like a pack of cards. "I think we were both alright actually in the first ten overs. We had that belief, but unfortunately, we couldn't get past," she said.

On her century, Jones felt that she would have been happier had they won the game. "It's always good to score some runs, isn't it? I think it would be better if we were on the winning side. Obviously, not to be today. It's obviously nice to finish with a ton," she concluded.