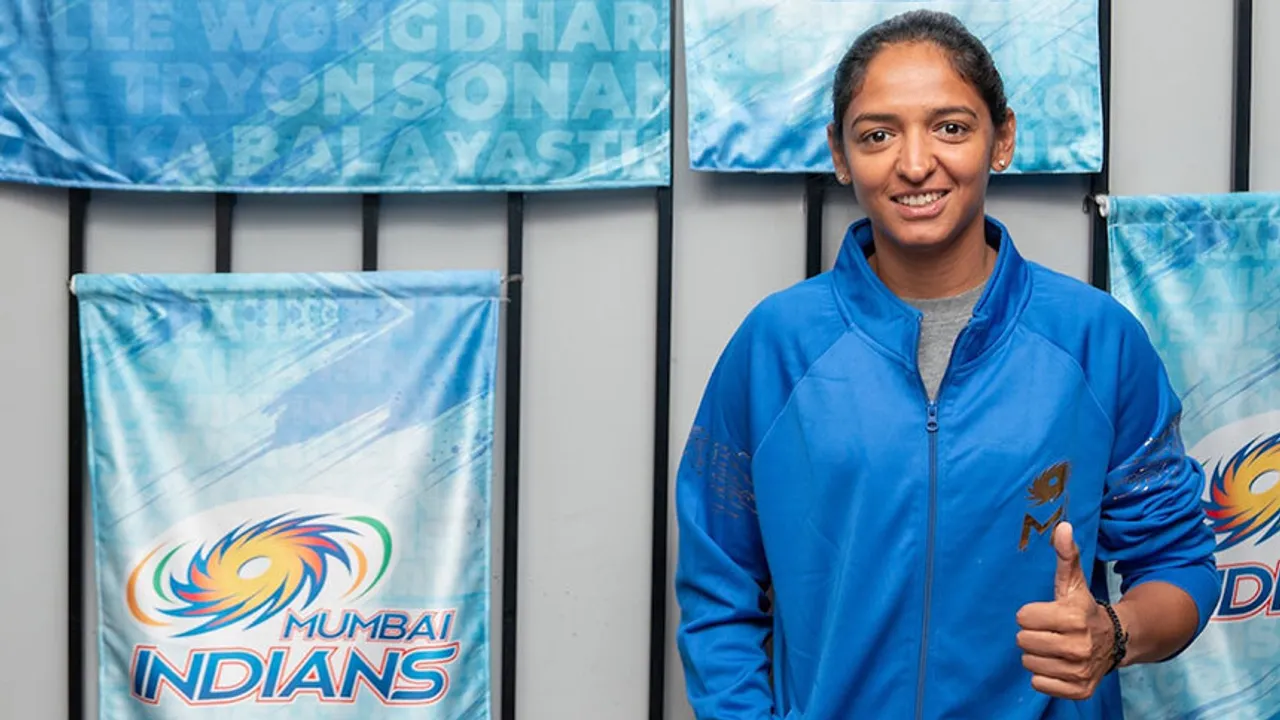 Mumbai, March 2nd, 2023: Harmanpreet Kaur, the 1st skipper ever to lead India to 50 T20I wins, is ready for her next challenge: captaining Mumbai Indians in the inaugural season of the Women's Premier League (WPL).
Harmanpreet was pleased to be joining the Mumbai Indians family and called it a very emotional moment for her. "I've seen the Mumbai Indian team doing so well on TV. And now I'm going to be a part of it," she said in an exclusive interaction with MITV.
Harmanpreet has had a lot of success in the T20 format, both as captain and player. She's the only Indian woman to score a hundred in the format of international cricket. She is also the first Indian captain to lead the team to the knockouts in each of her first three World Cups as a skipper.
Known for her aggressive leadership style, Harmanpreet, who led India to a historic silver medal finish at the Commonwealth Games in 2022, plans to continue to be aggressive and bold as the captain of Mumbai Indians.
"When you show that aggression, the opposition is always under pressure. For me, it is very important that I support each and every player from my team and play aggressive cricket," she said when asked about her preferred style of captaincy.
While Harmanpreet is known for her fearlessness, she will be striking a partnership with head coach Charlotte Edwards at Mumbai Indians, one of the most composed coaches in the game. She will also be reuniting forces with team mentor and bowling coach Jhulan Goswami, who she made her India debut under.
Harmanpreet expressed her excitement about the collaboration, saying, "I feel lucky that I'm going to be working again with Jhulu di, and Charlotte is someone who did really well for English cricket. I have heard that she's very, very calm and a very good coach. I'm sure I will learn a lot of things from her."
She will look to draw inspiration from Rohit Sharma, who has led Mumbai Indians to five IPL titles. "I think it is a great achievement. I'm really looking forward to being a part of this team. I have seen Rohit (Sharma) doing so well for this team for so many years. I've gotten this opportunity to be a part of MI and I will also give my 100 percent. The women's team will also do well like the men's team."
Harmanpreet now wants to follow the same legacy and aims to "keep the winning momentum like Rohit's team and play the aggressive cricket they were playing".
With the Mumbai Indians comprising several uncapped players as well, Harmanpreet spoke about the importance of backing the players and giving them the freedom to play naturally. "The most important thing is to just go out there and enjoy. This is a great moment for all women cricketers. We just want to try and win all the matches for Mumbai Indians."
She also had a special message for the MI Paltan, Mumbai Indians' fan army, before signing off. "We have gotten so much response from the Mumbai Indians fans. I hope we keep getting the same support from the fans and I hope to see many fans in the stadium."