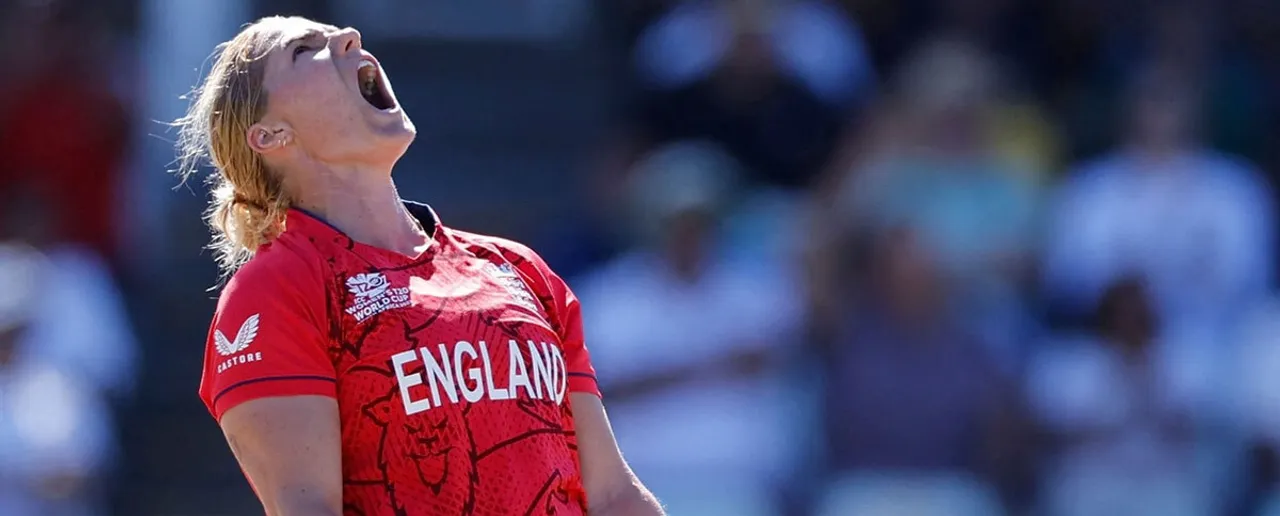 England pacer Katherine Sciver-Brunt has announced her retirement from international cricket. England Cricket Board (ECB) said in a release on Friday (May 5).

Katherine made her debut way back in 2004 and has represented England in 267 matches across the three formats while taking 335 wickets. She has been part of 2009 and 2017 ICC World Cup wins for England. She was also part of the side that won the T20 World Cup 2009.

"Well here I am, 19 years later, at the end of my international journey. I thought I'd never be able to reach this decision but I have and it's been the hardest one of my life," Katherine said. "I never had any dreams or aspirations to do what I've done, I only ever wished to make my family proud of me. And what I've achieved has gone way beyond that."
"I have so much to be thankful for, cricket has given me a purpose, a sense of belonging, security, many golden memories and best friends that will last a lifetime. Of the trophies and titles I could have wished to achieve, I have reached them all, but my greatest achievement is the happiness that I have found in Nat (Natalie Sciver-Brunt)."
Katherine made her debut in the Test match against New Zealand in Scarborough way back in 2004. In her 19 years career, she went on to play 14 Test matches, 141 ODIs and 114 T20Is. In June 2022, she announced her retirement from Tests and then also went on to retire from England domestic cricket. She has also been involved in multiple Ashes wins against archrivals Australia. Her last international appearance was against South Africa during the T20 World Cup 2023 semi-final at Newlands in Cape Town.

"It has been a huge honour representing England for so long and I'd like to thank all of the England cricket family past and present for making my time a special one. The supporters - you are awesome, without you we wouldn't be able to do what it is that we love and the atmosphere you guys create is irreplaceable," the 37-year-old said.
"The biggest thanks I have though goes to my family, they are my biggest fans and greatest support without which I wouldn't have made this journey at all."
Katherine will continue to play in The Hundred where she represents Trent Rockets alongside Natalie.