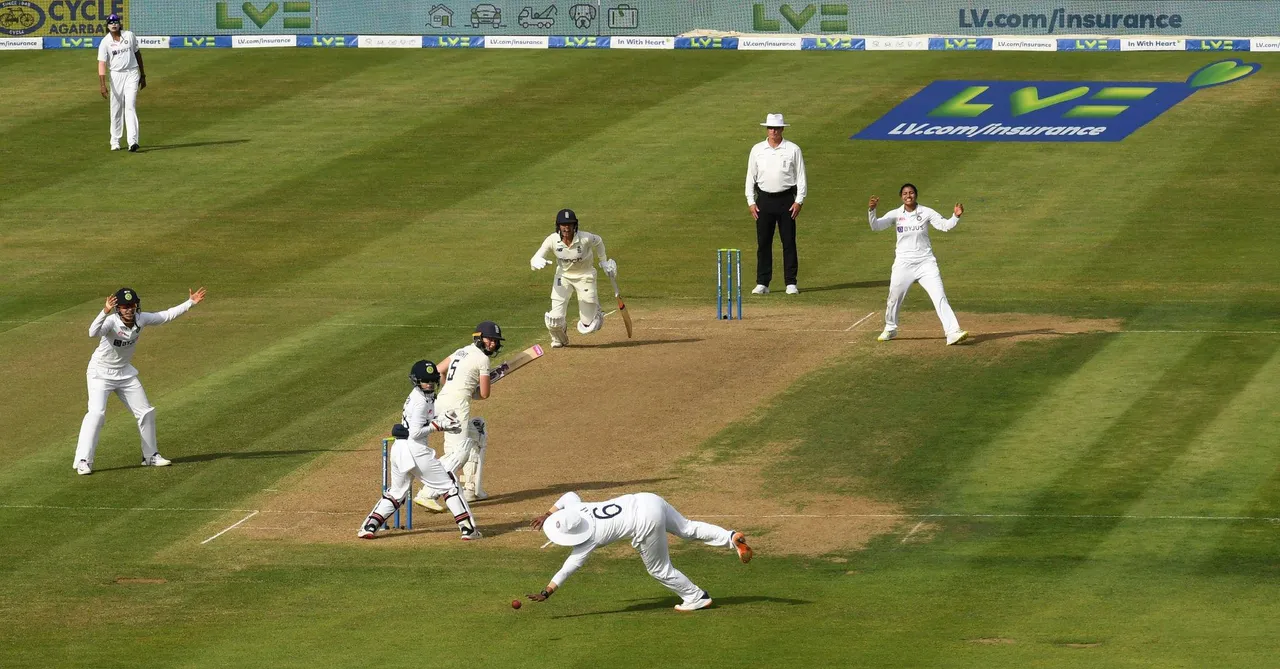 India will host England in a Women's Test at the DY Patil Cricket Stadium in Navi Mumbai from December 14 to 17. England will also play three T20Is before the Test match and the T20Is are set to be played at the Wankhede Stadium in Mumbai, espncricinfo reported on Thursday (October 26).
According to the report, the three T20Is will be played on December 6, 9, and 10 in Mumbai and the Test, the first Women's Test in India in since 2014 when they hosted South Africa in Mysore, will be played as a four-day match from December 14 at the DY Patil Stadium. The report also added that the tour will be preceded by an 'A' tour in Mumbai where India A will take on England A in three T20Is. 
Many of the England players - including captain Heather Knight - are in action in the ongoing Women's Big Bash League (WBBL) in Australia while only skipper Harmanpreet Kaur is participating from India in the franchise league having signed to play for Melbourne Renegades. Rest of the India internationals are in action in the Senior Women's T20 Trophy first round thats' going on currently.
India last played a Test match in 2021 when they toured Down Under and took on the hosts Australia in a pink Test. India also played a Women's Test in Bristol during their 2021 tour of England. Both the Tests ended in a draw while India won the 2014 match against South Africa by an innings at home.
Earlier, codesports.edu reported that Australia tour of India will also take place in Mumbai during December - January with the World Champions in both the formats scheduled to take on the hosts in a seven-match multi-format series.
The tour will comprise one Test, three ODIs and three T20Is. According to the report, after the one-off Test, three ODIs also will be played at the Wankhede and the T20Is will be played at the DY Patil Stadium in Navi Mumbai in January 2024.
Australia did visit India for a five-match T20I series in December last year where they played two T20Is at the DY Patil Stadium and rest of the matches at the CCI Brabourne. The visitors managed to win the series 4-1 and the Meg Lanning led side also went on to beat India in the semi-final of the T20 World Cup 2023 in Cape Town before lifting the trophy by defeating the hosts South Africa.
England last visited India in 2019 where they lost the ODI series 2-1 at Wankhede and won the T20I series 3-0 in Guwahati. 
Mumbai has been the centre of women's cricket matches in India for a while now having hosted the Australia series and the inaugural edition of the Women's Premier League (WPL) in the city.