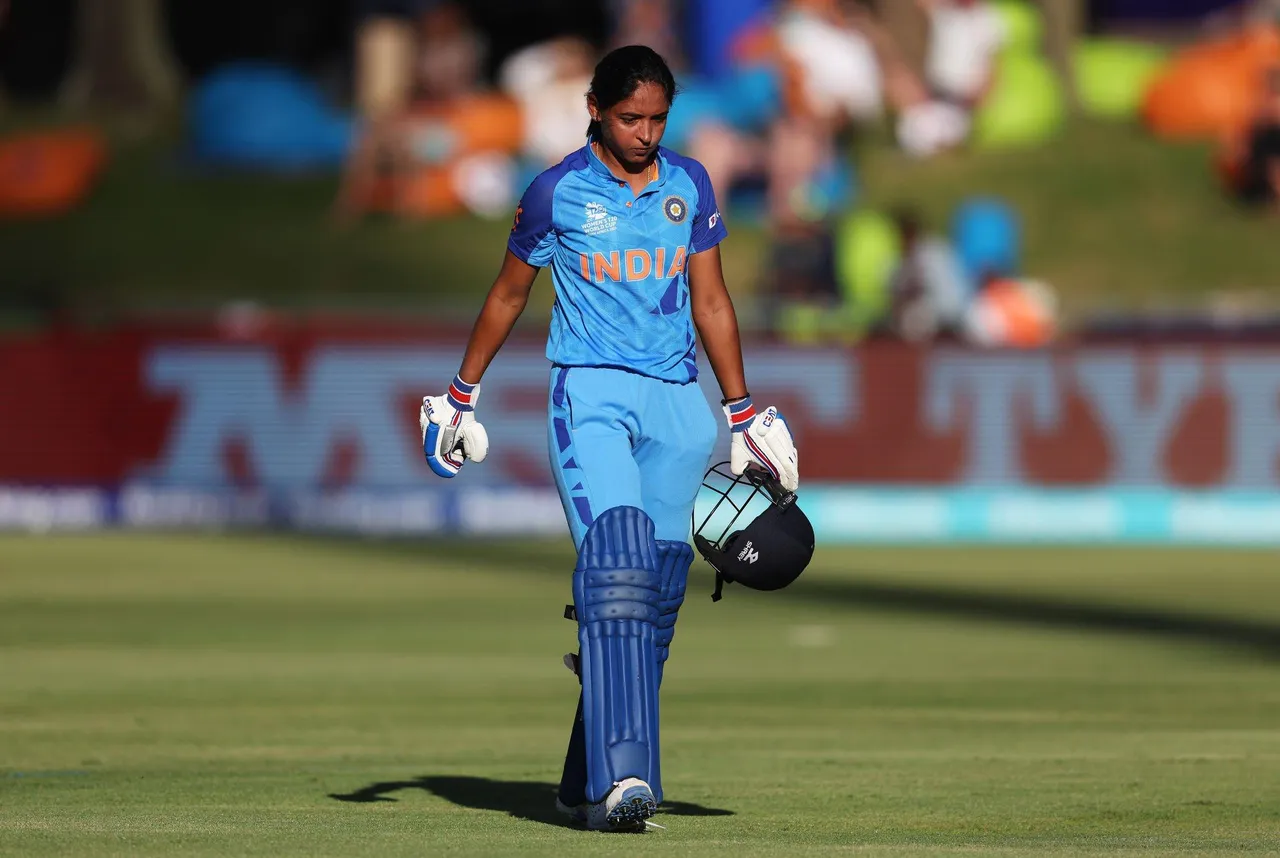 The International Cricket Council (ICC) has suspended Indian captain Harmanpreet Kaur for the next two international matches for breaching the code of conduct of the governing body. Harmanpreet has been found guilty of breaching ICC Code of Conduct during two occasions during the third and final ODI against Banlgadesh in Mirpur on Saturday (July 22).
The incidents occured during the second half of the match when India were chasing a score of 225 to win the series. The first incident happened when Harmanpreet was given out by the umpire in the 34th over. The batter expressed her displeasure and then smashed the wickets before walking off. And during the post-match interaction, she criciticsed the umpiring on multiple occassions, resulting in the second breach.
Harmanpreet was fine 50 percent of the match fees for the first breach and was given three demerit points for the level 2 offence. For criticising the umpires, she has been given a match fee fine of 25 percent and one more demerit point for the public criticism of the match officials for an incident occured in an international match.
The 34-year-old admitted to these offences and agreed to the sanctions proposed by the match referee. Because of her admission, there was no need for a formal hearing and the fines are implemented accordingly.
India are next scheduled to play in the Asian Games cricket competition in Hangzhou, China from September 22. As one of the top four ranked teams, India are qualified directly to play in the quarter finals of the event and will play three matches if they reach the final.
Unless the subcontinental side are going to play any other series before that, Harmanpreet is going to miss the first two matches of the Asian Games. This is the first time India are participating in the cricket competition of the games having opted out of it in 2010 and 2014.