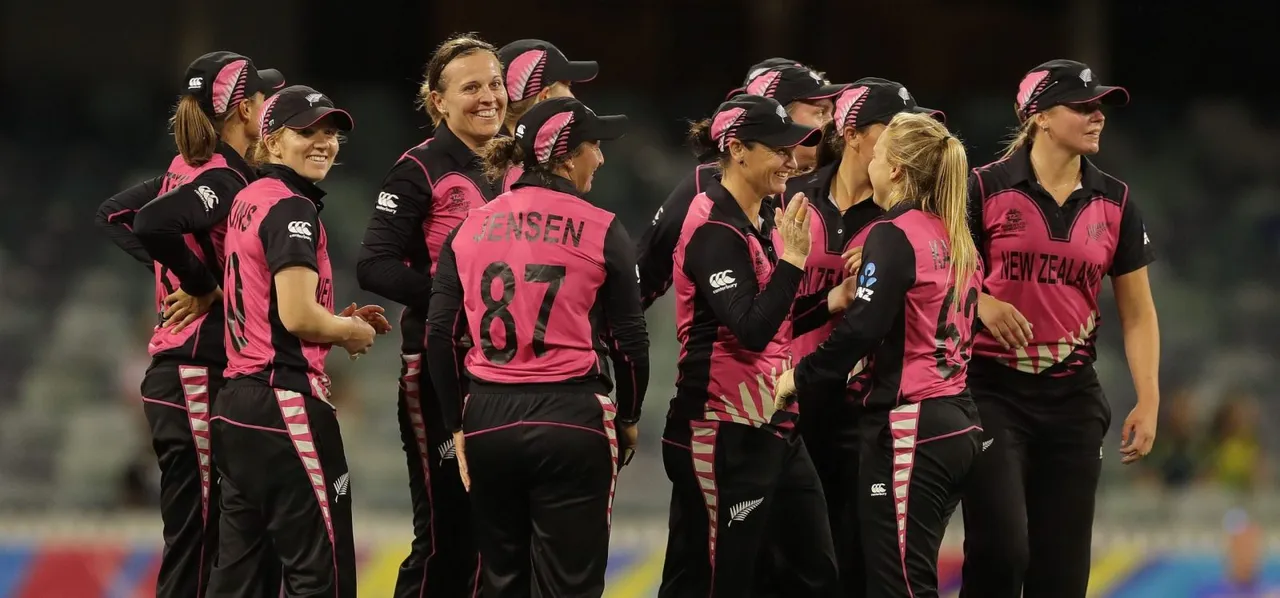 New Zealand will host England in a series next year in February-March while talks are still on with Cricket Australia (CA) to visit the country, New Zealand Cricket (NZC) announced on Monday (September 29). The exact schedule and nature of the series will be announced at a later date.
New Zealand were set to host the 2021 World Cup during the February-March period, but the
tournament was postponed
by the International Cricket Council (ICC) owing to the lack of preparation time for most sides leading up to the event due to the COVID-19 pandemic. Now, the England series will take place in the space freed up by the postponement of the global event.
New Zealand last played international cricket at home when they hosted South Africa in a three-match ODI and five-match T20I series in January-February earlier this year just before the T20 World Cup in Australia. Currently, they are playing in a six-match series against Australia in Brisbane to mark their return to international cricket post the global pandemic.
The New Zealand government has already approved a couple of men's tours and despite the inbound international travel restrictions that are currently in place, and NZC Chief Executive David White is confident that other incoming tours including England's visit will soon be approved.
ALSO READ: Australia firm favourites for a whitewash even as New Zealand continue to search for answers
"I'm thrilled to be making this announcement today, given the uncertainty and difficulties over the past six or seven months," White said. "We owe a huge debt of gratitude to the New Zealand government for helping us navigate this complex process, as we do to our commercial partners and especially Spark Sport and TVNZ, for their patience and understanding."
"Hosting these tours is incredibly important to us for two reasons: international cricket brings in revenue that funds the entire game of cricket in New Zealand and, also, it's crucial that we look after the fans of the game and sport in general, especially during these difficult times. We've worked very closely with Cricket Australia in what is, really, a unique set of circumstances – and we can't speak highly enough of their commitment to the global game," he added.
NZC also announced the schedule for the Super Smash T20 domestic competition for the 2020-21 season. The tournament will be played between December 24 and February 13. International cricketers will be available for the competition with no series pencilled in during this period.
"One of the silver linings is that our Super Smash competition, which will be played in that window, will now be boosted by the presence of Blackcaps and White Ferns," White added. "It's going to be the best Super Smash yet, I'm confident of that."