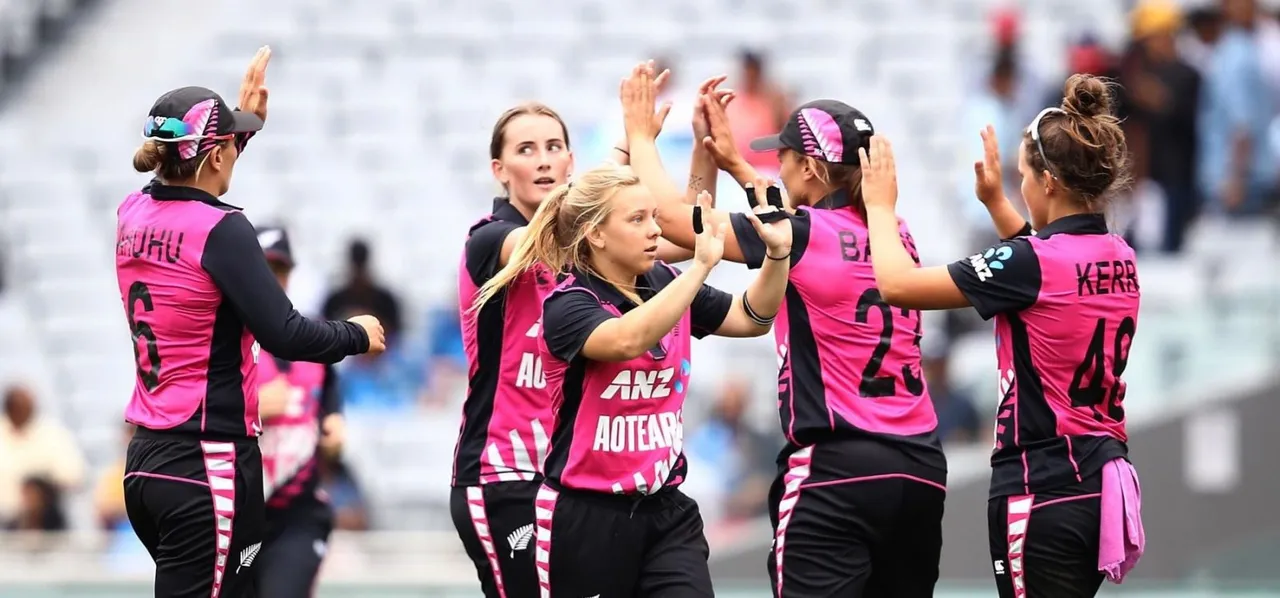 wp:tadv/classic-paragraph
It wouldn't be wrong to call New Zealand perennial bridesmaids. They won their last World Cup in 2000, and have since lost all of the three finals they have reached in both ODI and T20 World Cups. To make matters worse, in the last two World Cups – 2017 and 2018 – they haven't gotten past the first round. Heading into most world tournaments, New Zealand have often been one of the teams to beat, but come crunch time, they have fallen like a pack of cards.
Going in to the ICC Women's T20 World Cup 2020, too, New Zealand have shown cracking form in the shortest format of the game. Sophie Devine, in the middle of a purple patch, has been handed charge of the side and will be hoping she can turn their fortunes around.
Previously one of the most dominant sides in the women's game, New Zealand have recently dropped off that perch – struggling to consistently challenge the top sides in the world. Their recent performances against South Africa in the ODI series at home only further exposed their shortcomings at the international level – they have largely struggled to bridge the gap between domestic and international cricket.
ALSO READ: New Zealand lay down the marker for other countries
However, New Zealand Cricket's recent investment in the women's game has been a step in the right direction – something Amy Satterthwaite believes will take time to show at all levels. The new batch of contracts not only sees a group of young players earn their stripes, but also the return of Rachel Priest.
It is Priest's return to the setup that brings New Zealand a great deal of hope. In the absence of Satterthwaite, the right-hander not only adds experience to the batting line-up, but also much power as well. Her inclusion in the squad for the World Cup allows Suzie Bates to drop down in the order without compromising on power at the top.
The trio of Bates, Devine and Priest aside, New Zealand also have the likes of Katey Martin, Katie Perkins, Lauren Down and Maddy Green to stabilise their batting order. At different times in the tournament, each will certainly have an important role to play.
ALSO WATCH: New Zealand squad analysis
While the batting looks in safe hands, it is New Zealand's bowling that proved to be the concern in the recent ODI series against South Africa. 'Toothless' was the term used to describe their attack as South Africa completed an easy whitewash over the hosts. However, the return of Lea Tahuhu to the squad seems to have brought a spring into their step. The fast bowler – one of the fastest and most devastating in the world – has the ability to rip through opposition on her day. She is New Zealand's 'enforcer' with the ball, and her return has taken a great deal of pressure off the rest of the bowlers.
New Zealand's bowling attack – quite expectedly pace heavy – sees Tahuhu joined by the quintet of Devine, Rosemary Mair, Jess Kerr, Hayley Jensen and Holly Huddleston. Although the fast bowlers will be their main strength, their spinners too have proven to be world-class. All of Leigh Kasperek, Amelia Kerr and Anna Peterson have been amongst the wickets consistently – Kerr and Kasperek in particular forming a deadly partnership in the middle.
With much to play for over the course of the next three weeks, Devine will be hoping she can get her team together, performing to the best of their abilities. Maybe this time, they won't crumble under pressure?
Key Player: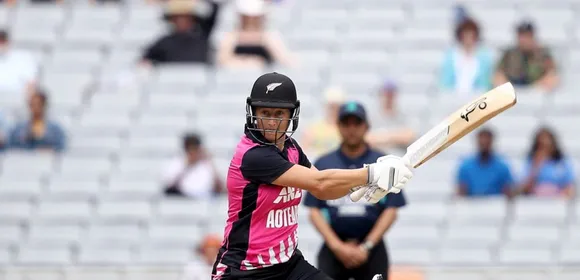 Sophie Devine has been in red-hot form. © Getty Images
In the last five months, Sophie Devine has collected a total of 1,435 runs in all T20s. Her extraordinary tally includes a Player of the Tournament performance in the Women's Big Bash League in Australia, leading her domestic side, Wellington Blaze, to their third consecutive T20 title, and a series-winning performance over South Africa in her first assignment as T20I skipper at home. Not only has Devine showcased her ability to strike big – smashing a total of 70 sixes and 118 fours – but also displayed a consistency that has the opposition quaking in their boots.
ALSO READ: Another World Cup, another disappointment for New Zealand
Through the series against South Africa, she notched up four consecutive fifty-plus scores – including her maiden T20I hundred – adding to her knock of 72 against India in New Zealand's last T20I assignment – claiming the record for the most consecutive fifty-plus scores in T20Is.
Her form with the bat aside, Devine has also shown the ability to pick up wickets consistently. She has claimed 36 wickets in the same time period, including a best of 3 for 13.
There is no doubt the New Zealand's skipper's returns will be key to her team's performances in the mega event. If they are to progress into the final four, the right-hander will have to put her best foot forward.
One to Watch:
Rosemary Mair celebrates a wicket. © Getty Images
Through her short international career, Rosemary Mair has showcased the ability to stay calm and raise her game when under the pump. After getting tonked around for 18 runs in her first over in T20Is – by none other than Smriti Mandhana – the right-arm seamer showed great character, conceding only 13 runs in her next two overs, and also picking up a wicket to help New Zealand to a 23-run win. In the following game, she picked up career-best figures of 2 for 17 – including the wicket of her tormentor Mandhana – to give her team a series win.
ALSO READ: Sophie Devine and captaincy
Since then, Mair has collected a total of eight wickets in 11 matches across formats for New Zealand. Most recently, in the series against South Africa, she proved her mettle with the new ball, dismissing Lizelle Lee in her opening over of the second T20I of the series. She could potentially play a key role in New Zealand's attack – balancing the pace and aggression that both Tahuhu and Devine bring to the set-up.
Expectations:
New Zealand go into this tournament with a lot to prove – to themselves and the rest of the world. If their recent T20I form is anything to go by, they certainly come with a lot of confidence and power, however, world tournaments have often been their undoing in recent times. If they are able to beat one of Australia or India in the group stage, a spot in the semi-final could be theirs for the taking. However, a lot will depend on the 'Smash Sisters' and Tahuhu.
Squad: Sophie Devine (c), Suzie Bates, Lauren Down, Maddy Green, Holly Huddleston, Hayley Jensen, Leigh Kasperek, Amelia Kerr, Jess Kerr, Rosemary Mair, Katey Martin, Katie Perkins, Anna Peterson, Rachel Priest, Lea Tahuhu.
Fixtures:
February 22: New Zealand vs Sri Lanka, in Perth (WACA)
February 27: New Zealand vs India, in Melbourne (Junction Oval)
February 29: New Zealand vs Bangladesh, in Melbourne (Junction Oval)
March 2: New Zealand vs Australia, in Melbourne (Junction Oval)
/wp:tadv/classic-paragraph