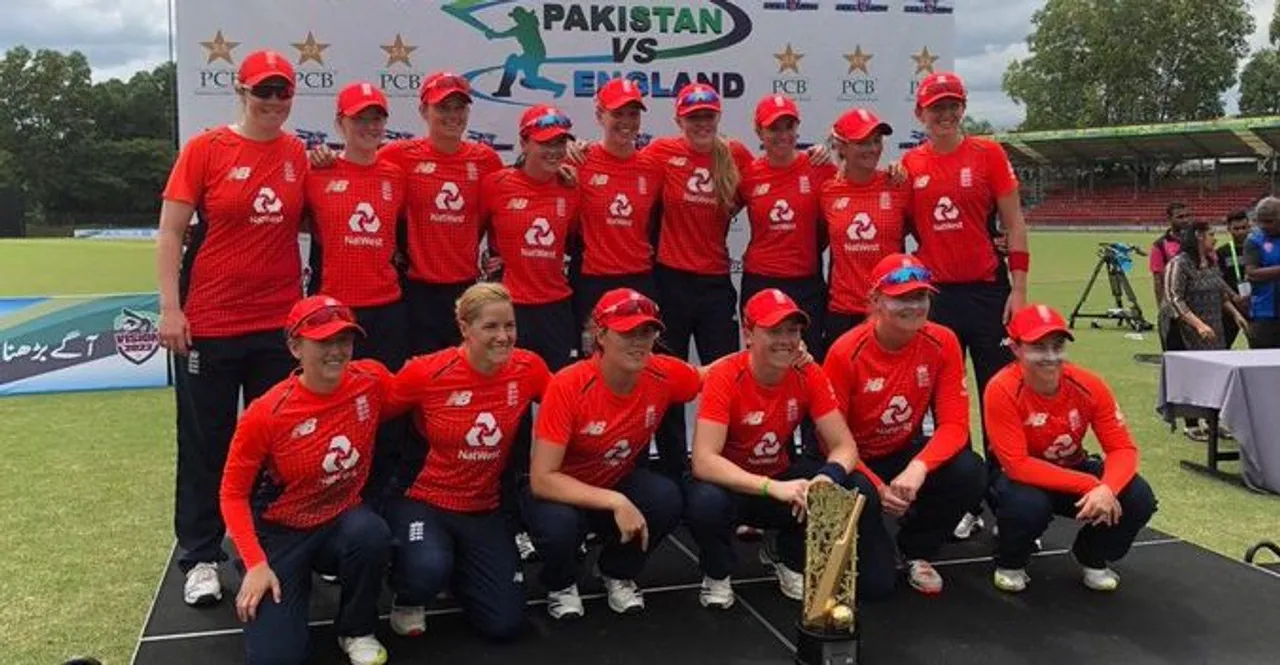 wp:paragraph
Comic strip, Peanuts, created by American cartoonist Charles M. Schulz gave the world two innocent and influential characters Charlie Brown and Snoopy who have been giving valuable lessons whenever one revisits them. One catching part that goes with the England team is: "Goodbye always makes my throat hurt… I need more hellos."
/wp:paragraph
wp:paragraph
Between September 27 and December 16, England witnessed surprising retirements of Sarah Taylor, Jenny Gunn and Laura Marsh following an embarrassing Ashes at home. The first sign of crack saw the departure of Mark Robinson, who had famously coached England to win the ICC Women's World Cup 2017 and supported Taylor to cope with mental health issues and return to international cricket.
/wp:paragraph
wp:paragraph
Taylor made a comeback during the bilateral series against India but again lost her way after the multi-format series and the wicket-keeper eventually hung her boots. Seamer Gunn, who made it to the squads for Ashes but never featured in the XI, followed Taylor's footsteps, bidding adieu to international cricket and off-spinner Marsh turned out to be the latest player to join the pool of retired stars after getting dropped for the limited-overs series against Pakistan.
/wp:paragraph
wp:paragraph
With the exit of experienced legs — Taylor (30), Gunn (33) and Marsh (33) — England acknowledged new hellos and immediately wrapped its arms around Mady Villiers (21) and Sarah Glenn (20). Women's CricZone looks at how 'new' England is shaping.
/wp:paragraph
wp:paragraph
From Sarah Taylor to Amy Jones: No keeping tension
/wp:paragraph
wp:paragraph
When Taylor announced a break, the then coach Robinson made Jones the new first-choice wicket-keeper during a series against Pakistan in 2016. One series followed another and Jones kept wickets against West Indies and Sri Lanka in the same year. Jones' merry-go-round saw an interruption with the return of Taylor specifically for the 2017 World Cup and Jones failed to find a spot in the mega event. Taylor's comebacks and breaks continued but whenever Jones returned with gloves, including the ICC Women's World T20 2018, she took the opportunity with both her hands.
/wp:paragraph
wp:paragraph
Jones and her gloves were separated at home earlier this year during an ODI series against West Indies followed by Ashes, which turned out to be Taylor's last appearance in England colours. Subsequently, Jones donned the gloves in the limited-overs series against Pakistan in Malaysia. Despite having just 13 stumpings (in 48 matches as the designated 'keeper), her keeping as well as her batting at the top order has impressed former cricketers, critics, and pundits alike, and has definitely become a key factor in England's new era.
/wp:paragraph
wp:paragraph
Brunt: An ageless perfectionist
/wp:paragraph
wp:paragraph
Brunt, at the age of 34, is leading England's pace attack with determination and perfection she had 15 years back. She, perhaps, is getting better despite her long-standing back injury. The fast bowler, who missed the ICC Women's World T20 2018 due to a back problem, announced her comeback with a five-wicket haul in the third ODI against India earlier this year.
/wp:paragraph
wp:paragraph
Meaner than ever, Brunt went onto become England's first woman to take 150 ODI wickets during the ODI series against Pakistan. The three-time world champion is known to turn back the clock her career. Missing the 2007-08 Ashes and frequently suffering from injuries has made Brunt a fighter who can return to full fitness. The aggressive bowler, who is carefully brought in, has carried the same fire in her batting of late which has started a debate over her being a genuine all-rounder. Her cameo in the middle order has saved England's ship several times.
/wp:paragraph
wp:paragraph
Hungry young spinners
/wp:paragraph
wp:paragraph
The void left by Marsh and dropping of Alex Hartley series after series gave chance to Villiers and Glenn, who have made a solid impact to cement their positions in the squads. The management first gave a chance to Villiers during the Ashes. The off-spinner played a pivotal role in the third T20I and handed England their first win. The 21-year-old went onto impress the selectors while playing for Surrey Stars throughout the Women's Cricket Super League (WCSL). Villiers got a nod for the T20I leg against Pakistan and she picked up a total of four wickets.
/wp:paragraph
wp:paragraph
Leg-spinner Glenn, on the other hand, got the opportunity after the WCSL. The 20-year-old earned her national call-up on the back of splendid performances for Loughborough Lightning. Glenn played all six games against Pakistan and returned with a total of 12 wickets, including a four-fer in the third ODI. Both Villiers and Glenn have made their case strong for the forthcoming ICC Women's T20 World Cup.
/wp:paragraph
wp:paragraph
Let's trust an Australian?
/wp:paragraph
wp:paragraph
Former Australia batter Lisa Keightley will succeed Robinson, becoming the first female to be appointed as the full-time head coach of England. Her first major assignment will be the upcoming ICC T20 World Cup 2020 in Australia. As Keightley completed her stint with Perth Scorchers in the fifth edition of the Women's Big Bash League (WBBL), Alister Maiden took charge of England as interim head coach during the recently-concluded series against Pakistan.
/wp:paragraph
wp:paragraph
Keightley was Australia's third-highest ODI run-scorer when she retired in 2005. She has scored 3009 runs across all formats. Her credentials earned her the role of London Spirit head coach for The Hundred. With England clean sweeping both ODIs as well as T20Is against Pakistan, Keightley has to zero on potential players going into the world tournament. Another challenge for her will be the forthcoming Tri-Series. Keightley needs to ensure England's mental approach as matches against Australia will certainly remind them of the Ashes pain.
/wp:paragraph
wp:paragraph
En route to the T20 World Cup
/wp:paragraph
wp:paragraph
England had a successful warm-up during the limited-overs series against Pakistan to sign off a mixed year. Prior to the series, players like Jones, Heather Knight, Natalie Sciver, Fran Wilson, Lauren Winfield, Danielle Wyatt and Tammy Beaumont had acclimatized to Australian conditions during their WBBL stint. But the real test on the road to the ICC Women's T20 World Cup 2020 will see England competing in a tri-series against India and Australia in the latter's backyard in the last week of January. The series will be a litmus test for Knight and company and give a final chance to players to book their spots for the marquee tournament.
/wp:paragraph