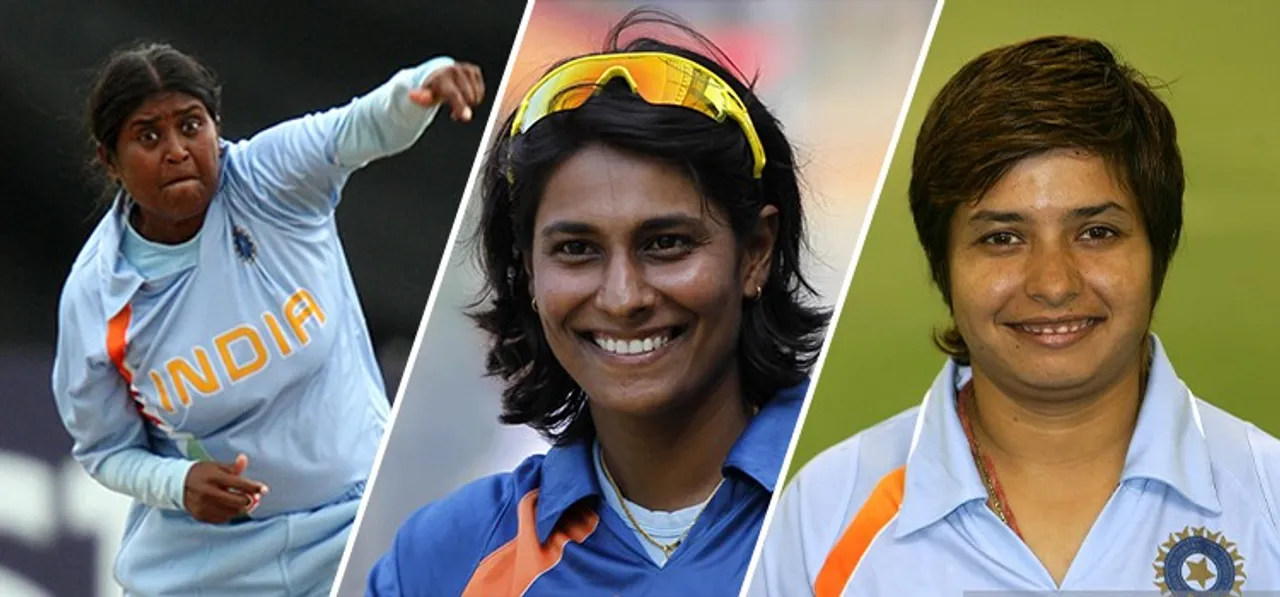 Neetu David, Nooshin Al Khadeer, Jaya Sharma, Kalpana Venkatacher, Laya Francis, Shyama Shaw and Renu Margrate have all reportedly applied for a position on the Indian women's national selection panel. The deadline for these applications was Friday (January 24).
David, one of India's greatest ever bowlers with a total of 182 wickets in 107 internationals, is thought to be a front-runner to take over as chair of the panel.
Jaya and Al Khadeer, both of whom played alongside David through their careers, are the other two more high-profile names who have thrown their hats in the ring. Jaya, a veteran of 77 ODIs, was thought to be one of the most attacking batters of her generation, while Al Khadeer was one of the most consistent spinners of her time, finishing with 100 wickets in ODIs.
On January 18, the Board of Control for Cricket in India invited applications for the post of national selectors across three categories— senior men, senior women and junior men. While both men's categories indicated an opening for only two selectors, that of women invited applications for all five positions.
With the Hemlata Kala-led committee— also comprising Anjali Pendharker, Sudha Shah, Lopamudra Bhattaacharji and Shashi Gupta— finishing their term, the BCCI has begun to take steps to fill their slots. The age-limit for applications was set at 60, ruling out several high-profile former players. It was also reiterated that all applicants had to have played for India and have retired at least five years ago. There, however, is still little clarity on whether the board will continue with the zonal policy— with each of the five zones having a representative in the selection committee.
"The advertisement doesn't specify anything, so it's not clear whether the Board will scrap the zonal policy or continue with it," one of the applicants told Sportstar.
Quite interestingly, Venkatacher, who is now 58-years-old will only be able to serve as selector for a period of one and a half years (until she turns 60), if she makes the cut.