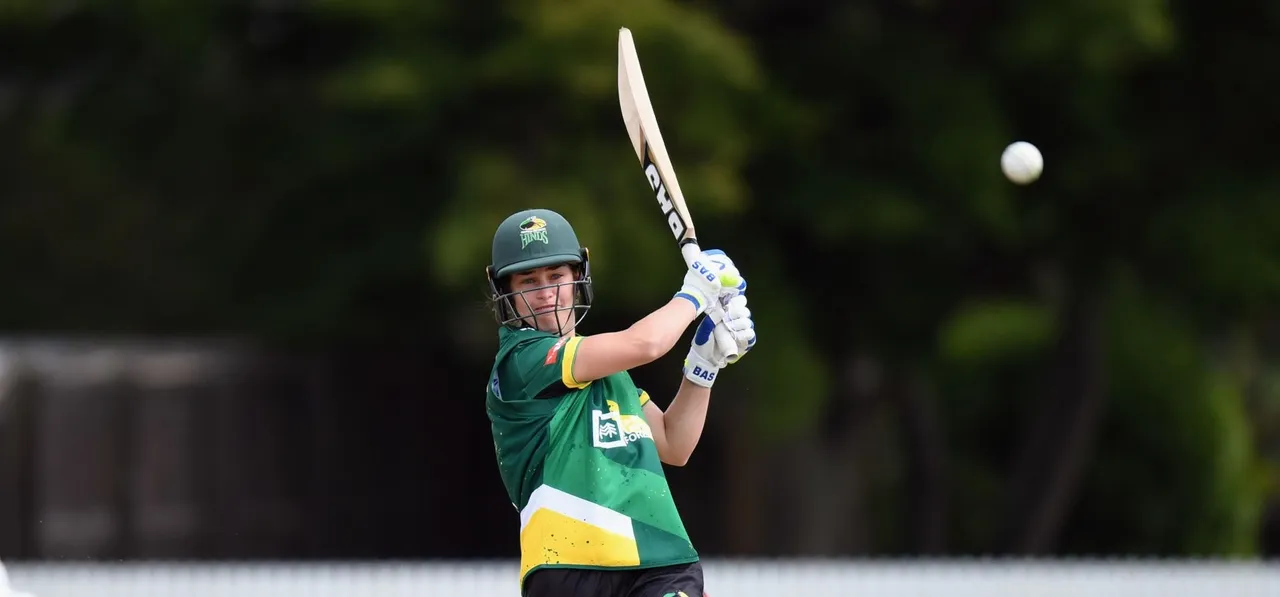 Natalie Dodd is appointed as the captain of Central Hinds for the upcoming Hallyburton Johnstone Shield tournament that begins on October 30, 2021.
With Anlo van Deventer
moving
to Australia to take up the job of team physiotherapist with Brisbane Heat and Queensland Cricket, the Hinds have announced that Dodd will lead the team season. Jess Watkin will be serving as her deputy.
Speaking about the appointment, Dodd said, "for someone who doesn't live in the region, who is not from here originally, it means that they have seen leadership qualities in me and seen that I genuinely love being part of the group."
ALSO READ: Central Hinds to take on Otago Sparks in HBJ Shield opener on October 30
"Obviously, Anlo has left some big shoes to fill as a Hallyburton Johnstone Shield-winning captain, but I am looking forward to putting my flair on things and stepping up into that leadership role."
Dodd was the second-highest run-getter for Hinds last season, with 248 runs in the six matches she played in the HBJ Shield. Watkins topped the charts, making 267 runs from ten innings.
However, Dodd, who is based out in Hamilton, will be missing the first two rounds due to Alert Level restrictions. Watkins will be leading the Hinds in their opening game against Otago Sparks come Saturday.
ALSO READ: Canterbury Magicians announce contracts for 2021-22 as they look to reprise last season's success
Jamie Watkins, the Central Hinds Head Coach, said that it was a shame that Dodd could not start for them in the first match at Nelson. "We have been gutted about the Waikato Alert Level restrictions coming into play, having waited with bated breath for every alert level announcement hoping for some more positive news for Natalie."
"It's a real shame (that) she, now, won't be able to be part of a special weekend for us in Nelson, but Jess Watkin has had a lot of experience as our Super Smash captain now and can slot in and fill the shoes for the time being."
Central Hinds finished third with 32 points from 10 matches last season and would be hoping to go a couple of steps forward and win the title this year.