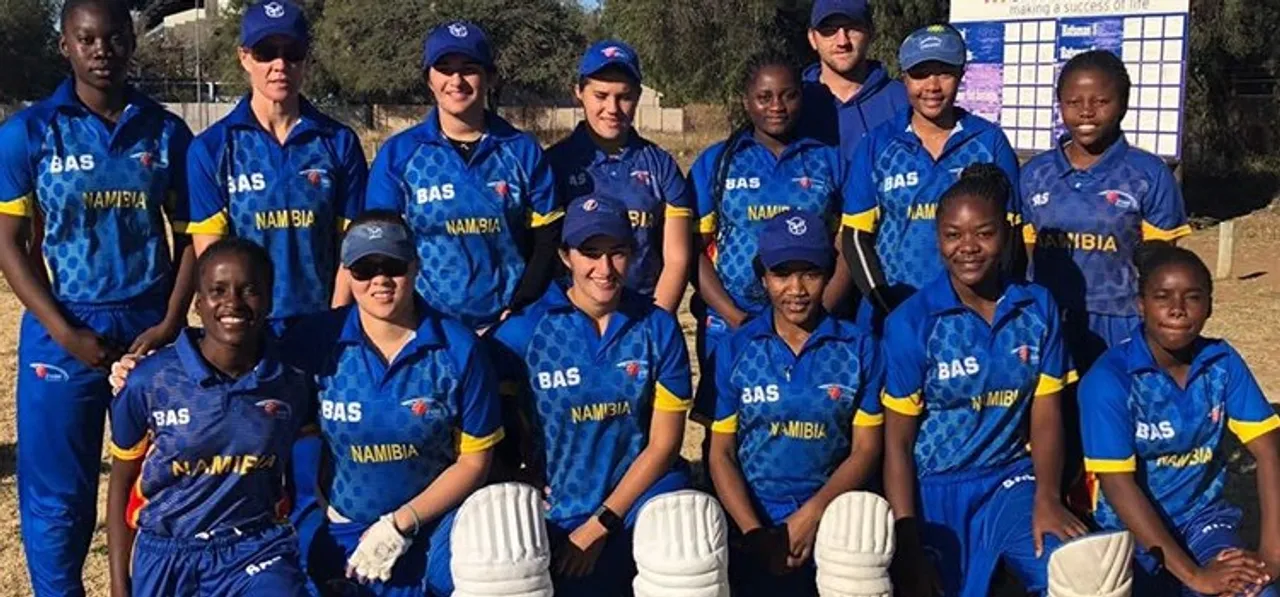 Namibia will compete in next month's ICC Women's T20 World Cup Qualifier, replacing Zimbabwe which was suspended by the International Cricket Council last month. The event gets underway on August 31 in Scotland. Namibia join Scotland, Bangladesh, Ireland, Netherlands, Papa New Guinea, Thailand and USA to compete for the two remaining spots at the next year's
Women's T20 World Cup
in Australia.
Following their suspension by ICC last month, Mary-Anne Musonda, captain of Zimbabwe, approached the Sports and Recreation Commission in Zimbabwe to try and sort out the problem. Alongside men's captain Hamilton Masakadza, she wrote to Kristy Coventry, the Sports Minister, requesting her to reinstate the suspended Zimbabwe Cricket Board.
In fact, it was the interference of the SRC in June that caused ICC's clampdown in July.
Having beat Namibia by 50 runs in the final of the Africa region Qualifier earlier this year, Zimbabwe - who have won 14 out of 14 T20Is in the last seven months - looked primed to challenge Ireland and Bangladesh for a place at the World Cup. However, the suspension means that Namibia, whom they defeated in the final, will take their place in the line-up. This maintains the balance of regional representation in the global qualifying events.