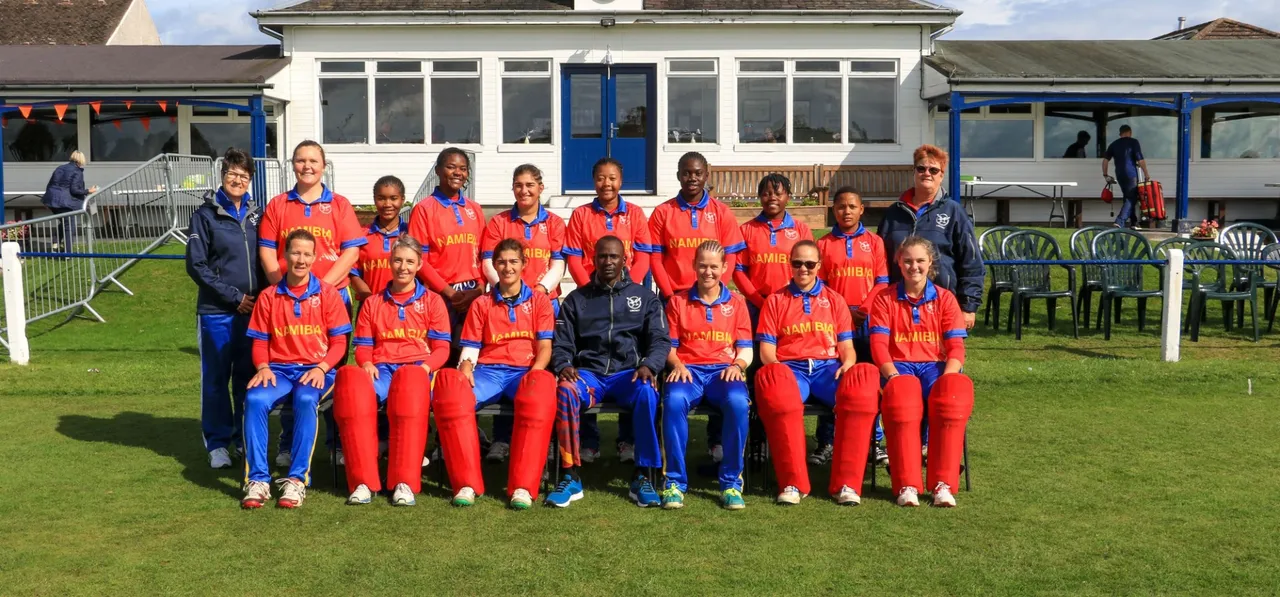 After the Zimbabwe tour was cancelled due to COVID-19 restrictions, Namibia coach Francois van der Merwe has focused on preparing the players on the mental aspect of the game ahead of the busy season that will culminate with the T20 World Cup Africa qualifier in October.

Zimbabwe were to tour Namibia in January but the tour got cancelled after the Government of Zimbabwe imposed closure of borders due to the pandemic. "We had a national squad of our 14 top players and they were able to train in a professional environment," Van der Merwe was quoted as saying to Namibian.com.

The 24-member probables that were preparing for the Zimbabwe series have been pruned to 14 players and recently participated in a five-day training camp. "We worked at the Craig Williams indoor facility where they had skills training as well as mental health sessions. It's been a great learning curve for the women and they are now starting to think like international players," he said.

ALSO READ: Bhutan Cricket announces 10-month contract for 14 female players

The training sessions consisted of net-facing, left-arm spin bowling and strike rotation, one-on-one with a bowling machine, batting skills, bowling skills, and fielding. Apart from these mental health of the players were taken care of in which daily sessions were carried out to mould them into better cricketers.

The support staff also worked with the players on how to deal with fear, boosting their confidence, mental strength, and setting and achieving goals. "We want to qualify for next year's T20 World Cup, so our main aim will be to win the T20 World Cup Africa qualifier in October," Van der Merwe said.

"But besides that we just want to work on improving our international ranking, so the more matches we play the more we will improve. I'll be disappointed if we don't qualify for the World Cup. The women's skill levels have improved a lot through repetition in training; they are starting to believe in themselves and with this confidence they are starting to think like professionals," he added.

ALSO READ: Zimbabwe-Pakistan series called off due to suspension of flights

Namibia have been grouped with Botswana (hosts), Cameroon, Nigeria, Malawi, Mozambique, Rwanda, Sierra Leone, Tanzania, Uganda and Zimbabwe in the African qualifiers scheduled to happen in October. The African winner will be joined by four other regional champions in the global qualifiers next year.

"We have also bid to host the Commonwealth Women's Cricket Qualifying Tournament, which will be a big tournament with 12 teams," Van der Merwe added. Meanwhile Namibia Cricket CEO Johan Muller has confirmed that they are busy negotiating for more tours to help the players prepare.

"We are working on a tour by Uganda to Namibia towards the end of April, while we also hope to reschedule the Zimbabwe tour in the near future. Besides that we are planning a tour to South Africa to play the Emerging Proteas in July or August," he said.