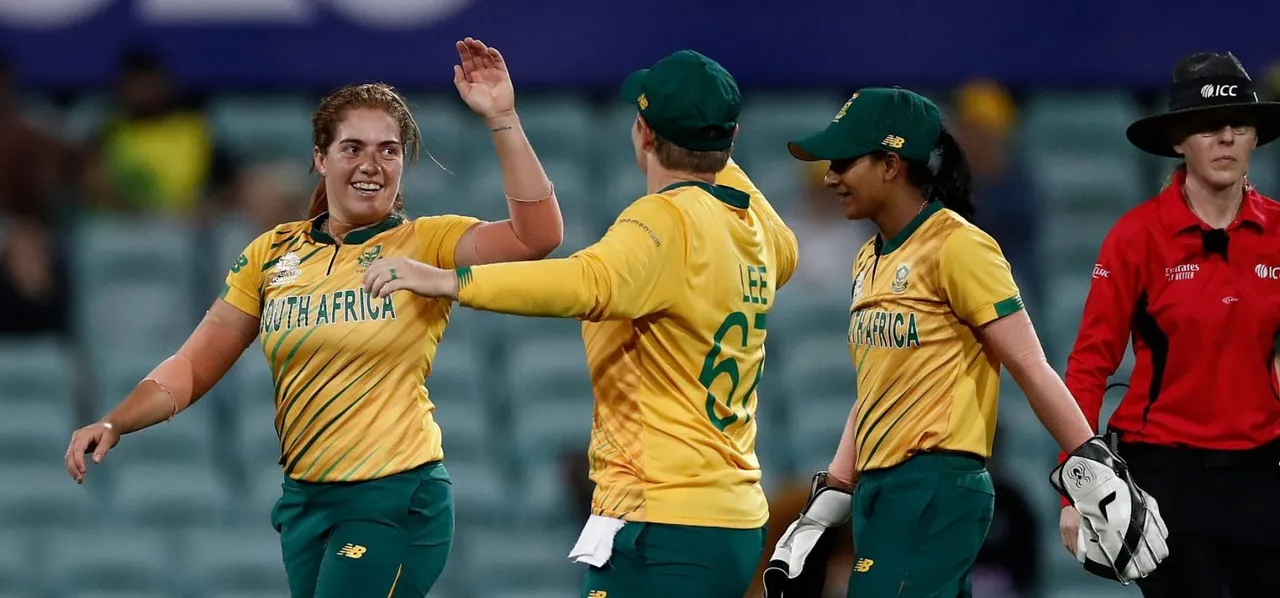 Jugaad. It's a pretty common word in India that has made its way into the English dictionary. It has a descriptive meaning: a flexible approach to problem-solving that uses limited resources in an innovative way.
Marizanne Kapp had made herself unavailable for the T20Is against India in India late last year. The touring party included a teenaged Nadine de Klerk, who was a like-for-like replacement for Kapp - she provided options with both bat and ball. That was the jugaad that the Sune Luus-led side did.
De Klerk stepped up in her absence and left a mark in the series and on the international circuit. The allrounder picked up eight wickets with the ball in the four matches she played, finishing as the leading wicket-taker in the T20Is.
"I want to be one of the best in the world. I want to be a superstar in whatever I do," de Klerk told Women's CricZone.
De Klerk was a young player, having just made 15 T20I appearances. Yet, the confidence and assurance she showed was of a more senior pro - 'been there, done that.'
ALSO READ: South Africa's chances at Women's World Cup 2021
"Once I get that ball in my hand, I want the world to go 'Wow'! When I walk out to bat, I want people to fear me. I want to be a huge impact player in the world and that's my dream."
The world did go 'wow!' when de Klerk took the ball against Australia in the semi-final of the T20 World Cup 2020. Coming in (once again) for Kapp, who had been ruled out of the clash due to a respiratory tract infection, her bowling display caught everybody, let alone the Australians, by surprise.
De Klerk always wants to "be the best I can be" and is, admittedly, very competitive – a streak she says she inherited from her father. "When I go out there, be it with the ball or the bat, or even on the field, I just want to be the best and I want to make the biggest impact I possibly can on the team," she said.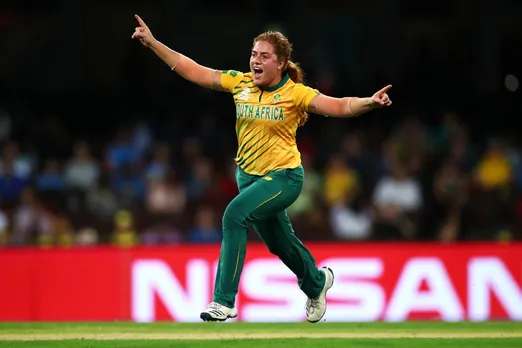 De Klerk had a big impact – biggest, perhaps, if you look at the first innings of the match in isolation – with the ball. Australia were coasting at the end of the power play at 48 for 1 when the seam-bowling allrounder was given the ball. She had a telling effect on proceedings, picking up three wickets – two batters had their stumps rearranged – for just 19 runs. Beth Mooney, Ashleigh Gardner and Rachael Haynes were her victims.
It's not that de Klerk was a child prodigy but she did begin pretty early. It took a "you bowl so well in the backyard, why don't you try it professionally…" comment from her father when she was young to get started. She began playing for Northern Province when she was 11 but didn't take it very seriously.
"Only when I got my first call-up (in 2017) I actually started taking it more seriously," she revealed. "At 17 I started to think I can actually do this for a career and actually decided this is what I wanted to do in my career."
After returning from India, de Klerk played in Cricket South Africa's domestic T20 competition. The numbers she churned out playing for Western Province weren't humongous – she took six wickets in four games – but her average of just 11 with the ball was the best for her side in the competition.
ALSO READ: Laura Wolvaardt and her art
For a youngster like de Klerk, the clarity of thought and goals come as a breath of fresh air. She is clearly passionate about what she is doing and is grateful for the opportunity to play for South Africa.
"When I get that ball in hand, I want to fire," she says confidently. "I have a huge passion for the game and I love this team, love playing here. So, I just want to do well. I've been working really hard to get here, so it's a massive privilege to play for this team. Every time I pull that shirt over my head, I get goosebumps all over. I just love being around these people and in this environment."
Rubbing shoulders with the likes of Kapp, Dane van Niekerk, Mignon du Preez and Shabnim Ismail is only going to hold the youngster in good stead. De Klerk's dream is to be like them: perform well for long. "That's something I dream of and something I want to achieve," she said.
"For me it's (the immediate goal) just to keep going, I want to work as hard as I can and I have age on my side. I still have a long way to go and want to make the best of my career."
In what is a step towards realising those dreams, de Klerk is one of South Africa's 15 contracted players for the 2020-21 season. She had earned an upgrade through the course of the previous seasons.
"…that really makes me work even harder, because I want to be like Lizelle Lee, Mignon du Preez, Kappie and I want to be a superstar like they have become in South Africa..."
In these crazy times, what the future holds is anyone's guess, but for now it seems South Africa's jugaad has worked very well indeed.