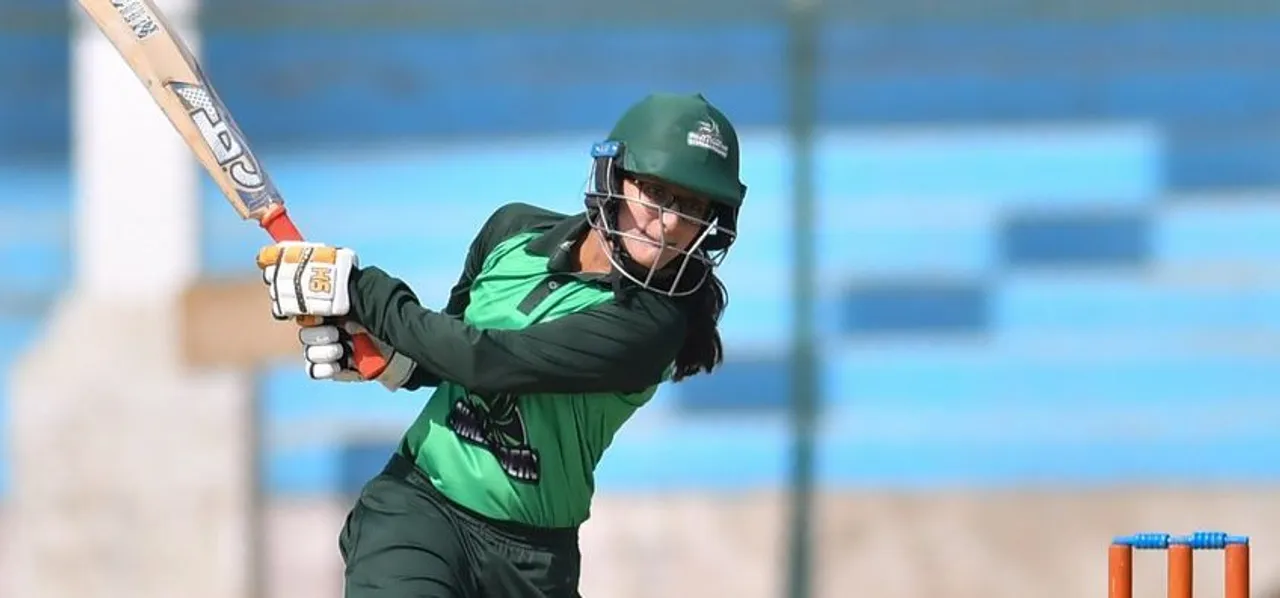 I was first told about Muneeba Ali or "Munster", as she came to be known to me, on my arrival into Pakistan in 2017. While I didn't get a chance to work with her immediately – she had been dropped from the side for the series against New Zealand that October and was taking some time away from cricket – Sana Mir, the Pakistan skipper at the time, suggested Muneeba was as talented a batter as she had seen.
A few months later, in January 2018, I saw Muneeba at a domestic tournament. Straightaway I could tell why Sana had made that comment: this girl was extremely talented – a great mover in the field, and a flow of the bat that reminded me of Brian Lara.  She was clearly very gifted, but still raw, which explained her stop-start international career. Only 19, she had played five matches for Pakistan. I was quite sure – from what I saw that day – that she had a long career ahead of her.
Her promising performances in the domestic season meant that Muneeba was then picked in Pakistan's squad for the Sri Lanka series where she did a good job for us. While her ODI debut was nothing to write home about – she scored zero off eight deliveries – through the course of the next two matches, Muneeba's talent was there for all to see. The left-hander collected 50 runs at the top of the order, combining with Nahida Khan for a couple of useful partnerships.
ALSO READ: Pakistan squad for T20 World Cup 2020
Next, she came to Kuala Lumpur for the Asia Cup. It was there that I saw her really struggle with the demands she placed on herself. She was constantly chasing perfection and, as most of us know, perfection is far too hard to come by – in fact, it never really does come. Through the course of the multi-nation T20 tournament, she only managed a total of 18 runs in three innings at a strike rate of 45. Those numbers reflected her muddled mindset – the constant desire to execute her skills to perfection that led to a fear of failure which only compounded her woes. It seemed the more she tried, the worse she got. Unfortunately, after that series, Muneeba missed out on selection.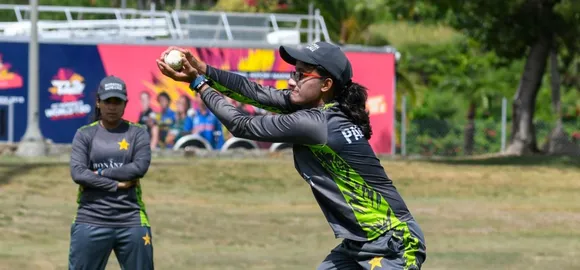 Muneeba Ali takes a catch in a training session. © Getty Images
However, despite her absence from the squad, Muneeba made it a point to keep in touch with me. We still chatted a lot about cricket, studies and life in general. She was still studying at the time, and there were no surprises that Muneeba was bright – very bright. We spoke about how school was in some ways an added pressure, and finishing off her studies would be great for her future, and also good for her cricket. It would not only allow her to spend more time on her training and preparation, but also free her up mentally as well. I know she did very well and that then gave her confidence and released a lot of pressure for her cricket to get some momentum.
I often had to reinforce to Muneeba how good she was and that she needed to develop the belief that she was good enough to succeed at the international level. A lot of our discussions revolved around enjoying the game, keeping it simple, watching the seam and hitting from a stable base. We talked about her routines and how they were important – 'all great players in every sport have routines, not just cricket' I would tell her. She needed to work on a batting plan and find routines that worked for her. We just spoke about being 1% better every day and that was a starting point for her. Her coach in Karachi has also been a big part of her success.
ALSO WATCH: Pakistan squad analysis
Despite being left out of the side after the ICC Women's T20 World Cup 2018 in the Caribbean, Muneeba and I have been in constant touch. Even after I gave up the coaching role in Pakistan she often messages me. Most recently, I received a text from her during the recent domestic T20 tournament: "I scored a century today". It was simple, but very touching. That's Muneeba for you – selfless, kind and funny!
Lots of people talk about Bismah Maroof and Javeria Khan being Pakistan's best batters by a country mile. No disrespect to either of them, but in my opinion Muneeba Ali is far more talented. While her international numbers to date are no doubt underwhelming, I believe these past few months out of the team have been the making of her. Now that she is starting to enjoy her cricket and keeping it simple – listening to good advice and watching the seam, hitting from a stable base and having fun – look out world this "Munster" girl from Karachi can play! You'd do well to keep an eye on her!